Resurgent Grosjean splits Red Bulls for Haas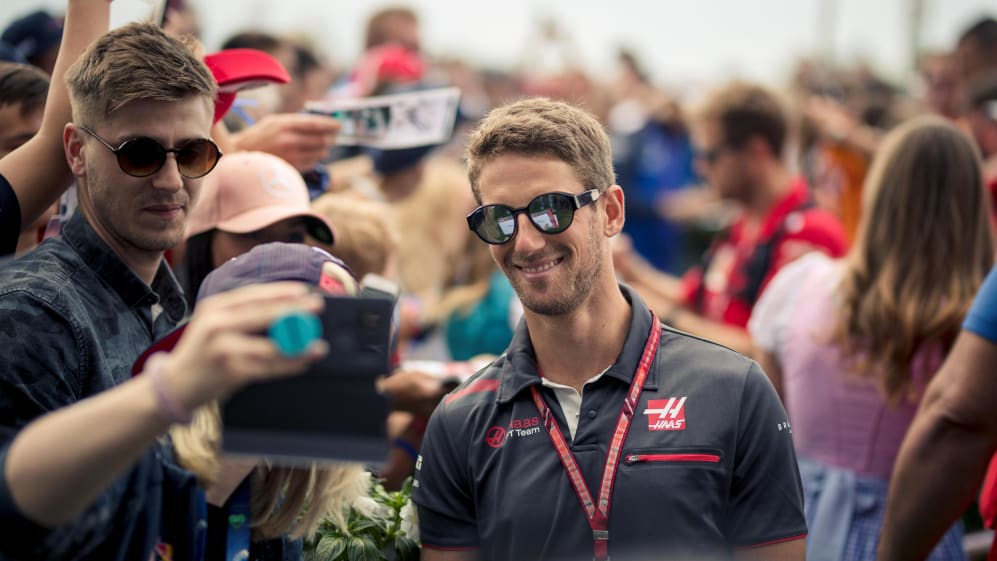 Team boss Guenther Steiner said on Friday that Romain Grosjean still has time to make amends for his poor start to the season – and on Saturday the Haas driver duly took him up on his offer with a stunning P6 qualifying performance in Austria.
Grosjean – who has scored zero points to his team mate's 27 in 2018 – not only produced his best grid slot of the season to date, he also put his VF-18 ahead of the Red Bull of Daniel Ricciardo and barely a hundredth of a second behind that of Max Verstappen.
"It's great - we've built our weekend nicely," said Grosjean. "We knew we were fast. We didn't think we could catch one of the Red Bulls to be honest, but we did - so that's really good for the whole team.
"Obviously I want tomorrow to go well, but it's nice to see that I'm still on my feet and that I still know how to drive and I can produce good results, and that things can go smoothly.
"We just started with a bad spiral going on and when you're on that spiral it's very hard to stop it. I'm glad we've done that. Now I just want tomorrow to go well so we can restart on a positive and build from there."
Haas have been arguably the biggest midfield threat all year, but a mixture of mistakes and misfortune – mainly on Grosjean's side of the garage – mean they only lie seventh in the constructors' standings.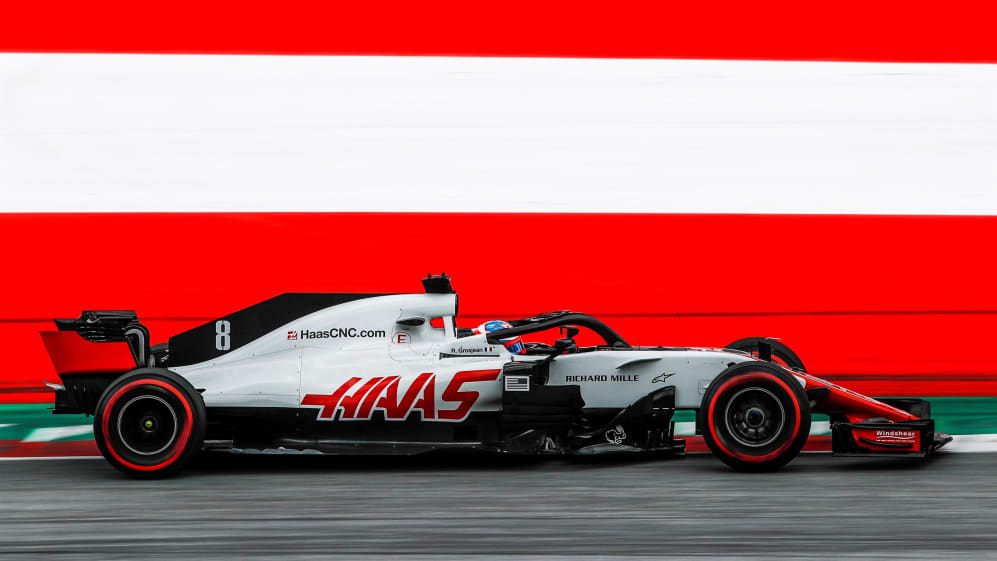 However, in Spielberg at least they look to have moved clear of the likes of Renault and McLaren, with Kevin Magnussen backing Grosjean up with eighth on the grid to leave them sitting pretty ahead of Sunday's race.
"We are in a good spot to score some points with two cars and come back in the constructors' championship," added Grosjean. "So it's a great day, I'm really happy with all the work we've been doing and how the feeling was today.
"And looking forward to tomorrow – the race pace is strong, stay out of trouble, get some good luck and get to the end!"
Asked why the American team's car is so strong at the Red Bull Ring, Magnussen said: "It's an aero circuit – high speeds and long straights – so efficiency is important, raw downforce is important.
"I think our car has that. Aerodynamically it's a very good car, overall it's a good car, so that's why we were able to fight so far towards the front."
Though he was two-tenths down on Grosjean in qualifying, a late error from the Dane in Q3 likely accounted for most, if not all, off the deficit.
"I don't feel I extracted the maximum from the car, but not far from it," he said. "I went too far in the last corner, I went over the kerb and you have to come back again and you lose a bit. My mistake, but we nearly got the maximum of what the car can do I think."