REVEALED: Mercedes' secret floor breaks cover as the W12 hits the track at testing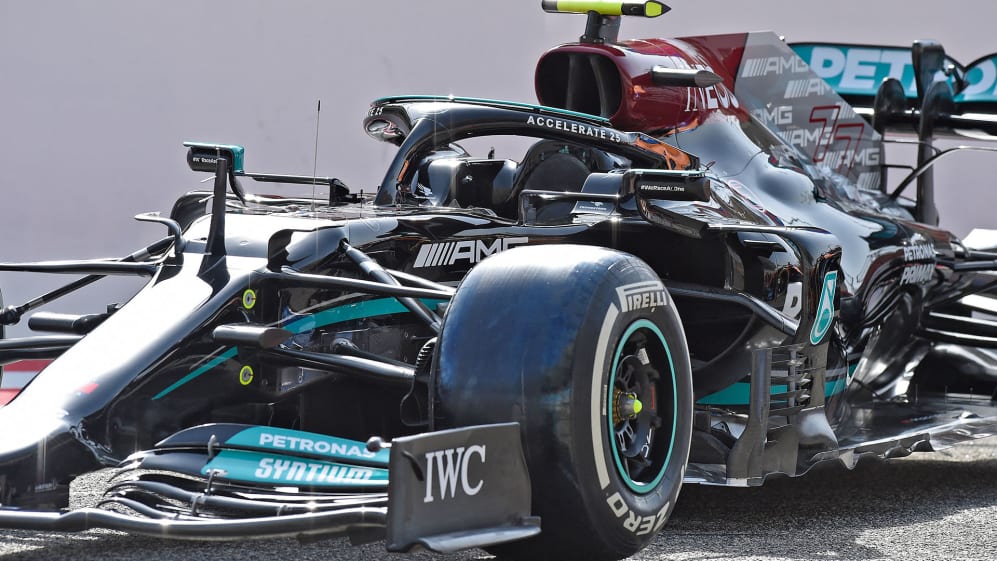 Mercedes unveiled their new 2021 car last week at a launch event at their HQ in the UK. And although we got to see the new W12 on the day, the team admitted that the car on show did not feature all the details they had been busy working on over the winter.
Technical Director James Allison explained that they were keeping some key aerodynamic developments on the W12 under wraps, to prevent rivals teams from getting a good look before the new season gets under way.
READ MORE: Secret aero details and a new focus for Hamilton: 5 takeaways from Mercedes' 2021 launch
"The bit we're not showing you is down along the edge of the floor," he explained at the time. "That area is the area that was most affected by the new regulations where they tried to pull performance away from the car by changing the floor regs.
"And down there, there's a bunch of aerodynamic detail that we are not quite ready to release to the world – not because it's not there, but because we don't want our competitors to see it, we don't want them starting to try and put similar things in their wind tunnels. It just buys us a couple of weeks extra."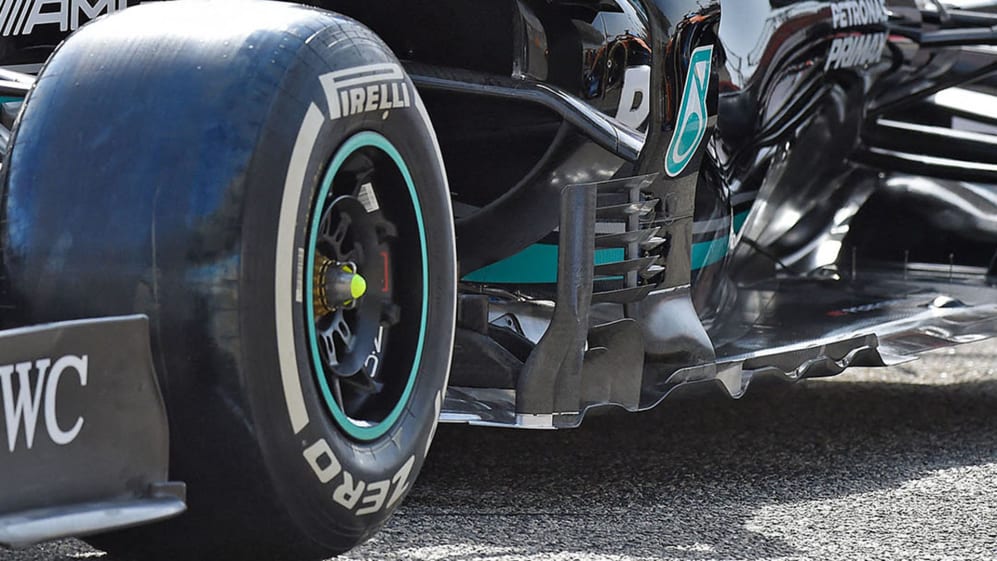 But as the three-day pre-season test got under way on Friday morning in Bahrain, we were finally able to catch a glimpse of the new floor on the reigning world champions' new car.
And it appeared to be a typically complex new arrangement, with a rippled effect, as you can see in the images above – no doubt designed to try to limit the reduction in downforce that the 2021 regulation tweaks were brought in to achieve.
Our tech expert Mark Hughes said: "It looks like Mercedes has gone to extreme lengths in inducing underfloor vortices at the outer edges with these ripples. This was previously done with the now banned slots."
But while we did get a glimpse of the W12 on track, Mercedes' morning did not go entirely as planned. Valtteri Bottas managed one installation lap in the W12 before returning to the garage with a gearbox issue. The team then put up the screens in front of their garage as they got to work replacing the gearbox in the car, with the Finn re-emerging back out on to the track with just over half an hour remaining in the morning session.
LIVE COVERAGE: Follow all the action from Day 1 of Pre-Season Testing in Bahrain