Feature
REVEALED: Your favourite race of the 2022 season so far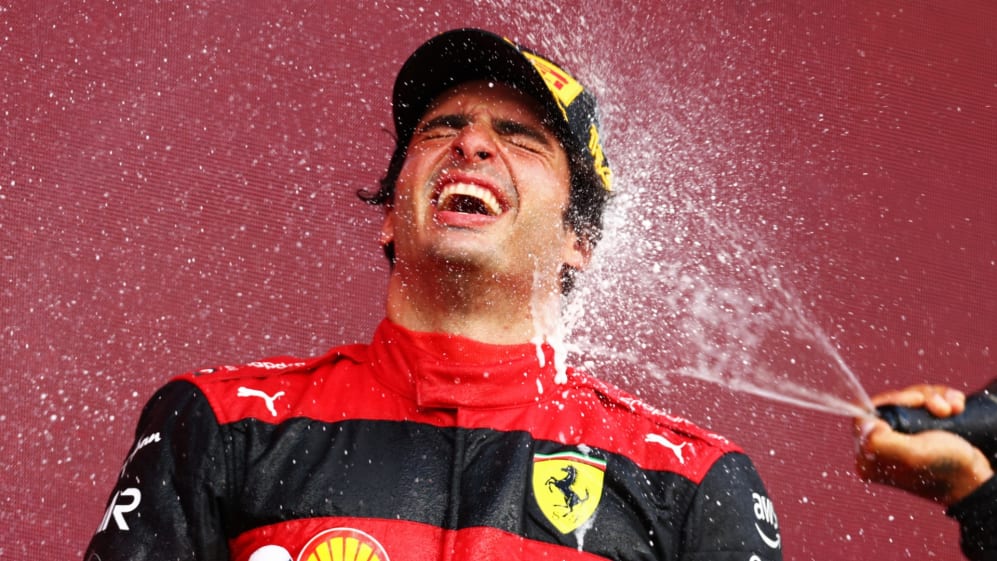 Last weekend, we gave you the chance to vote for your favourite race of the first half of this exciting 2022 season. And after collecting all the results of the poll, the British Grand Prix has been voted as you, the fans', favourite race of the season so far.
The crowd was treated to a spectacle at Silverstone, as we saw plenty of impressive side-by-side racing between the drivers and a heart-stopping start-line crash, before Carlos Sainz went on to seal his maiden win in Formula 1. And with 50% of the vote, the British Grand Prix has been crowned as the fans' favourite race of the season so far.
GRILL THE GRID: The drivers take on the geography round – can they name a circuit for every letter of the alphabet?
The Hungarian Grand Prix – won by Max Verstappen – came second in the poll, receiving 18% of the votes. Tied in third with 6% of the vote were the Bahrain and Austrian Grands Prix – two races that witnessed scintillating battles between Verstappen and title rival Charles Leclerc.
Check out the highlights of the above races in the videos below...
1. British Grand Prix
Carlos Sainz converts his maiden pole position in Formula 1 into his maiden victory on his 150th Grand Prix start – but in a far-from-straightforward manner.
2. Hungarian Grand Prix
After starting from 10th at the Hungaroring, Max Verstappen produces a stunning comeback drive, overtaking rival Charles Leclerc to seal his eighth victory of the season.
3= Austrian Grand Prix
Leclerc was the man to beat at the Red Bull Ring, overtaking Verstappen three times on track and managing a throttle issue to seal his third win of the season.
3= Bahrain Grand Prix
The season-opening race in Bahrain saw Leclerc come out on top in his battle with Verstappen, holding off the attack of the Red Bull driver on his way to victory.