Ricciardo 'running out of races' to celebrate Red Bull podiums after US retirement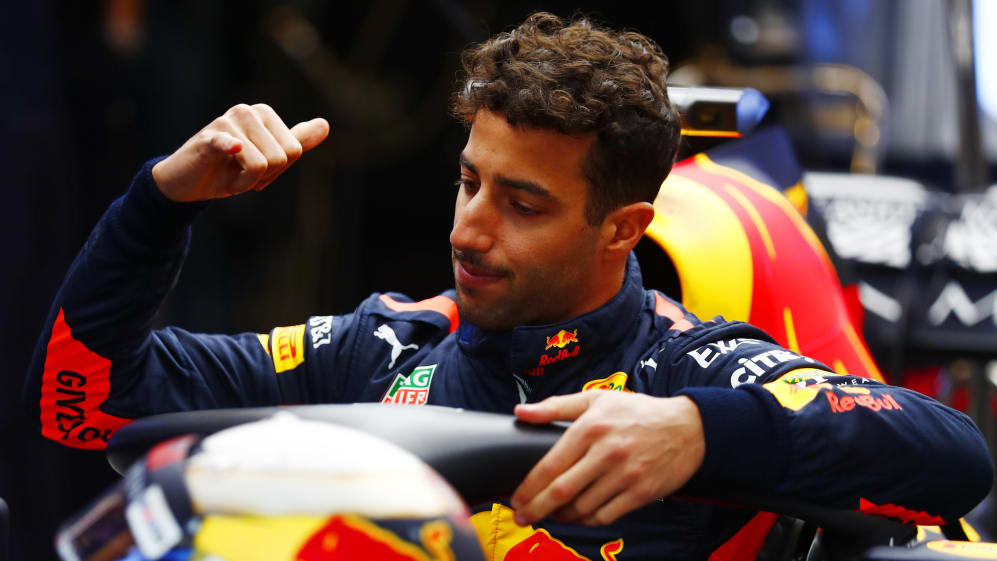 He won two of the first six races of 2018, and was being mooted as an outside bet for championship glory in the first third of the season. But since then, Daniel Ricciardo's year has morphed into a proper annus horribilis – and that's something that's troubling the Australian as he prepares for his final three races as a Red Bull driver, following his retirement from the United States Grand Prix.
Ricciardo had completed just eight laps at the Circuit of The Americas when his Red Bull RB14 appeared to shut itself down going into the tight Turn 11 – a problem his team believe was related to an issue with Ricciardo's Energy Store - a malfunction that ruled him out of the Bahrain Grand Prix earlier in the season.
"Everything switched off, so pretty much identical to what I had in Bahrain earlier in the year," said Ricciardo following the race. "I think it's a battery failure, I would suspect. But yeah, I couldn't communicate to anyone, everything just switched off."
Asked if he could salvage any positives from the race, a dejected Ricciardo – who reportedly later punched a hole in his motorhome wall – shot back: "I can get myself to a bar sooner now, so that's where I'm going."
The other place he is going is Renault, having made the shock decision to sign for the Anglo-French team in August. But having been with Red Bull Racing since 2014 – and with the Austrian energy drinks giant having supported his career since 2008 – Ricciardo revealed that he is now desperate to claim a bit more glory for the team that he's won seven Grands Prix for before he makes his departure.
"A lot of times this year there have been things out of my control but I can only keep trying," said Ricciardo after his sixth mechanical retirement of the 18-race season so far. "The biggest shame is that I only have a handful of races left with Red Bull and I want to have more highs than we've had. I want to be able to celebrate with the team at least one more time and be on the podium to enjoy that feeling, but we're running out of races, which is pretty tough to take at the moment."
Heading into those remaining three races in Mexico, Brazil and Abu Dhabi, Ricciardo maintains his surprising statistic of having only finished on the podium twice this season – both times as the race winner.
But with time ticking down on his Red Bull career, how dearly he would love to swill champagne one more time from a sweaty, dark blue Red Bull race boot.