Ricciardo and Norris shakedown new McLaren at Silverstone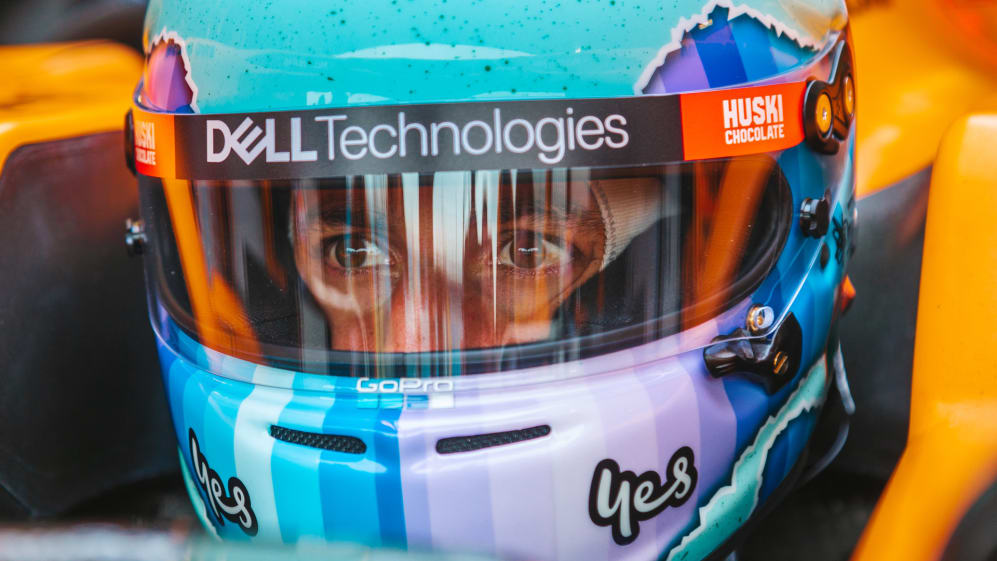 Daniel Ricciardo will get his first taste of McLaren Formula 1 machinery when he and Lando Norris take the team's 2021 car – the MCL35M – for a spin around Silverstone on Tuesday.
McLaren are using one of their two "promotional event" days to run their current car. Teams are permitted two of those each season for the purpose of collecting imagery and video footage for internal use, their partners and the media.
READ MORE: McLaren unveil Mercedes-engined MCL35M to be piloted by Ricciardo and Norris in 2021
Teams often use one or both of them before pre-season testing to give them a chance to iron out any niggles that emerge from the new car and to run through protocols and shake off the cobwebs after the winter break.
They are limited to 100km of running per day and must use demonstration-spec Pirelli tyres, to minimise performance advantage. The run will be particularly useful for Ricciardo, who has yet to turn a wheel in a McLaren.
Tuesday's run gives Ricciardo an opportunity to get used to his new office and how his new team work, with every operation having their individual nuances.
READ MORE: Competition with Norris will be 'fierce' and drive McLaren forward, says new recruit Ricciardo
Oops! Error retrieving Twitter post
Oops! Error retrieving Twitter post
Norris, who completed an F3 test earlier this month to warm up for this season, will also get his first chance to compare the evolutionary machine to last year – and to feel the difference in having the class-leading Mercedes unit in the back of the car.
The Briton, who will be competing in his third second in F1, is looking forward to seeing his more experienced team mate in action.
RAPID REACTION: Our first tech take on McLaren's 2021 MCL35M
"It's difficult to know [what Norris is expecting of Ricciardo] just yet - I need to wait till we are on track and we do our first shakedown, which is this week," said Norris. "I will already be able to take things away from doing a few laps, learning from him, learning from his feedback. There have been things on the simulator already that I've been able to pick up on.
"In terms of how and where he's going to push me, it's difficult to know until we get into the tests and the first race as that's where everything comes alive and people show their true colours. I don't have an exact answer yet, but I'm sure it's going to be every area where he's pushing me and hopefully I'll be pushing him too. That's the aim."
McLaren are expected to complete the second of their two promotional days later this week at Silverstone, before they turn their attention to pre-season testing, which begins on March 12.