Ricciardo 'assessing everything' for the future as Hamilton says he's 'far too talented' to not be racing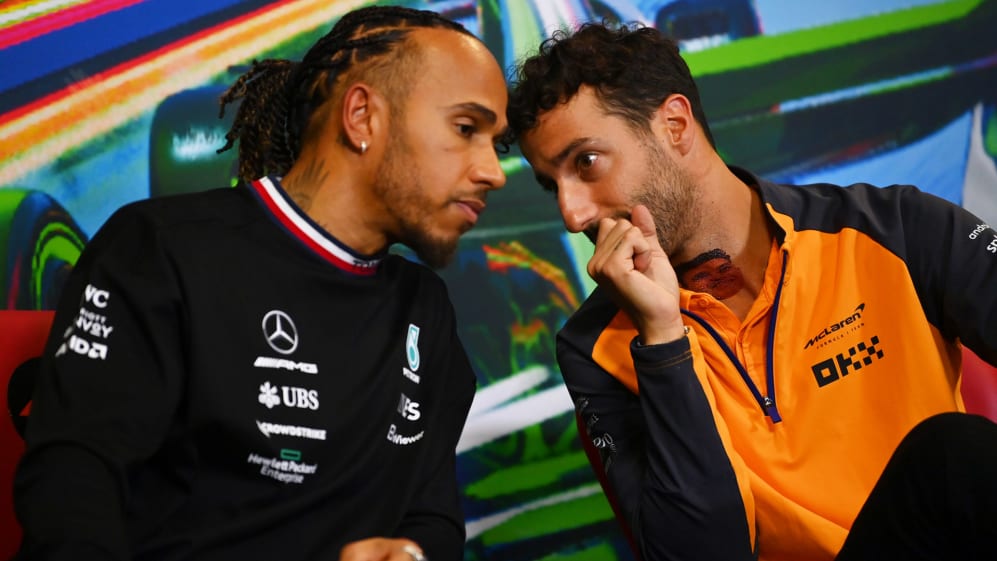 Daniel Ricciardo has explained that he is keeping his options wide open for the 2023 campaign – and refusing to rule anything out – as he attempts to find a new home in F1 ahead of his departure from McLaren.
Ricciardo is entering his final handful of races as a McLaren driver after the two parties agreed to separate at the end of the year, with the Australian struggling to match team mate Lando Norris's form across the past two seasons.
As speculation over his future plans rumbles on, along with the wider ramifications for the driver market, Ricciardo says he is taking his time to consider his next move and that nothing is confirmed.
READ MORE: Hamilton set to take Italian GP grid penalty after power unit change
"I'm really assessing everything. In short, I don't have anything teed up yet; I don't have anything confirmed," said Ricciardo, speaking during Thursday's press conference ahead of the Italian Grand Prix.
"I think when I do, I'll be the first to tell you, so there's no reason for me to hold back information now, there's no secrets – it's kind of all open and out there.
"I'm sure over time the right thing – whatever that ends up being – will make sense. I think as well, it's not just about what's right for next year, it's what's right for my future – it goes beyond '23. It's complex, but when I know, you will!"
Lewis Hamilton, sitting alongside Ricciardo, was quick to voice support for his fellow driver. When asked about talk of the 33-year-old stepping back to a reserve role, potentially at Mercedes, Hamilton made his feelings clear that Ricciardo should be on the grid.
READ MORE: Betting odds for the Italian Grand Prix – Who is tipped to take the spoils at Monza?
"Well, I think he should be racing, personally. I think he's far too talented and he's earned the right to be amongst us racing," Hamilton commented.
"Of course, if he's part of our team it'd be great, but a third [driver] role is not really – I think – what's best for him. If I was managing him, he'd be racing!"