Ricciardo confirms where and when he's set to hit the track in Red Bull's 2023 F1 car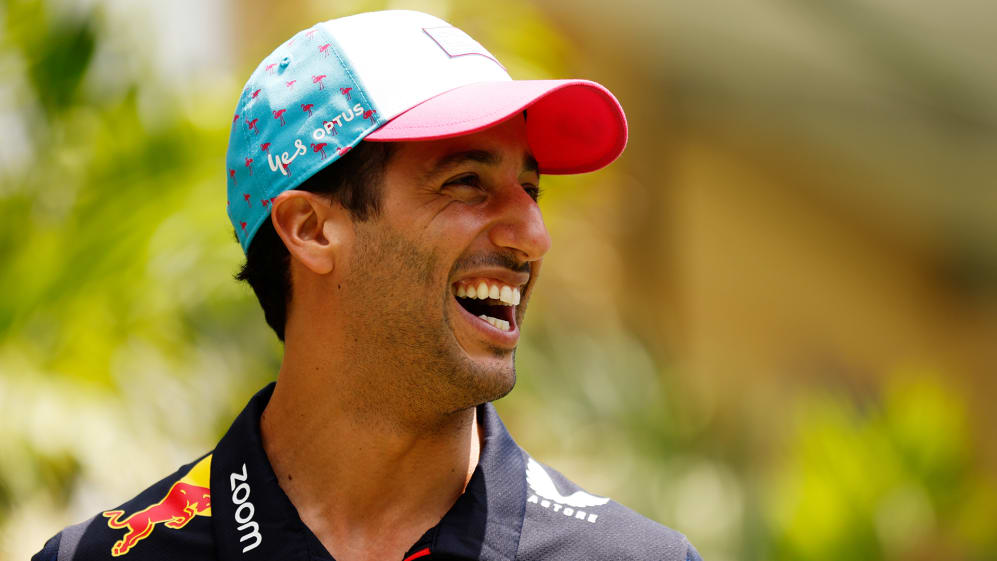 Daniel Ricciardo has revealed that he is set to get his first taste of the RB19 following July's British Grand Prix, as part of the Australian's wide-ranging third driver duties for Red Bull.
Ricciardo returned to Red Bull in a supporting role for 2023 after parting ways with McLaren at the end of the 2022 season, having experienced two rollercoaster campaigns at the Woking team.
READ MORE: Ricciardo says scarcity of free F1 seats for 2024 'doesn't scare me'
Following plenty of simulator sessions and time spent trackside providing back-up to full-time drivers Max Verstappen and Sergio Perez, it won't be long before Ricciardo gets back behind the wheel himself.
"I've been in the simulator, but I will drive the RB19 in July after the Silverstone race – I'm getting a Pirelli test," Ricciardo confirmed in an interview with ESPN this week.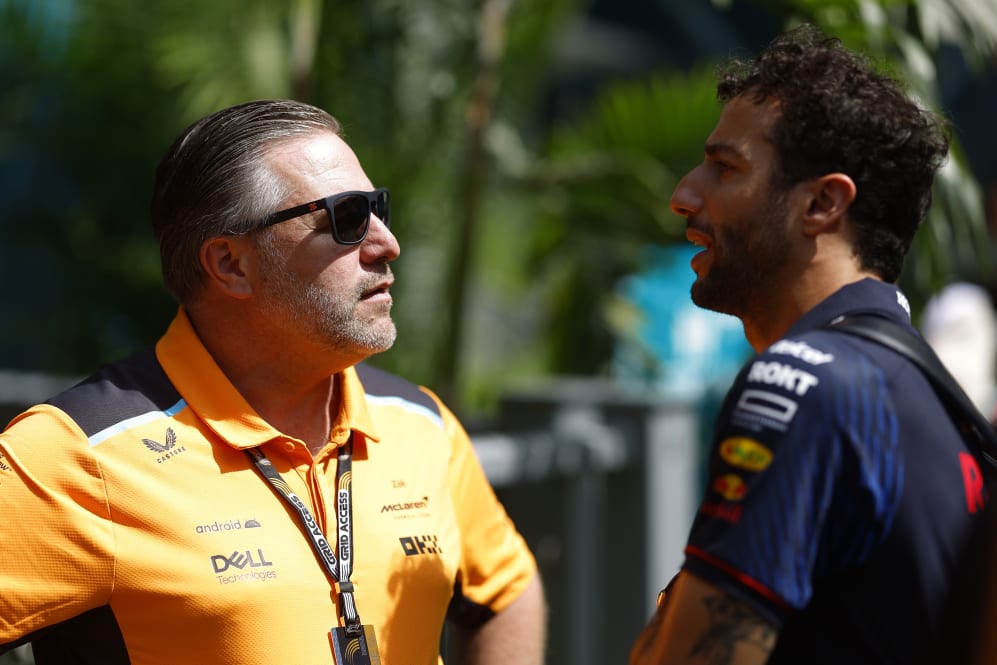 "Then maybe I'll get another one after Monza as well in September. A couple of months away [and] I'll get to feel what it's like."
He continued: "I'm certainly excited to drive a fast car, but also a car that maybe still feels familiar for me – it does a little bit in the sim. But I'm just excited to drive again and to just try to remind a team obviously I once had a lot of success with that I can still turn a fast lap."
WATCH: Ricciardo back behind the wheel with Red Bull for epic Australian road trip
Indeed, Ricciardo has claimed eight F1 victories to date – seven from his five-season stint at the senior Red Bull team – and the 33-year-old made clear that, while he is enjoying a break from the action, the desire is there to get back on the grid and write a new chapter of success.
"I'm definitely still in like a really good place – I'm very happy with this," he said of his reserve duties. "Does it mean that I'm happy doing this for the next two or three years? Probably not. But I think for this year it's certainly a good thing for me.
"I do want to… Right now, I do want to get back on the grid next year. I do feel like there's certainly some unfinished business. I'm staying like in the loop and staying prepared and whatever.
"I'm also ticking a few boxes that if I do get back on the grid next year, and I'm on the grid for the next, whatever, five years, for example, maybe there's things that I won't get a chance to do. I want to tick some boxes for myself for like some self-fulfilment.
READ MORE: 'I took a bit of a gamble' – Ricciardo reflects on decision to leave Red Bull, and if he has any regrets
"The New York marathon got mentioned. I had a few friends run it last year and I was like, 'That looks pretty cool'. There's these sort of things that I'm thinking about and obviously in a regular season I wouldn't get the chance to do, so I kind of want to put myself out there and do some things like that this year."
In addition to his planned outings in the RB19 at Silverstone and Monza, Ricciardo is due to tackle the Nordschleife aboard an older Red Bull F1 machine during showrun activities at the 12h Nurburgring event in September.