'I took a bit of a gamble' – Ricciardo reflects on decision to leave Red Bull, and if he has any regrets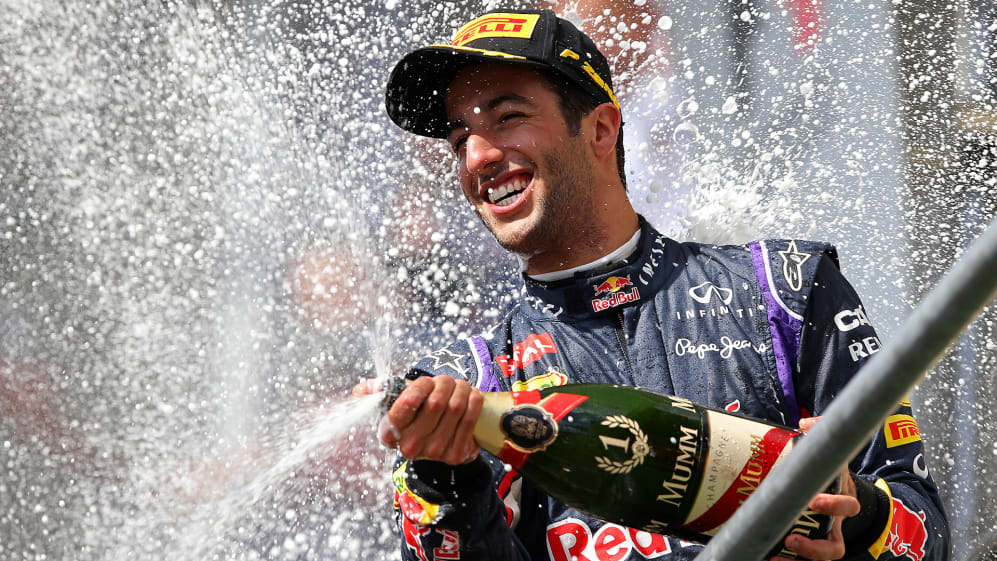 Daniel Ricciardo insists he has no regrets about leaving Red Bull at the end of the 2018 season, despite moves to Renault and most recently McLaren yielding comparatively limited success.
After debuting with Hispania in 2011 and swiftly moving over to Toro Rosso (now AlphaTauri), Ricciardo secured promotion to Red Bull for 2014, going on to claim three pole positions and seven race victories during his time at the squad.
READ MORE: 'It was something I couldn't really grasp' – Ricciardo pinpoints the main cause of his struggles during two-year stint at McLaren
However, in 2018, and after younger team mate Max Verstappen had signed a lengthy new contract, Ricciardo opted to depart the team in favour of a fresh start at Renault, a two-year stint that brought a couple of podium finishes, before embarking on another new adventure with McLaren.
While Ricciardo claimed a victory during his first season racing for McLaren at the 2021 Italian Grand Prix, it proved to be the highlight of an otherwise difficult spell that saw the two parties go their separate ways after the 2022 campaign – one year before his contract was due to expire.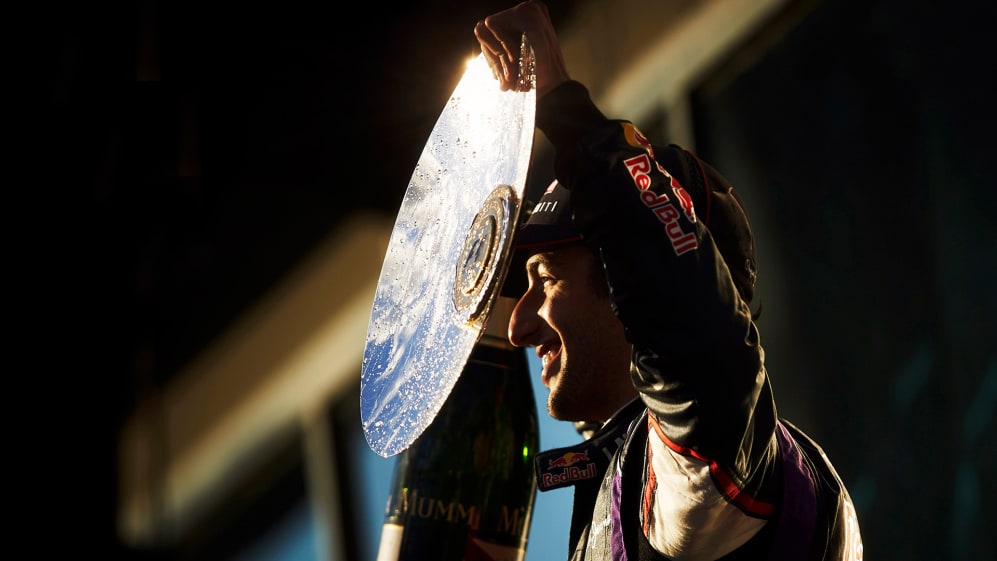 Recently appearing on F1's Beyond The Grid podcast, Ricciardo was asked if he ever pondered what might have been had he stuck with Red Bull, given that Verstappen has claimed 30 wins and two world titles since his exit.
"I don't look at it like that, because nothing is sure. If I stayed there the last four years, could I say I would have had more podiums than I've had? What have I had, maybe three or something? Yeah, I'm confident to say I would have had more podiums than I've had," said Ricciardo, who has rejoined Red Bull in a third driver role for 2023.
READ MORE: From battling in Baku to magic in Monaco – Daniel Ricciardo's 8 Grand Prix wins ranked
"But you just don't know. Obviously at the time I felt like it was right for me. I felt like I needed a change and I needed to kind of just remove myself a bit. If I continued [at Red Bull], would that urge have grown? Would I have become, let's say, more curious or less happy, or whatever?
"It's not a sure thing that it would have been great if I stayed. I don't look back and say, 'Man, I shouldn't have [left]'. But, of course, I can be honest with myself and say, 'Yeah, I took a little bit of a gamble on myself'."
Ricciardo added that he remains proud of elements from his time at Renault and McLaren, having returned the former to the podium and the latter to winning ways, while taking a philosophical approach to his recent struggles.
"I still feel like the Renault [move] was pretty good, especially 2020 – [that was] one of the best seasons I've driven in F1. To get the team back on the podium, I was very proud of that," he commented.
ANALYSIS: Why are Ricciardo and Red Bull reuniting for 2023?
"But obviously the McLaren one, even with the win… the win was a high and I can't remove that, I can't ignore that. I can look and say, 'I tried as well with this one [and] it didn't quite work out'.
"You live and you learn, but I don't look back with regret. I just say, 'Okay, it was a challenge I took on, and it didn't work out how I hoped'."
To hear Ricciardo's full Beyond The Grid interview – which also covers his new role at Red Bull, his advice for McLaren replacement Oscar Piastri and much, much more – hit go in the player below, or head here to catch it on your preferred platform.