Ricciardo credits bold set-up changes for 'delicious' P4 in FP2 after Friday morning struggles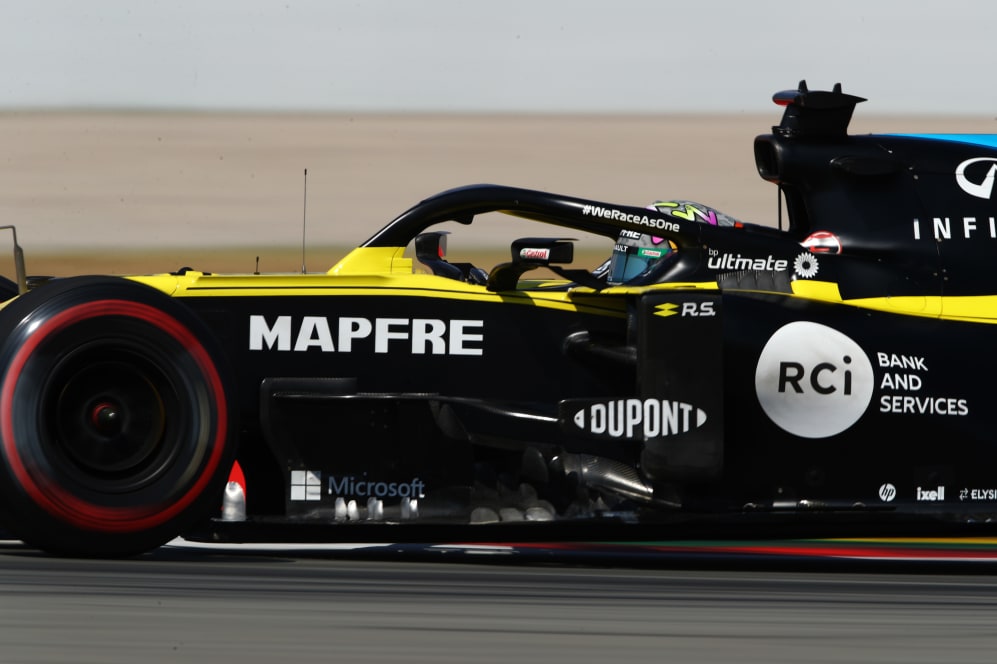 Renault's Daniel Ricciardo recorded his second top-four Free Practice 2 performance in a week at the Circuit de Barcelona-Catalunya, winding up 0.164s behind his old Red Bull team mate Max Verstappen in P4, a result he described, in typical Ricciardo fashion, as "delicious".
Much like in practice for the 70th Anniversary Grand Prix – where he'd ended up third in FP2 having been 17th in FP1 – Ricciardo had a quiet FP1 session in Spain, finishing P18 before coming out strong in the afternoon session to wind up fourth, 0.985s adrift of Lewis Hamilton's session-leading time.
FP2 REPORT: Hamilton heads Bottas in Spain as Grosjean confirms Haas pace with P5
"It was really similar [to Silverstone] actually," said Ricciardo. "We had a quiet Silverstone FP1, then a delicious FP2, similar here today. Max just got me for [third], I wanted that again so he's cut me deep, but it was a good day. We found a bit in P2. I wasn't particularly that happy with P1, so we made some changes. I thought at the time they were a little bit bold but it worked out so I think we'll stay as we are for now.
"The long run I was relatively happy with today," he added. "We'll take it day by day, but right now we're in a good place, we're looking good to get some more points."
READ MORE: Red Bull encouraged by 'really competitive' long run pace in Spanish GP practice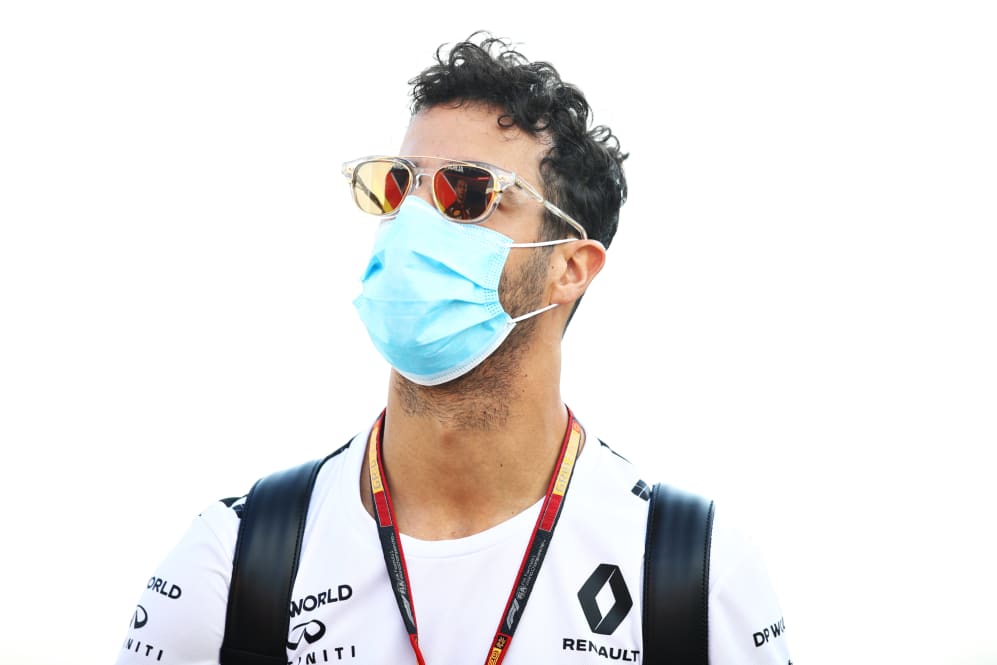 Asked to explain his FP1 pace deficit, Ricciardo replied: "It's just a bit of set-up stuff. We've come here in winter when it's so cold and it's just completely different, and we found out – obviously we expected it, but the tyres are behaving completely different in these temperatures.
"Everything feels like… gooey and wobbly and the grip and feeling is really different to what we're used to here. So it's just trying to find a set-up that was a bit happier, and this afternoon I think we got on top of that."
READ MORE: Hamilton expecting close fight with Red Bull in 'killer' Spanish heat
Ricciardo was happier than Esteban Ocon, who ended up P9 in FP2, 0.435s away from his team mate, with the Frenchman admitting that he would probably ape Ricciardo's set-up for Saturday's qualifying session.
"It's good to see that we can have the potential," said Ocon of Ricciardo's time. "It was two different cars watching in the behaviour at the moment today, so I'm probably going to go in the same direction as him tomorrow.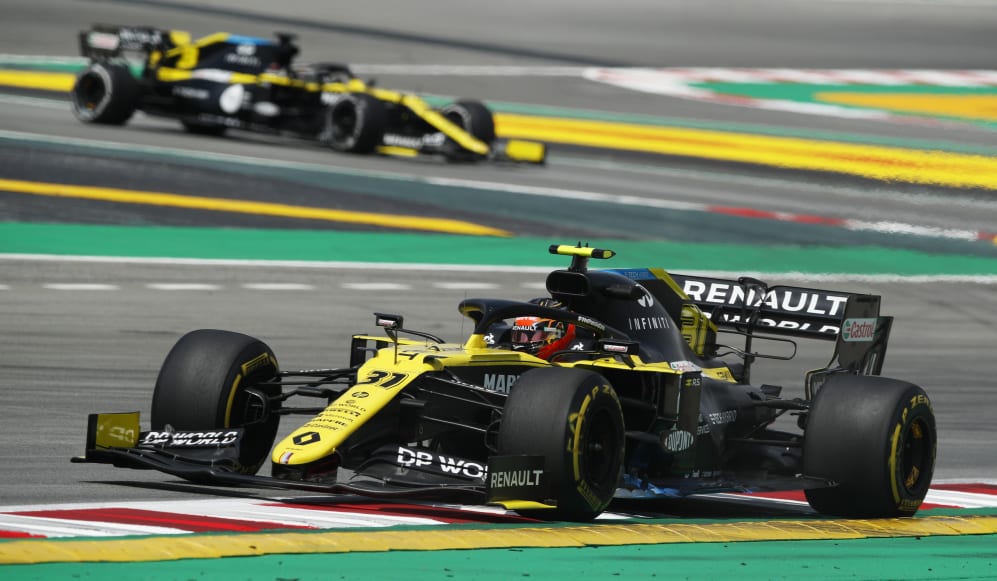 "On our car, we struggled a little bit just to find the right balance, the right rhythm. We're struggling on our side to get that at the moment. The work continues from Silverstone. We need to get that one-lap pace better, didn't do it yet, so we need to have a good look tonight to manage to turn it around tomorrow."
Ricciardo will be looking to make amends this week for a race that "kept getting away" from him at the 70th Anniversary Grand Prix, as he fell from P5 on the grid to P14 at the flag, as Ocon came home in eighth.