Ricciardo: Ferrari Singapore favourites, as Red Bull won't have Monaco pace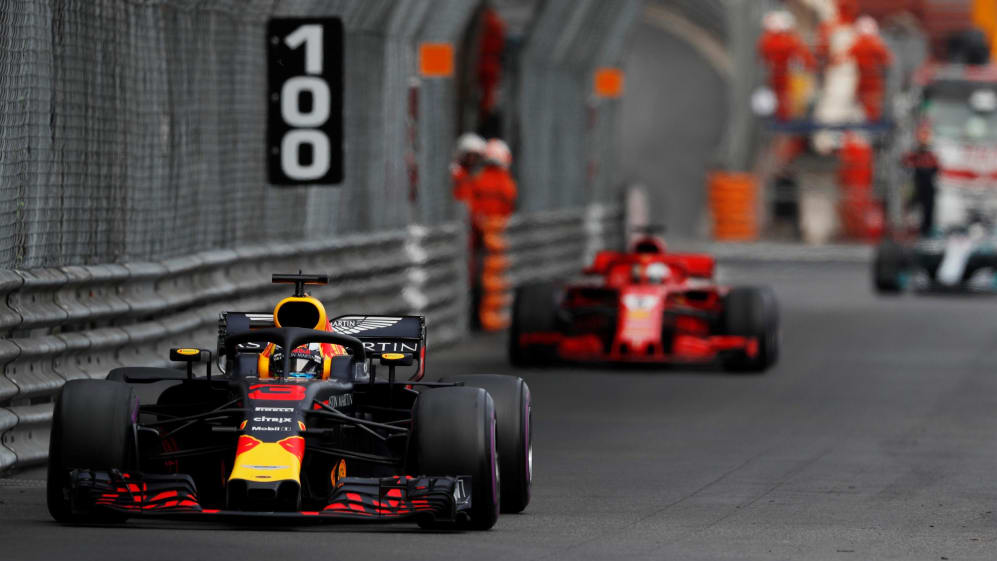 Renault's engine has lacked the grunt to compete with Mercedes and Ferrari power this season, leaving customers Red Bull to target results at specific, low-speed circuits. This weekend's Singapore Grand Prix offers one such opportunity, but despite claiming victory in Monaco earlier in the year, Daniel Ricciardo warns not to expect similar heroics…
Ferrari looked to have the pace to win on the streets of Marina Bay last year, but saw their hopes of victory go up in smoke when Sebastian Vettel and Kimi Raikkonen were involved in a collision with Max Verstappen at the start, eliminating both red cars.
This year, the Prancing Horse is an even stronger package - and Ricciardo has tipped them to make up for last year's painful defeat this time around, despite him securing a heroic victory in Monte Carlo where he held off Vettel despite a loss of power.
"We have a good chance to at least podium here," said the Australian. "That's really the first target. I don't want to say we're going to win, because let's see what happens, but we have a good chance to fight, I'd like to think for at least a podium.
"I think Ferrari will be our biggest challenger on this circuit. I'm sure Mercedes won't be slow, but looking at Ferrari or Mercedes, I think on this circuit on pure performance Ferrari will have a better package."
Red Bull had the best package around Monaco this year, with the tight street circuit sharing many characteristics with the Singapore layout. But despite winning in the Principality, Riccardo is keen not to get ahead of himself.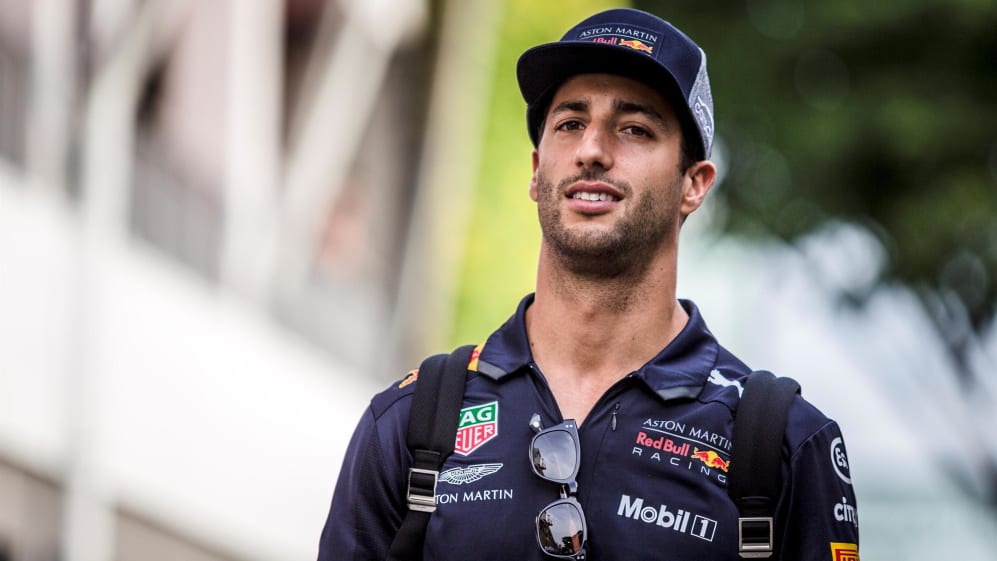 "As we've seen, I think the last few years we seem to be a bit stronger in Monaco than here," said Ricciardo. "It's a bit more power biased this track, therefore we lose some of that advantage from Monaco, but we did get pole by a bit this year in Monaco, so I don't know.
"It's probably not as clear cut as in Monaco. Everyone had us favourites going there, and that proved to be true. At best I'd say we're equal favourites coming into it, but I don't think we are the favourites, the clear favourite at the moment."
His team mate Verstappen agrees that it will be tricky to challenge for the ultimate honours under the lights in Singapore.
"Just looking at it realistically, I think we are down on power more than last year, and last year already we were three-tenths down in qualifying compared to Seb, so it will be hard," he said.
"But never say never. I think our car's really good. I just hope we can extract a little bit more out of the engine as well. For sure we'll push very hard to get the best result."
Red Bull have scored just one podium in the last five races, with their most recent victory coming in Austria. They sit a lonely third in the constructors' championship, 142 points behind Ferrari but 162 ahead of Renault.