Ricciardo hopes to feel 'completely familiar' with McLaren car by second half of year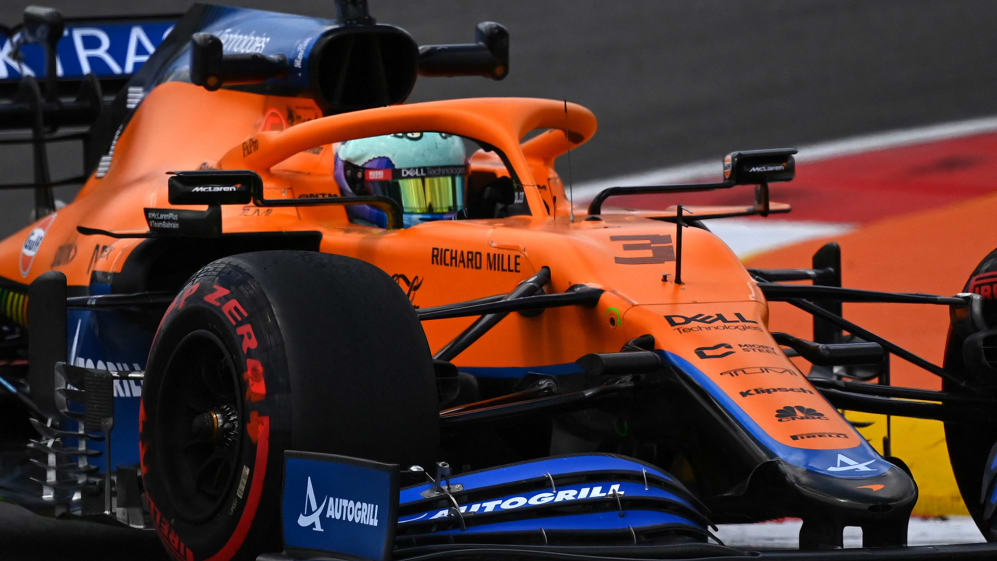 Daniel Ricciardo would have hoped to start his McLaren career on a stronger note, having so far generally been outpaced by team mate Lando Norris. But the smiley Australian is not letting it get him down and is confident he can get himself comfortable enough in the car by midway through this year to turn things around.
The seven-time race winner has experience of changing teams, having started at HRT, moved on to Toro Rosso and then Red Bull before a two-year stint at Renault preluded his arrival at McLaren.
Each time, it has taken him time to adjust to his new surroundings and his performance in Spain, where he finished sixth to see the chequered flag ahead of Norris for the first time this year, suggested he may have turned a corner.
TREMAYNE: Why Spain suggests Ricciardo could be back in business - just in time for Monaco
"I'm taking things from Lando and he's obviously driving very well on top of that," said Ricciardo. "So it's been me trying to understand what works best with this car and how to get the most out of it.
"Barcelona was better but I was still aware of things I wasn't quite executing well, and I think qualifying was decent but over a 66-lap race for sure there's some corners you mess up here and there. I think now I'm aware of what I'm doing wrong but sometimes you still do it wrong! So I'm getting there.
"How long will it take? It's a tough question. If I do this sport another five-eight years, maybe I'll never feel I've got it right. We're always kind of improving to some extent. Long story short, I think the second half of this year, the car will feel completely familiar for me.
"For now, I don't want to make any excuses, so this isn't leaning towards an excuse, but I'll still probably have to think about what I'm doing as opposed to just doing it on instinct and subconscious."
READ MORE: The return of F1's most iconic race, and a major Williams milestone – 5 fascinating Monaco GP storylines
Ricciardo trails Norris by 17 points after five races and has been impressed by the Briton's form so far.
"I don't want to say [I'm] surprised [by Norris' performances]," said Ricciardo. "I've had young team mates quite a bit now with Max [Verstappen at Red Bull], Esteban [Ocon at Renault] and now Lando. I know what they're capable of, I've seen them go out and just attack the track straight away. I
"I guess the younger generation, in all sports, are just probably going to keep getting better and better. I'm obviously well aware of that, and for sure his speed has been impressive and I guess we'll have to ask him but I guess probably even himself has taken a step up this year and is driving with a lot of rhythm and confidence."