Opinion
TREMAYNE: Why Spain suggests Ricciardo could be back in business - just in time for Monaco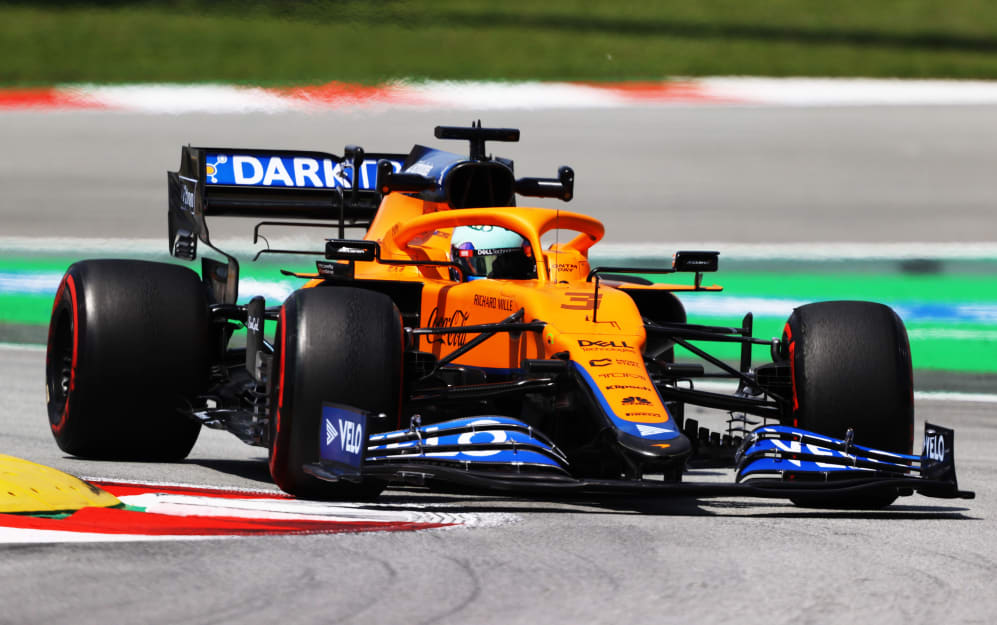 Carlos Reutemann and Daniel Ricciardo. Not an immediate mental connection, I grant you. But curiously both came to mind after the Spanish Grand Prix. The great Argentine racer's sudden illness this week, from which thankfully he appears to be recovering, made me think of an enigmatic man whose mien tended to embrace either a movie star smile, brooding introspection, or moody isolation.
Daniel meanwhile, with the exception of Monaco in 2016, is habitually Mr Open Book, the poster boy for Colgate, in the facial expressions game, a one-trick pony whose only option is that massive and familiar broad grin.
Until 2021.
Watching him immediately after a third unhappy race, in Portugal a week ago when he was a distant ninth, 75 seconds adrift of team mate Lando Norris, he had yet to slide on the mask. Sitting alone, head metaphorically in his hands, his anguish was all too visible. Raw and real. His desperate expression captured his bewilderment with poignant brutality. This is what losing really looks like.
READ MORE: Why it will take time for Ricciardo, Sainz, Perez, Vettel and Alonso to adapt and get up to full speed
Sweaty, with staring eyes that seemed to see nothing, he gazed fixedly ahead, trying to work out what had gone so wrong after his switch to McLaren. After two big-money years at Renault, where he decamped after the increasingly fractious relationship with Max Verstappen and Red Bull, he was snapped up for another decent payment to lead McLaren and keep it firmly on its new upward trajectory.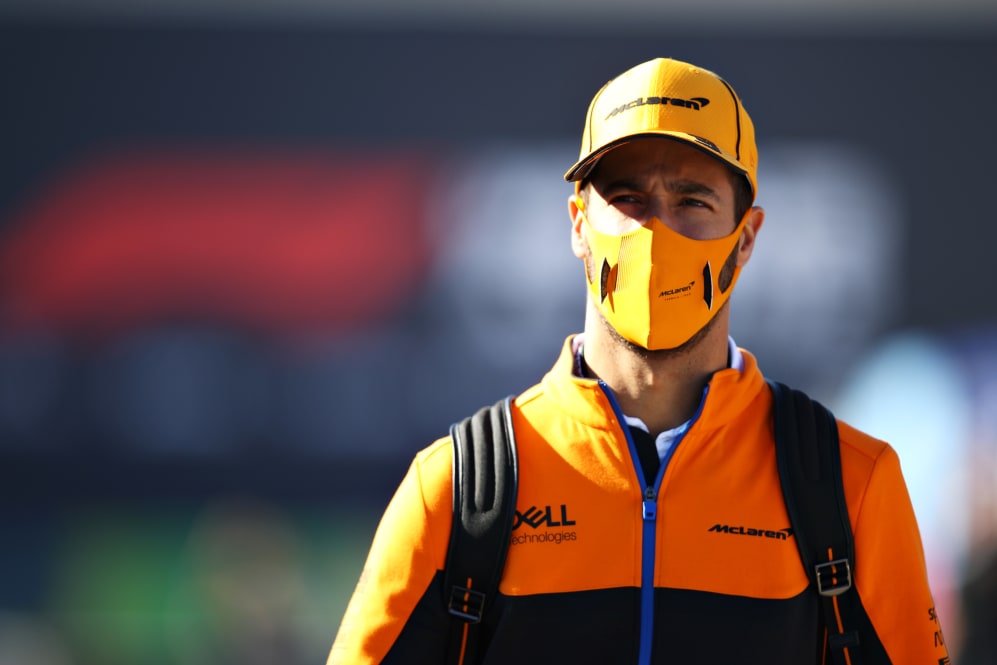 Ask most people in the paddock, and they would rate him among the top five drivers, yet here he was struggling and being blown off by a 21-year-old who seemed to have been supercharged over the winter break.
There, weary after fighting the rigours of his car and the Portimao track for 66 laps, the inner torment was there for all to see. His distraught expression said it all: I'm Daniel Ricciardo, a seven-time Grand Prix winner and Max's toughest team mate to date, so how did it get to this? And how am I going to dig my way out of it?
But Daniel is not called the honey badger for nothing. Of course giving up was never an option, but the situation did call for a lot of introspection, talking with McLaren engineers, and scrutiny of the data from his car and Lando's.
READ MORE: 'Get on with it and stop sulking' – Ricciardo on how he bounced back from Q1 exit to points in Portugal
And McLaren, of course, while concerned that their expensive number-one was currently unable to deliver to their high expectations, worked just as diligently with him, determined to help him back to his best form.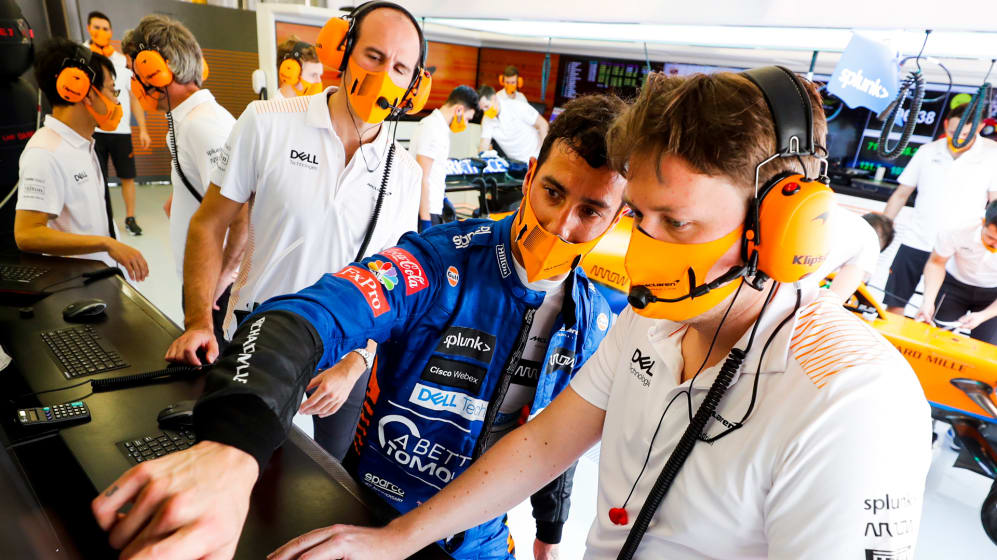 The result, he admitted, was that he went to Spain feeling excited. He knows the Circuit de Barcelona-Catalunya intimately, as does every F1 racer, because so much testing is done there. So, as he termed it, there was "bit of familiarisation for me," that meant he could chip away at a well-known quantity.
And chip away he did, eventually qualifying in seventh – two places ahead of his team mate.
He then drove an excellent race. His start was old-style Ricciardo, as he took places from third-row men Esteban Ocon and Carlos Sainz. He then held off Sergio Perez's much faster Red Bull, despite intense pressure from the Mexican.
He even got a respite when Checo understeered briefly off the road in his dirty air on lap 42, but four laps later the latter finally got a solid DRS run and surprised him by coming from some distance behind and diving into Turn 1 on the outside to steal his fifth place.
Sixth was nevertheless a sound result on a circuit that suited the MCL35M less than some others so far this year, especially as he had Sainz in a faster Ferrari thirsting after him after both had stopped for fresh softs on the 46th lap.
Once again he was able to deploy his acknowledged talents to keep the Spaniard at bay, and Carlos was forced to finish 0.9s behind. It was the Australian's most convincing outing thus far for McLaren, and you could hear the sighs of relief in all quarters. Their highly-paid star was finally doing what he should be doing.
But what had brought about the improvement?
He explained he had done "a little bit with the car," but admitted that most of it had come from himself. He had hitherto found the McLaren a "little tricky" to drive and unforgiving in terms of its front and rear grip if he overstepped when pushing it under braking and during corner entry.
READ MORE: Ricciardo happy to face 'good problems' on way to joint-best finish for McLaren
Traditionally, these have been areas in which he has always been particularly strong and are part of the reason why he's been so successful in making aggressive overtaking moves. So that all added to his angst as suddenly these attributes appeared to have become shortcomings due to the MCL35M's different behaviour in such situations.
Humble pie is never very appetising, but as a strong character he was able to acknowledge the need to approach things like the new boy at a new school, and cerebrally he had to go back to first principles to figure it all out. It was, he said, a case of thinking it through very carefully from studying all the data, then adjusting how and where he braked, and how and where he attacked the corners.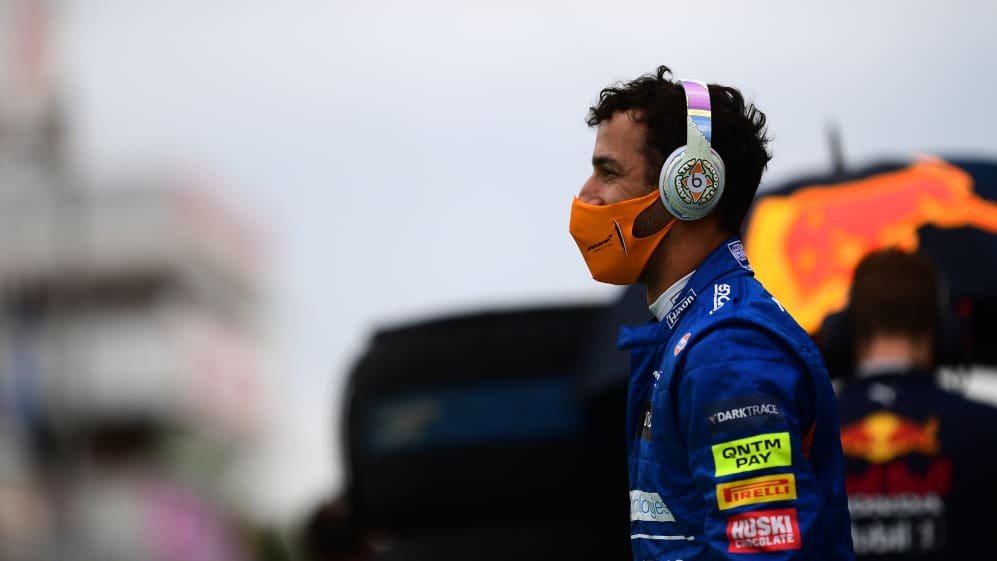 It's easy to think driving one car is the same as driving another but clearly, at F1 level, it very much isn't. Getting in sync with what the car wants is like starting a new relationship; you need to learn what your partner likes in order to make it work.
Interestingly, over the weekend Lewis Hamilton had spoken of how the ability to be dynamic and to learn different driving styles and then apply them through a lap, was what made the difference between merely being a good driver and a great one.
READ MORE: Ross Brawn on Hamilton's historic weekend, Ferrari's turnaround, and Ricciardo settling in at McLaren
If Daniel's homework was to be marked on his Spanish GP performance, as he learns to reprogramme his natural style to suit the aerodynamics, braking, turn-in and engine braking characteristics of a very different car that is possibly more sensitive to certain driver inputs than the Renault he drove last year, he'd be seen to have improved from C in Imola and B- in Portugal to A- in Spain. And earned a Gold Star for effort.
It looks like one of the most popular figures on the grid is back in business - just in time for Monaco.