Ricciardo hoping Monaco win wasn't 'last hurrah' for 2018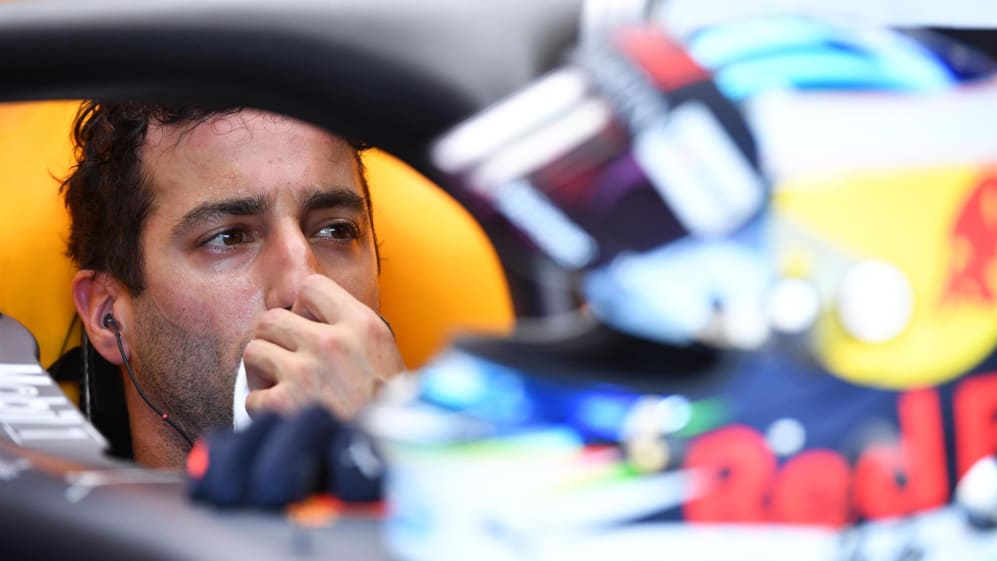 On paper, fifth place was pretty much the best result Daniel Ricciardo could have hoped for at the power-hungry Silverstone circuit. But after a run of form of late that has varied from the quiet to the unlucky, the Red Bull racer is hoping that his much-heralded Monaco win back in May doesn't end up being the high point of his 2018 season.
Ricciardo comes away from Formula 1's triple-header of races with a points haul of just 22 compared to his team mate Max Verstappen's 43 – which included a win in Austria and a second place in France for the Dutchman, plus one DNF apiece for both drivers.
Ricciardo was fourth at the French Grand Prix, his race compromised by a damaged front wing, while in Austria – where in Ricciardo's own estimation it was "at one stage it was looking like a one-two" – he was forced to retire with a gearbox issue.
At the British Grand Prix, Ricciardo's race was hurt by a Safety Car that came out just after he'd pitted for fresh rubber, negating any advantage he potentially had over his rivals given that they were effectively gifted a free pit stop.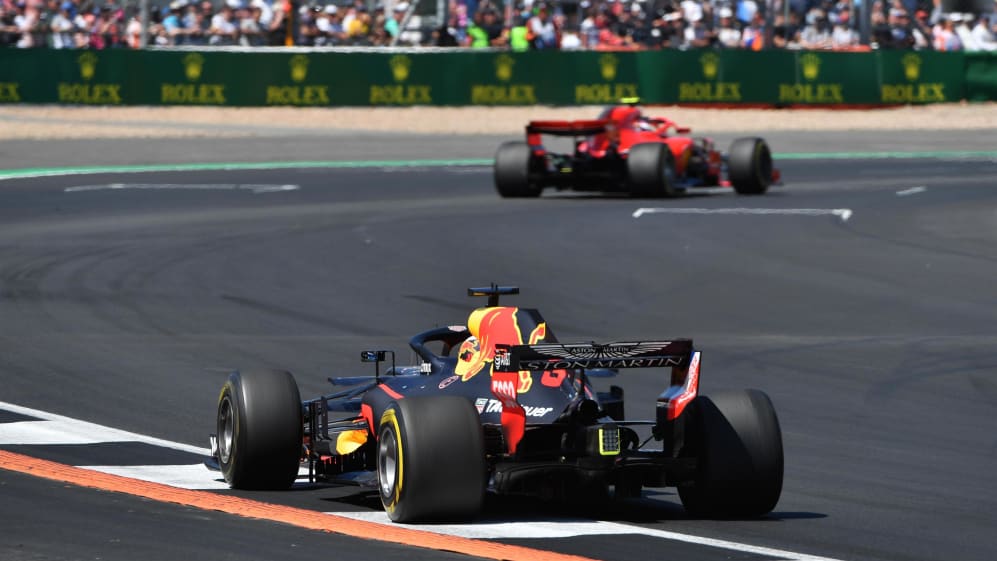 Ricciardo also revealed that he'd been left frustrated by his Red Bull RB14's lack of straight-line speed – which Verstappen called "a joke" after the Grand Prix – compared to the Mercedes and Ferraris.
"We just didn't have the legs," he said, referring to his attempts to hunt down Kimi Raikkonen in the Grand Prix' closing stages. "It was just a bit tricky to follow, and then if we don't get the exit off the corner, they've got quite a few ponies."
Now with some time to catch his breath before heading to Hockenheim for the German Grand Prix on July 20-22, Ricciardo admitted that he was "actually looking forward to a week off now".
"The triple-header, every race we had something which was not going our way," said Ricciardo, who sits fourth in the drivers' standings with 106 points after the British Grand Prix, behind Sebastian Vettel, Lewis Hamilton and Kimi Raikkonen. "[At Silverstone] we pitted pretty last minute and then the Safety Car came out so we lost positions there. We were just a bit unlucky I guess.
"Since Monaco, we haven't really had things go our way. I'll still take it, I'll still take a Monaco win, but I don't want that to be the last hurrah. We've just had bits and pieces not go our way for the last three. We'll just try and turn it around in Hockenheim and Budapest, but I'm looking forward to a week away from race cars."