Ricciardo - I should have raised concerns over qualifying strategy earlier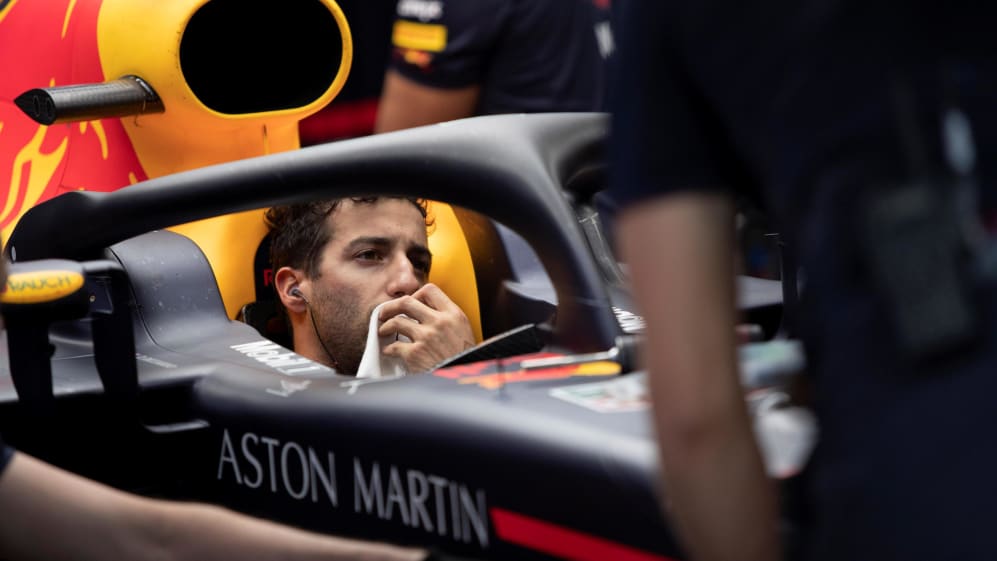 "Punching a hole" is not a phrase you hear all too often in F1 – but it was a big sticking point at Red Bull on Saturday, as Daniel Ricciardo felt hard done by in terms of his team's qualifying tactics.
Red Bull operate a policy whereby they alternate which driver is the lead car on track during qualifying, and can theoretically benefit from a tow from the driver in front. Max Verstappen left the pits first in France, so it was Ricciardo's turn for the team's 'home' race in Austria.
However, with Austria's uniquely short track offering the chance for three rather than two runs in Q3, Ricciardo felt it fair that Verstappen should give him the benefit of running behind on at least one run.
Late in the session, Ricciardo slowed in a bid to encourage Verstappen to overtake, but the Dutchman held his position. That prompted the Australian – who ended up two places behind his team mate in P7 – to express his disappointment, though he admitted he should have spoken to the team about the qualifying plan in greater detail beforehand.
"I'm not too impressed to be honest," said Ricciardo. "We had three runs and I was just punching a hole for everyone. I'm not that happy. That's all.
"I've had a few discussions since with Christian [Horner, Red Bull boss] and with my engineer and I think that I had my concerns, but I probably expected some of that to be obvious and I didn't bring everything up before qualifying, thinking it was a bit more obvious than it was.
"I probably should have just talked about it more beforehand. I had concerns and I spoke a bit with my engineer about it, but I guess as a team it wasn't discussed. So from their point of view, when it gets into qualifying and they see us playing cat and mouse, they want to know what's going on and they're like 'no-one talked about this, so what are they doing?'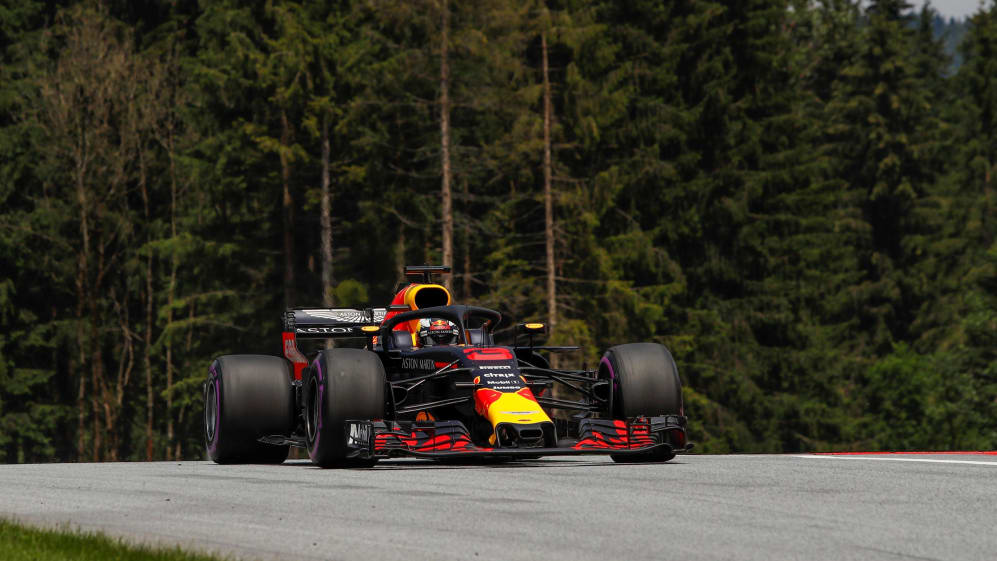 "But in my mind, in the car, I was just like 'well, it's obvious what's happening, isn't it? Give me a run where I'm getting a tow instead of giving everyone else a tow'.
"It was probably miscommunication and if we talked about it maybe it would be different. I think during Q3 it was obvious what we were trying to do and for that last run I thought I would get a chance to have a tow.
"But I guess by that point I didn't want to push the air again and Max didn't want to give me a tow, so from his point of view it was like 'well, we never talked about it so I'm staying where I am' and I was like 'this isn't fair, so someone do something'. So there was a bit of frustration from both."
"It's very simple"
For his part, Verstappen insisted that the qualifying protocol was clear.
"It's very simple. Every single weekend you swap around," he said. "So last weekend I was all the runs in front and he was in my tow. So this weekend it's his job to do that.
"He was also running a bit more downforce so he was hoping to take both advantages, but you know that's just how the team works. It's very simple, very easy.
"He tried to put us against each other but it makes no sense. I think it's quite clear. Last weekend I was ahead and the weekend before he was ahead, that's how we do it."
When asked why he refused to move passed Ricciardo when his team suggested he did so, Verstappen said: "Because I stick to the plan, and they only said to me to overtake because he was driving so slow so it's just for the tyres."
Horner said this sort of problem shouldn't arise because both drivers know how the team have always operated.
"We have a very simple policy here that has operated for the last seven years," he told Sky Sports. "We alternate from weekend to weekend who drives out of the garage first. It's the only way to keep it fair from circuit to circuit.
"This weekend was Daniel's time to drive out the garage first ahead of Max. Obviously he felt that Max might be benefiting from that. That's why he obviously started to back off a bit.
"The drivers know explicably every weekend it alternates. They know the situation… Nothing to explain."
Verstappen qualified fifth but will start Sunday's race fourth, following Sebastian Vettel's three-place grid penalty, while Ricciardo will line up seventh.