Ricciardo laments 'humiliating' pace as he reflects on 'painful weekend' in Las Vegas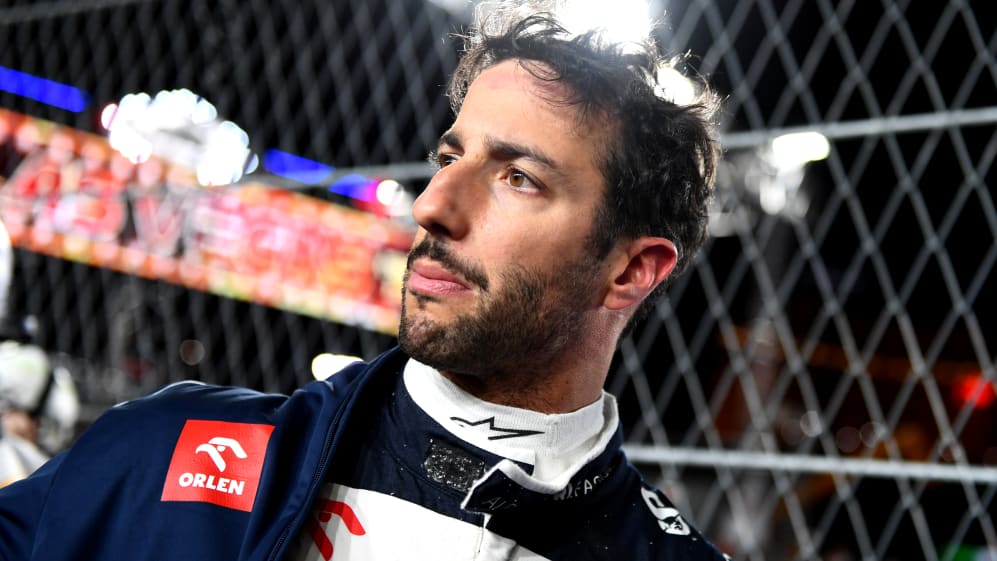 Daniel Ricciardo endured a "painful" Las Vegas Grand Prix as he explained why AlphaTauri had "humiliating" pace compared to their rivals.
Ricciardo started and finished the race in 14th after struggling to make much of an impression on the action. Speaking after the race, the Australian revealed where it all went wrong for his team and why they lacked speed.
READ MORE: 'What more can you ask for?' – Horner reflects on Perez sealing Red Bull's first 1-2 in drivers' championship
"I think we thought maybe we would have a bit more [pace]," said Ricciardo. "I was definitely optimistic coming into the race. I knew where we had been suffering this weekend. It's really just warm-up, getting the tyre working.
"I knew the start would be difficult but once everything kind of settled I felt like we would be able to get into a rhythm and show a little bit more pace. But it wasn't the case, and I think as well with all the restarts, we suffered so much more than the others with warm-up.
"I was getting overtaken on the outside of Turn 3. And the outside is really slippery and for them to have more grip, I was just like 'oh man'. It was pretty humiliating. We honestly just couldn't do anything.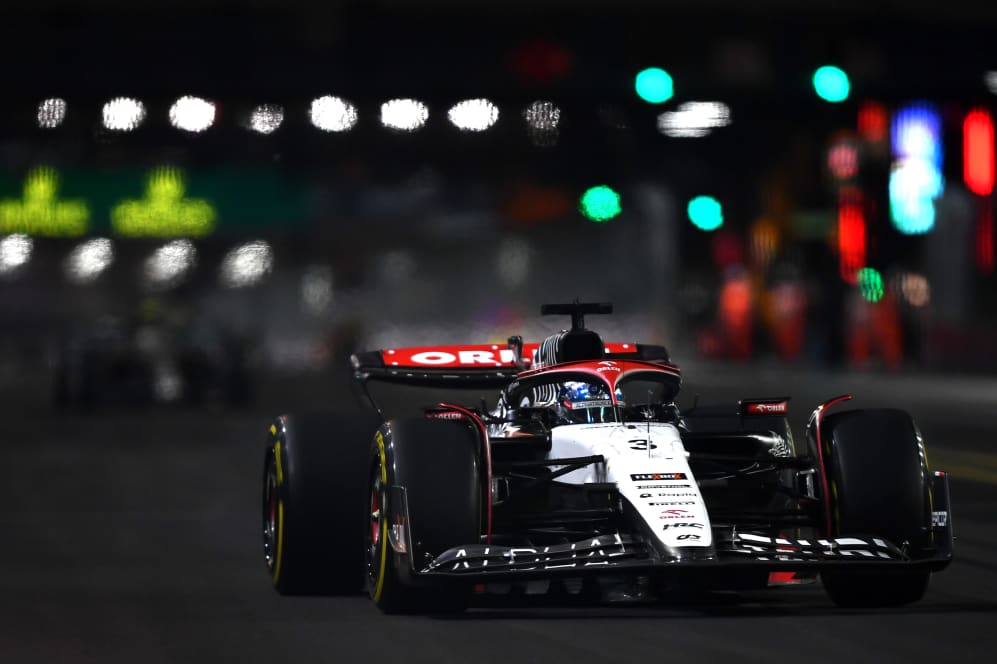 "On one hand we couldn't do anything with what we had but obviously we need to find out what the reasons are because that's what held us back all weekend: one-lap pace and today in the long run."
He added: "A bit of a painful weekend. I think it is certainly surface-specific, but we can't neglect it. We have to obviously move on for Abu Dhabi, but we need to do some post-race research and analysis. We didn't seem to have any answers for it so some work to do for when we come here next time."
READ MORE: Piastri hopeful for strong finish in Abu Dhabi after 'better than expected' pace in Las Vegas GP
Asked if the car should be better in Abu Dhabi, Ricciardo replied: "Definitely. That should kind of hopefully reset itself. It's a more medium-downforce circuit.
"Optimistic coming into that weekend but for now it's about resting, recovering the next two days and get out to some warmth. Even if I had a good result tonight, I don't think you'd see me out clubbing. I think we are all pretty knackered and now eyes on next week."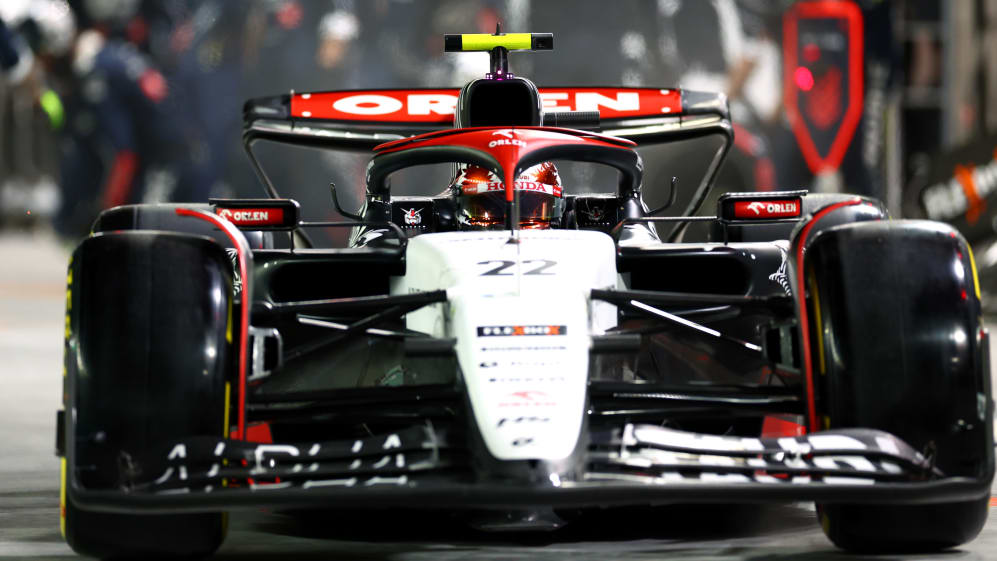 Yuki Tsunoda struggled just as much as Ricciardo and was running near the rear of the field when the cameras panned to the Japanese racer pulling over to the side of the road on the penultimate lap of the race.
Explaining why, Tsunoda said: "Either gearbox or engine but I don't know. I hope it's not engine. Super unlucky for the whole season and actually from last year. Hopefully, it's not."
HIGHLIGHTS: Enjoy the best action from a thrilling Las Vegas Grand Prix as Verstappen takes victory
Looking back at the rest of the race, Tsunoda said: "We gambled a little bit on the set-up into the race and actually from the qualifying as far as our car. It didn't work in the end, but actually we are happy that we challenged it.
"We knew the pace here was really, really poor, so something we had to do. I liked the challenge but it just didn't work in the end."