Ricciardo mid-race pace loss due to front-wing damage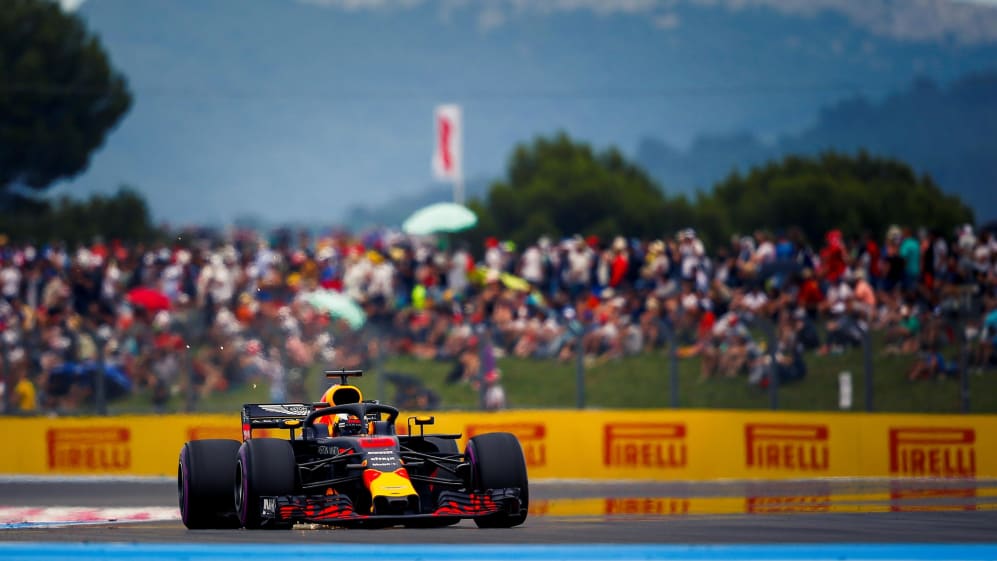 It's not often you see Daniel Ricciardo easily overtaken by a rival, but the Red Bull driver was unable to put up a fight for third place in France after his RB14 suffered front-wing damage. That ultimately left his car "wounded", and ensured the Australian missed out on a podium finish….
A chaotic first lap, where Sebastian Vettel and Valtteri Bottas collided, allowed Ricciardo to eventually jump up two places to third behind race leader Lewis Hamilton and team mate Max Verstappen.
However, when the Australian was called in for his only pit stop of the French Grand Prix on Lap 29, the Red Bull engineers discovered parts of his front wing had broken.
Ricciardo's pace severely suffered when he returned to the track, with Kimi Raikkonen able to pass with relative ease late on.
A dejected Ricciardo later revealed the extent to which the damaged front wing had put paid to his hopes of a podium finish at Paul Ricard.
"Yeah, it's disappointing I guess," he said. "We had a pretty good pace towards the end of that first stint, it seemed we were catching Max and pulling away from Kimi at the time.
"And then when I pitted, the boys said the front-left part of the wing was damaged. They think it happened about two laps before the pit stop – and I started to all of a sudden get quite a lot of understeer. I don't know if it was a failure or if we hit debris. But that broke.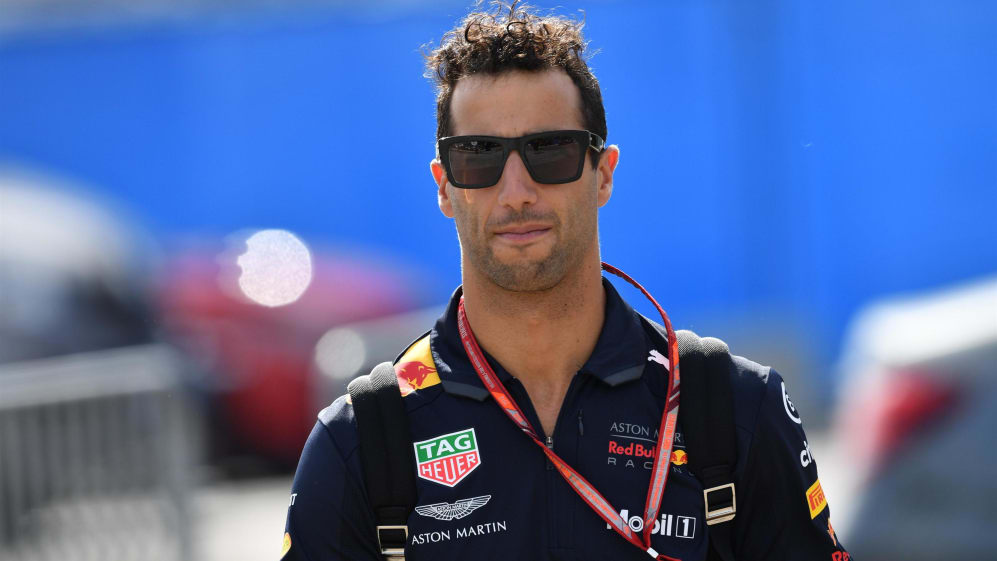 "Then, already on the soft tyre we were struggling when we left the pits. A few laps later the team said the right part broke. So both parts identically seemed to break. Whether it was failure or debris – I don't know yet.
"But it happened and we were slow. Obviously because of that we had a lot less downforce and understeering. With Kimi he was always going to catch us with that pace. The blue flags, that was really bad. We were a wounded car from just before the first pit stop."
Despite seeing Verstappen hold on for a well-deserved second place, Red Bull team boss Christian Horner was disappointed to see the mid-race damage ultimately cost his team an extra three points.
"It's just a shame with Daniel, that the front wing (was damaged) on about Lap 20 or something. The top two elements of the flap became disbonded – I think maybe some debris or something like that has hit it. It's frustrating. It would have been nice to have both of them on the podium."
Ricciardo may have left France without a top-three finish but he did move above Valtteri Bottas to third in the drivers' standings, trailing leader Lewis Hamilton by 49 points ahead of next week's Austrian Grand Prix.