Ricciardo perplexed as to why Renault pace plateaued in practice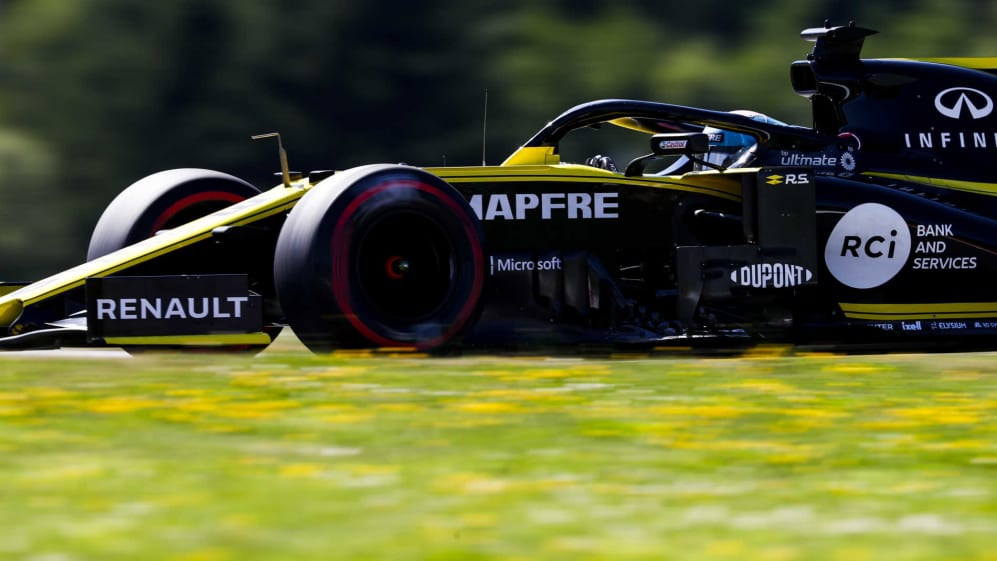 Renault were the surprise package of Friday practice – but it wasn't of the good variety. Nico Hulkenberg and Daniel Ricciardo felt they failed to improve the car from the first to the second session, ending up down in 16th and 17th.
Renault have been on an upward trajectory off late, but while they looked competitive in FP1, courtesy of Ricciardo going eighth quickest, 1.008s off the pace, they actually went slower in the stop-start second session by around half a second.
"We struggled more this afternoon," said Ricciardo. "We seemed to plateau. It got windier as well, you saw a lot of drivers had some errors. It didn't seem to help us out.
"We will try and figure it out, we have a bit of homework to do tonight. We have to look at P3 and then makes some improvements and then we will think about qualifying. For now we just need to get a better understanding.
"Both Nico and I are missing the same things with the car as far as what we need to go quicker. It is good as we both push in the same direction it helps the team find a better understanding and a better set up."
Hulkenberg was in the wars in first practice, running wide at Turn 9 and dicing with the yellow 'sausage' kerbs, which caused so many drivers problems, ripping off part of his front wing.
"We didn't find a good balance today," said Hulkenberg. "Obviously it's a short lap, not so many corners. But Spielberg has its own laws and rules. It's a tricky track, very technical. We struggled mainly with the balance and it was very hard to find a good rhythm and of course you do see that on the timesheet.
"We need to fix the car and find some speed and that's the main and the most important thing to me."