Ricciardo pleased by McLaren pace ahead of home race, despite DNF in Jeddah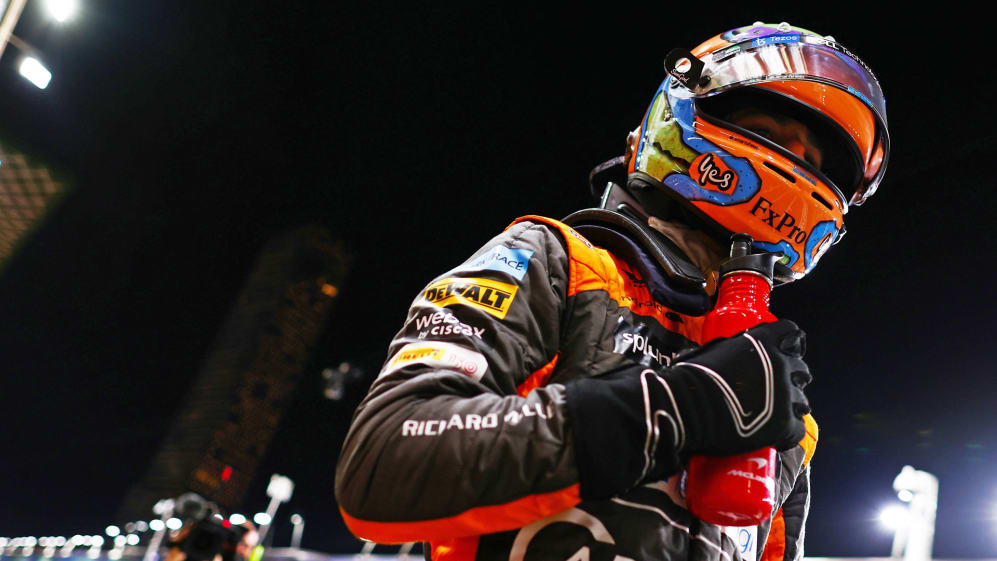 It was a matter of what could've been for Daniel Ricciardo at the Jeddah Corniche Circuit, after the McLaren driver was forced to retire early from the Saudi Arabian Grand Prix and lost a chance to score his first points of the season.
Ricciardo retired on lap 35 and watched team mate Lando Norris finish seventh to get McLaren's first points of 2022, to put them eighth in the constructors' standings. Ricciardo admitted he did not know what caused the issue and despite the disappointment, he was pleased with the team's progress.
READ MORE: Norris loses P6 by 0.1s at Jeddah, but praises improved showing from McLaren
"I lost drive. It could be a number of things, maybe driveshaft, if I was to guess," said Ricciardo. "I am not a mechanic so don't take my word for it. But yes, it was obvious that we could have had a double points [finish], which is pretty awesome from where we were a week ago."
"And it was looking alright, I think there is some positive to take from the weekend for sure. We still have a lot to go but certainly some progress, which is nice."
After a disappointing performance in the opening race of the season in Bahrain – which saw Ricciardo and team mate Lando Norris finish 14th and 15th respectively – the Australian shed some light on why he thought McLaren enjoyed a turn of pace at Jeddah.
"Maybe just the characteristics of this circuit certainly seemed to help us," said Ricciardo. "I think both of us, although we weren't setting the timesheet alight, we had just a bit more confidence with the car from FP1.
F1 NATION: Verstappen, Newey, Horner, Steiner and Norris review the Saudi Arabian GP
"It still might ebb and flow depending on some circuits we go to, but looking at Melbourne, the changes they've made, I think it's going to be quite flowing and hopefully that suits us – and I think though for the racing it's going to be good fun."
Next on the Formula 1 calendar is the Australian Grand Prix – and the Honey Badger is looking forward to going home.
"I'm excited to go home and compete there and for now we will just keep chipping away. We can't promise amazing results yet, but we are going to keep at it. I am sure some better things are on the horizon."