Ricciardo predicts 0.5s gap between top three teams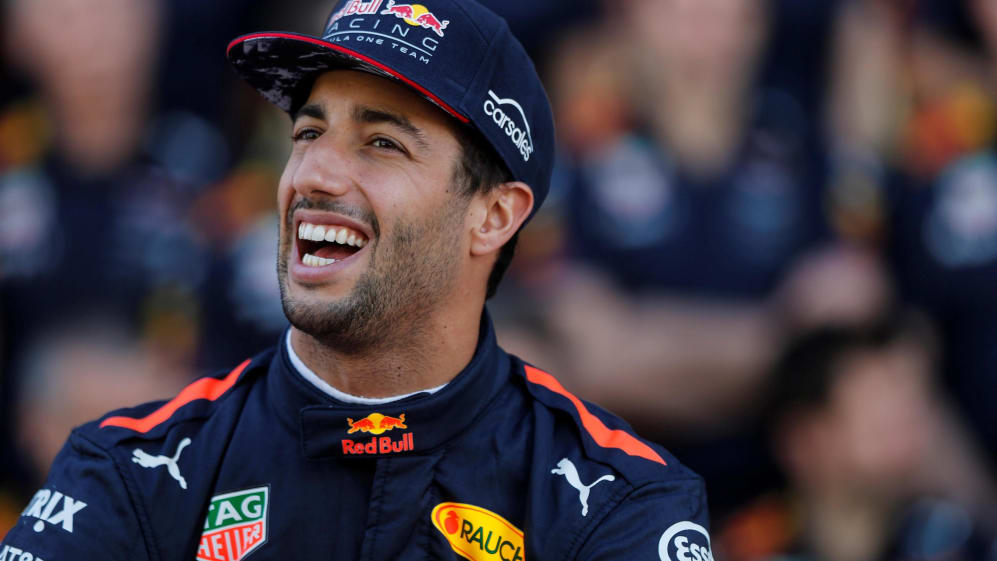 Mercedes Team Principal Toto Wolff has predicted a three-way title fight with Ferrari and Red Bull - and now Daniel Ricciardo reckons the leading trio could be split by as little as half a second at the season-opener...
Four-time world champions Mercedes remain the favourites for the title after a strong performance in winter testing, but Ferrari and Red Bull both showed favourably across one-lap speed and race pace, suggesting last year's top three teams will again be the standard setters this season.
While many believe Mercedes have something left in the tank ahead of this weekend's opening round in Australia, Ricciardo is still expecting a tight battle.
"If I'm just talking top three, I'd love to say we are all within half a second," said Ricciardo when asked by F1.com to quantify the gap to Mercedes and Ferrari.
"I think that's still being quite conservative but realistically, if it leaves six cars within half a second, it's looking alright. I'd like to think that's as big as the gap is going to be spread.
"I don't know where we stand with Ferrari. I think we are close. I couldn't tell you if we are a tenth quicker or they are.
"But Mercedes kept a bit under wraps at testing so I don't want to say we are out of it before it begins, but I think on real pace the Mercedes is still ahead of the Ferrari and Red Bull.
"I don't know if we are just behind them or just behind Ferrari."
Red Bull brought forward the production of their new car by around a week in a bid to help avoid a slow start that has characterised recent seasons.
Ricciardo believes that has played a key role in helping find problems early in testing and ahead of the season, while setting it up for a podium shot in Melbourne.
"We had got the filming day done, we got the car running and got it on track and then had a week before testing to get a few niggles out and yeah day one we did over 100 laps," said Ricciardo, who was speaking at an event hosted by Red Bull Racing's lubricant supplier, Mobil 1.
"I'd like to think that was the reason. The team was a bit more proactive this year and a bit less greedy going to the last minute.
"We are coming to Melbourne a lot more prepared than we have been in previous years. We have to use that to our advantage.
"If both cars can get strong points finishes this weekend, and by that I mean the podium, I think that will send out a strong statement to Mercedes and Ferrari."
Ricciardo has never finished on the podium on home soil, having been disqualified from second place in 2014 for fuel flow issues. If he makes it to the rostrum this weekend, it'll be a piece of history - and something no other Australian has done.