Ricciardo predicts fresh Red Bull deal by Belgium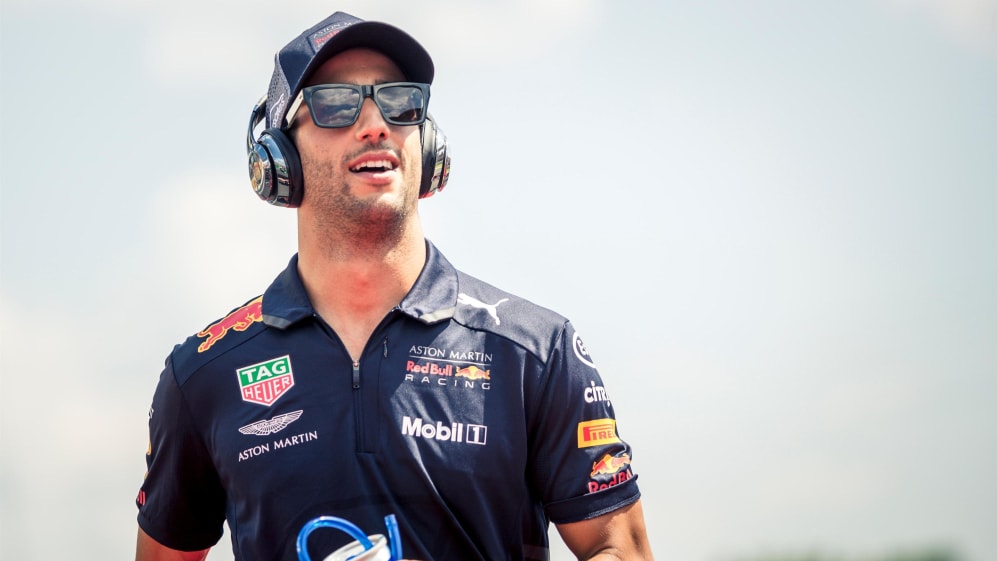 Who will Daniel Ricciardo race for in 2019? It's been a question that has dominated F1 paddock chatter throughout the opening half of this season. But according to the Honey Badger himself, it won't be long until we find out…
Ricciardo is one of F1's hot properties and only enhanced his reputation with stunning victories in China and Monaco this year. He was even marked out as an outside contender for the title. But since that Monte Carlo triumph, both his form and interest from rival teams have cooled.
That left staying at Red Bull, alongside Max Verstappen, as the best option, with talks about a renewal intensifying in the last few weeks. The Australian had hoped to have a deal signed and sealed before the summer break, but that hasn't happened.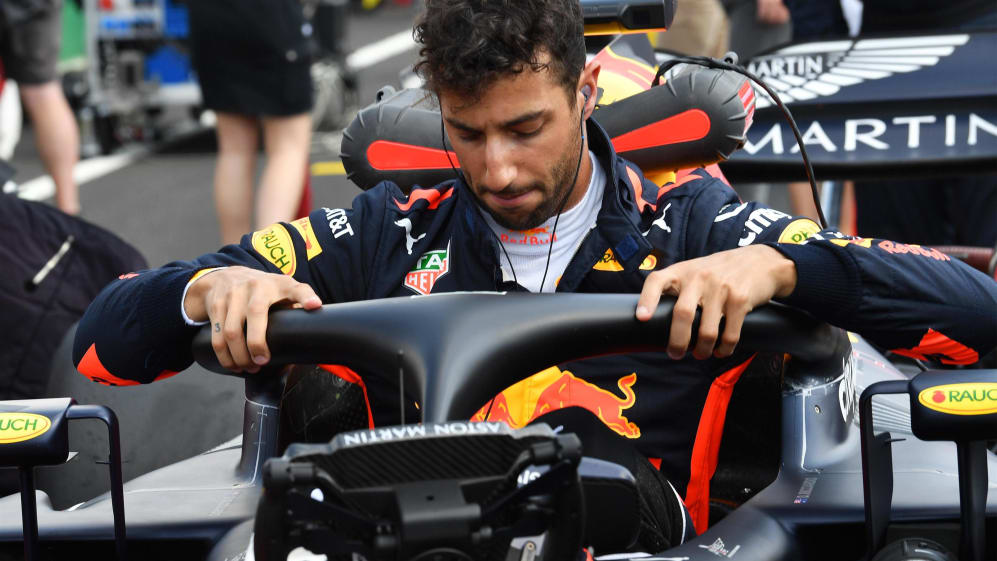 Ricciardo though doesn't seem worried. He reckons it will all be sorted before the Belgian Grand Prix, which kicks off the second half of the season.
"Did it look simple? I was just making it up so you guys would stop asking me," he said when asked if his contract renewal had proved to be more complicated than anticipated.
"It'll definitely be done by Spa so whether it gets announced over the break or at Spa….but it's just a little bit of fine-tuning.
"It's all good. You will hear something soon, I'm sure."
The duration of the deal remains unclear. If it's two years, that would mean the contract will expire at the same time as the likes of Lewis Hamilton, Sebastian Vettel and Verstappen. It would also extend his stay with Red Bull to seven seasons and make it 13 overall with the Red Bull family.
The swing of five races in six weekends was not so kind to Ricciardo. His tally of 34 points during that period was less than the 37 he managed to score in the previous two races combined.
The Australian has suffered woeful reliability. In Austria, he retired with an exhaust problem, as Verstappen went on to win. In Germany, his race was compromised after the team made tactical engine component changes in a bid to be penalty free in Hungary, but he retired from the race with power unit problems.
With that in mind, it's no surprise he couldn't wait to get away. "It will be a good time for the break," he said. "I need some time away from the car; I am growing frustrated with these problems. Probably healthy for me as well to have a bit of time off."