Ricciardo 'proud' of final year with Renault as team claim fifth in constructors' in season finale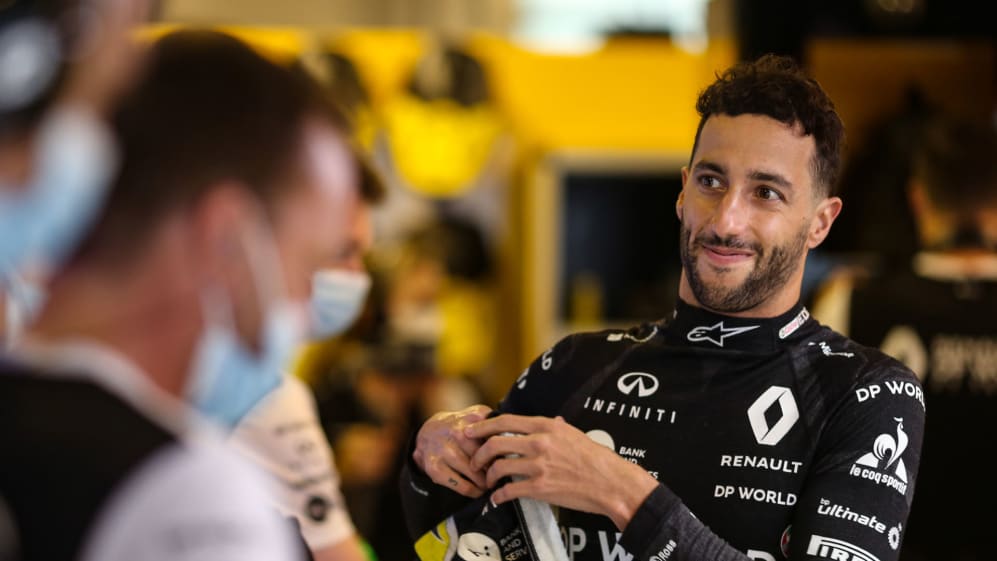 Daniel Ricciardo capped off a two-year stint with Renault with a strong drive to seventh place in the Abu Dhabi Grand Prix, even taking a final fastest lap bonus point of the year to sign off his time with the team he joined back in 2019 in style.
Key to his race at Yas Marina was a 39-lap first stint on the hard tyres – Ricciardo having started P11 after failing to make Q3 on Saturday – with the Australian's pace having been sufficient to see him fall just two places from fifth to his eventual P7 finishing position when he emerged from the pits – as he opted to stay out when the Safety Car was called on Lap 11, while many of his rivals pitted ahead of him.
READ MORE: Dominant Verstappen comfortably holds off Mercedes to seal victory in Abu Dhabi season finale
"It was really important, it set up the race," said Ricciardo of his opening stint. "Last night we weren't convinced on starting on a hard, but today we came around to the idea. Obviously it was the right call. I didn't know if the Safety Car was going to hurt or help us, but I was able to hold off the guys on the new tyre, settle into my rhythm and pull the gap. It was nice.
"I know I just get a point for fastest lap, it doesn't change the championship but I think, just the way to send off these two years at Renault, being the fastest till the very end, that was just a little sentimental value there."
Ricciardo and Ocon's P7 and P9 finishing positions in Abu Dhabi weren't enough to lift Renault higher than P5 in the constructors' standings, as a strong race from Ricciardo's future McLaren team saw them jump Racing Point for third in the standings. But in a year that saw him claim two podiums and fifth place in the drivers' standings – higher than he managed in his final year with Red Bull – the 31-year-old said that he'd enjoyed his final season as a Renault driver.
"This year was great," he said. "Last year had some highs but there weren't enough of them and we did feel that that last year was an underachievement so to turn it around this year, it was strong and we were proud.
MUST-SEE: Vettel serenades Ferrari with Italian song after final race with team
"We did obviously just miss out on fourth in constructors', but fifth in drivers', I'm really happy personally. It was a really strong year. I thank Renault, I thank Enstone for two years, but actually Viry [Renault's French power unit factory] for seven. I've been racing Renault engines since the hybrid era.
"This was an intense six months," added Ricciardo of the 2020 season. "I loved it, but it was intense. If you told me we had another race next weekend, I don't know if I'd be that excited so I'm really glad it's done now. I just want to lay on a couch for a week and not do anything."