Ricciardo – 'racing Hamilton to the front' will be fun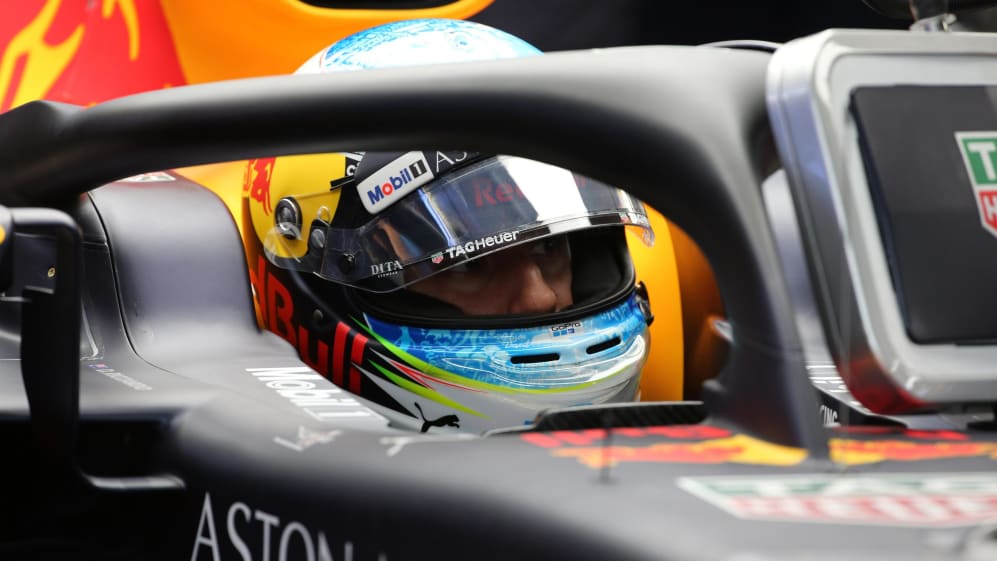 The start of Sunday's German Grand Prix is going to be an intriguing one, with two of the F1 field's frontrunners – Mercedes' Lewis Hamilton and Red Bull's Daniel Ricciardo – starting from, or towards the back of the pack. And Ricciardo, at least, is quite excited about it…
Red Bull gave Ricciardo some strategic power unit changes at the start of the weekend, accruing enough penalties to drop him to the back of the grid. Hence it was no surprise to see the Australian sit out Q2 and qualify 15th.
"Yeah, I had time to digest the penalty, of course, and prepare for it, so I'm now just thinking of the excitement I'll have starting from the back," he said afterwards. "I'd rather start at the front, but there's still some fun to be had for sure."
And Ricciardo could yet be joined at the back of the grid by Hamilton. The reigning champion was left languishing in 14th after hydraulic issues hit his Mercedes in Q1, and should that lead to power unit or gearbox changes, he too could pick up penalties.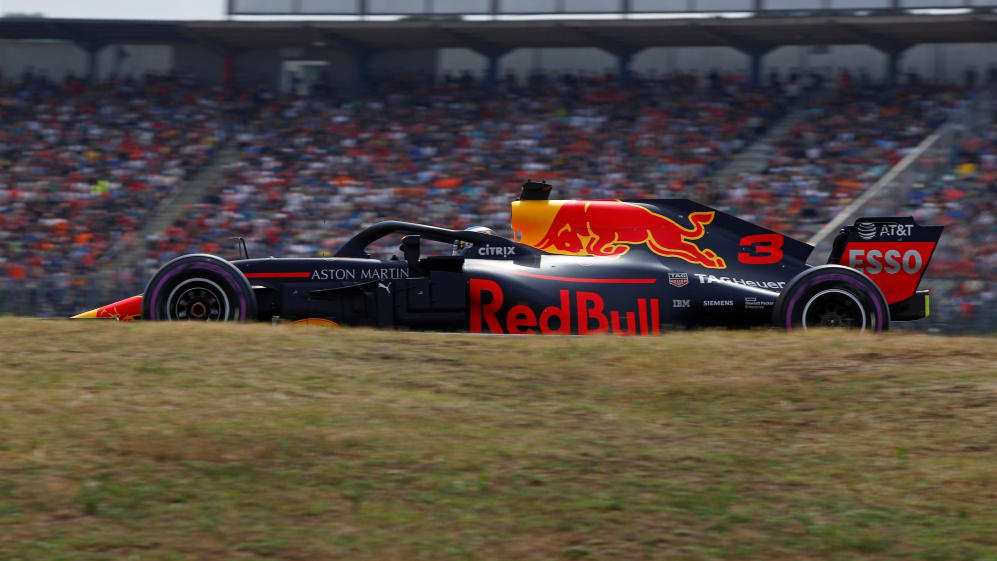 "It looks like Lewis and myself will start at the back so it will be fun," said Ricciardo. "See who gets through to the front quickest!"
Red Bull's pace had been stronger than many had expected earlier in the weekend, but they ultimately couldn't live with Ferrari and Mercedes in qualifying – Ricciardo's team mate Max Verstappen was fourth, over half a second down on Sebastian Vettel's pole time.
Nevertheless, Ricciardo was hopeful that Sunday could see the margins much closer in terms of race pace, adding: "The long runs on Friday looked pretty good, but we'll see."
Ricciardo has won twice this season – in China and Monaco – to put himself fourth in the driver standings. A repeat in Germany might be unlikely, but it's going to be fascinating to see just how close he can come to a podium.