Ricciardo: Red Bull can be a threat in Bahrain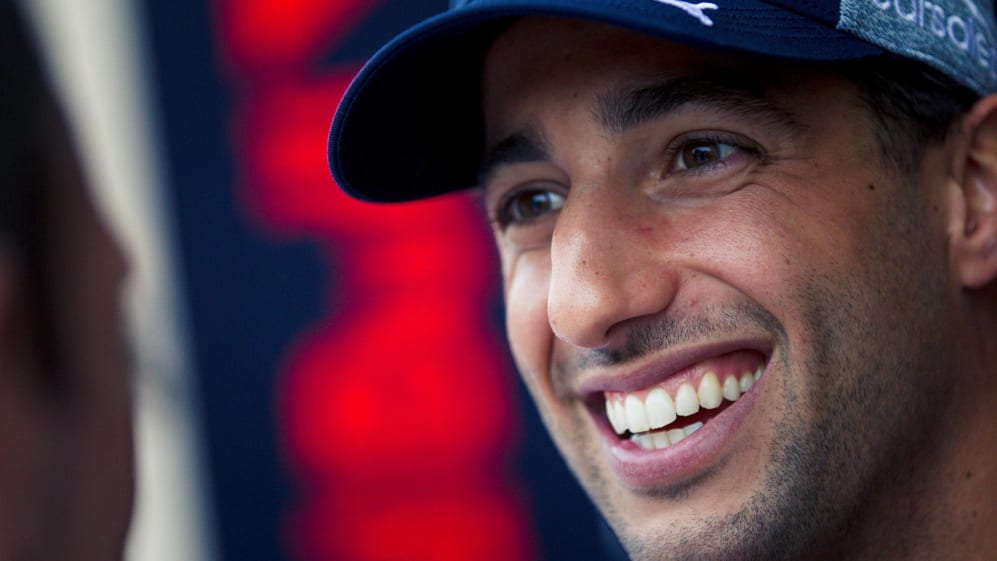 Red Bull didn't have a car in the top three in either qualifying or the race in Australia, but Daniel Ricciardo reckons he's seen enough to think they can challenge Mercedes and Ferrari in Bahrain...
A grid penalty for failing to slow enough under red flags left Ricciardo starting from eighth on the grid in Melbourne, and he could only recover to fourth place behind Kimi Raikkonen's Ferrari.
But having put pressure on the Finn, Ricciardo dropped back before launching another attack late on and then set the fastest lap of the race. It was that pace that has left Ricciardo believing Red Bull's true race pace is "very good".
"Even that [the fastest lap] was after 20 odd laps," Ricciardo added. "I was pushing behind Kimi hoping he'd make a mistake, so I wasn't nursing the tyres. A few laps towards the end I did two easier laps just to create some space, and then I pushed that lap.
"I knew I could go quicker but I didn't think it was that much quicker. In clear air we were actually very, very strong. Even with the Haas, my engineer said 'how much quicker could you go?' [if not behind them] and I said 'maybe three tenths if they went into the pits'. I was a second quicker the lap they pitted. So we had a lot more in the bag.
"If we have the same car on Sunday [in Bahrain] that we had in Melbourne on Sunday then I think we will be very close. It is a different track, whatever, but if those circumstances are the same then we will be very close."
Ricciardo's confidence comes from Red Bull's race pace, but he admits the team has work to do when it comes to qualifying as they still "don't really know" why they are lagging behind Mercedes and Ferrari in that area.
"Saturday [it is] probably more from the engine," said Ricciardo of the deficit. "I don't think we are going to have what Mercedes or Ferrari have in qualifying. You use everything, but their everything seems to be a bit more than our everything. In the race we are just a bit easier on the tyres, but I am not really sure why that was different.
"So qualifying we need to find something, we don't want to say it is just the engine, we want to find more with the car, but the car didn't feel too bad in qualifying. We ran out of front wing. Ideally we would have had more front end in the car, but otherwise there probably was not too much more we would have changed."
Reigning world champion Lewis Hamilton picked Red Bull out as a threat in Australia, but they failed to make the podium. As a result, Hamilton was cautious about his expectations of them this weekend.
"Red Bull started stronger this year?" Hamilton said. "I don't know, I think they were talking themselves up quite a lot going into the first race and then didn't show up as we thought they would, so it will be interesting to see how they do this weekend."
Ricciardo was the best-placed Red Bull in Bahrain last year, finishing fifth and 39 seconds adrift of race winner Sebastian Vettel.