Ricciardo: Red Bull podium possible after splitting Ferraris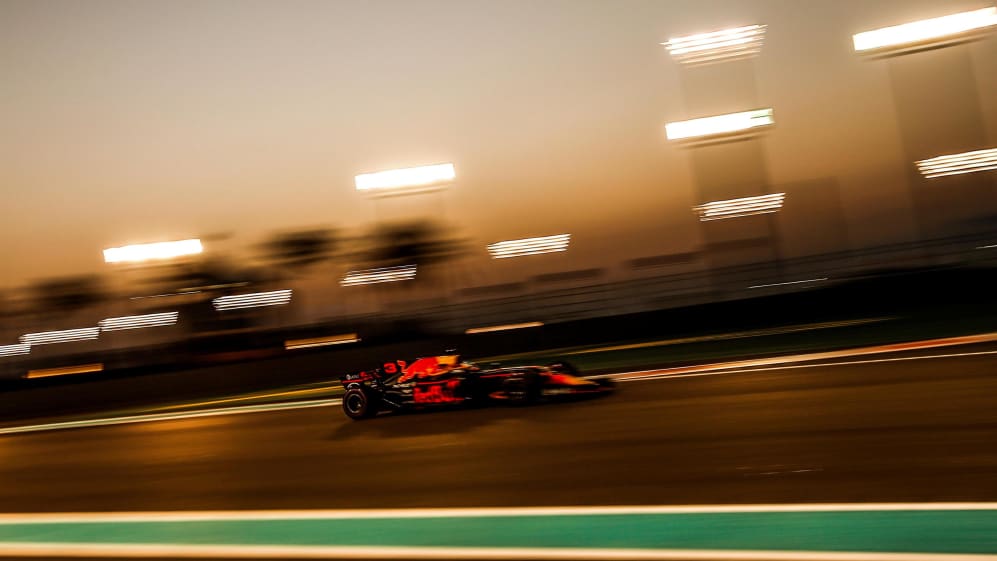 Daniel Ricciardo believes Red Bull have a real chance of finishing on the Abu Dhabi podium on Sunday after his last-gasp qualifying effort put him fourth on the grid between the two Ferraris.
After his first Q3 run Ricciardo had been trailing not only the scarlet cars of Sebastian Vettela and Kimi Raikkonen, but also that of team mate Max Verstappen. However, an epic late lap vaulted him from P6 to P4.​
"We felt Q3 run one was pretty bad luck and I felt like we understood why," explained the Australian. "We put a good one together in the last run, jumped the Ferrari and the second row is close enough to fight tomorrow."
Asked if there was now a genuine chance of a podium at Yas Marina, Ricciardo insisted there was certainly an opportunity. If he does it, it will be his 10th top-three finish of the year and will almost certainly secure him fourth place in 2017's final driver standings.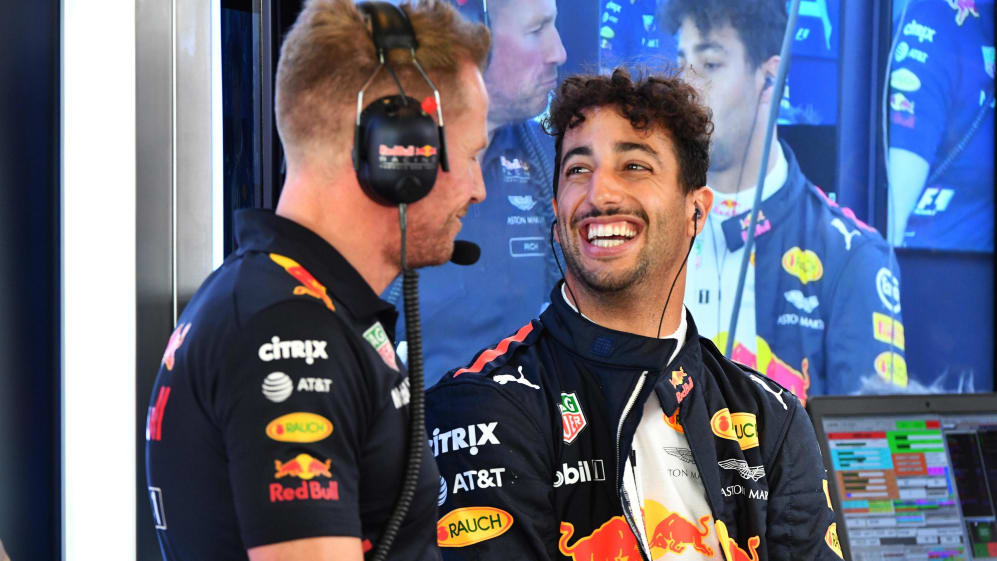 "We're close and all I need is a good start and then we're there," he said. "We'll see when the race settles how we are. We were still a few tenths off Mercedes and Ferrari yesterday, but a few changes overnight and I think the car will come to us."
"So yeah, we'll see. It hasn't been to my standards or wants and hasn't been the perfect year of Saturdays with qualifying, so it was nice to finish the year with a good lap."
By contrast, Verstappen was far from happy with his session, as the Dutchman struggled to find a good set-up on his RB13, continuing the pattern of his Abu Dhabi weekend to date.
"I did the best I could with the car," he said. "Sometimes you have to accept that you are not fast enough, learn from it, come back and try harder next time. I'll do my best so let's see what we can achieve from P6."