Ricciardo: Red Bull starting to come alive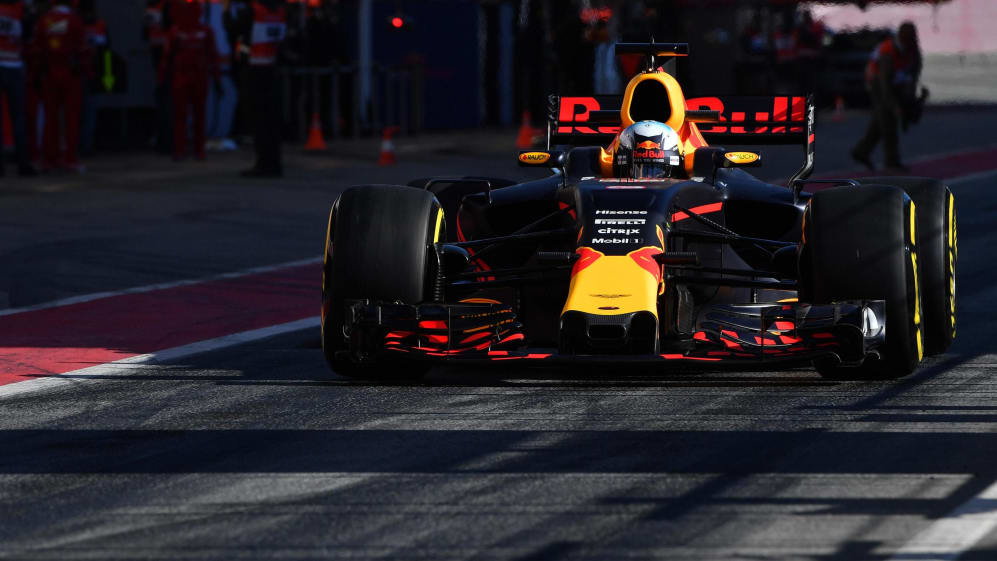 Daniel Ricciardo says Red Bull are starting to ramp up their performance during pre-season testing - but played down suggestions that the team are hiding a significant chunk of time up their sleeves.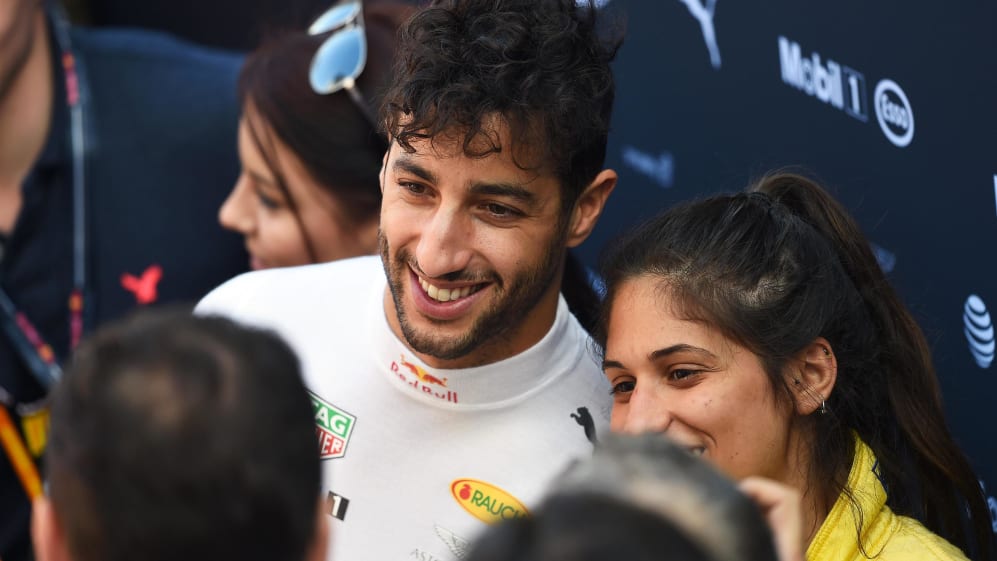 We definitely feel we can still get more out of the car, [but] we're not holding two seconds in our pocket...
Ricciardo finished second on the timesheet as the final pre-season test got underway at Barcelona on Tuesday, taking Red Bull below the 1m 20s barrier for the first time this winter in the process.
But while the Australian professed himself pleased with progress after the teething problems Red Bull experienced last week, he said the team hadn't found as much performance as they expected – particularly on the ultrasoft tyre.
"We were able to do some more targeted performance runs today," he said. "I think ultimately my best time was on the ultrasoft, but it was not much quicker than the soft actually. I think we learned something from that, but we expected that to be quicker straight out of the box.
"I think generally we were happy with what we got this morning in terms of where we were last week.
"I feel like the car is starting to come alive more."
Asked about Mercedes chief Toto Wolff's assertion on Formula1.com that Red Bull are holding back, Ricciardo said: "At the moment there's no big secret or anything – we're not holding two seconds in our pocket.
"We definitely feel we can still get more out of the car - but I think probably everyone can.
"Hopefully not Williams – hopefully that was their best today – but I think Ferrari and Mercedes obviously can still get more out of theirs.
"Once that all happens we'll see, but it's looking alright. It's now my third day in the car and I'd say from day one to day two and then from day two to day three I'm getting more happy with it."
With Felipe Massa becoming the fourth different driver in five days of testing to top the timesheet on Tuesday, Ricciardo said all indications point to a highly competitive and unpredictable start to the season in Australia.
"Ferrari certainly look quick and I'm sure Mercedes will still be very quick," he added. "Even though Williams didn't run much last week, I actually thought they looked quite good as well, and today they showed that.
"It's going to be interesting. Melbourne will be a nice little story."