Ricciardo relieved to avoid another 'painful home race' as he delivers P6 in front of Aussie fans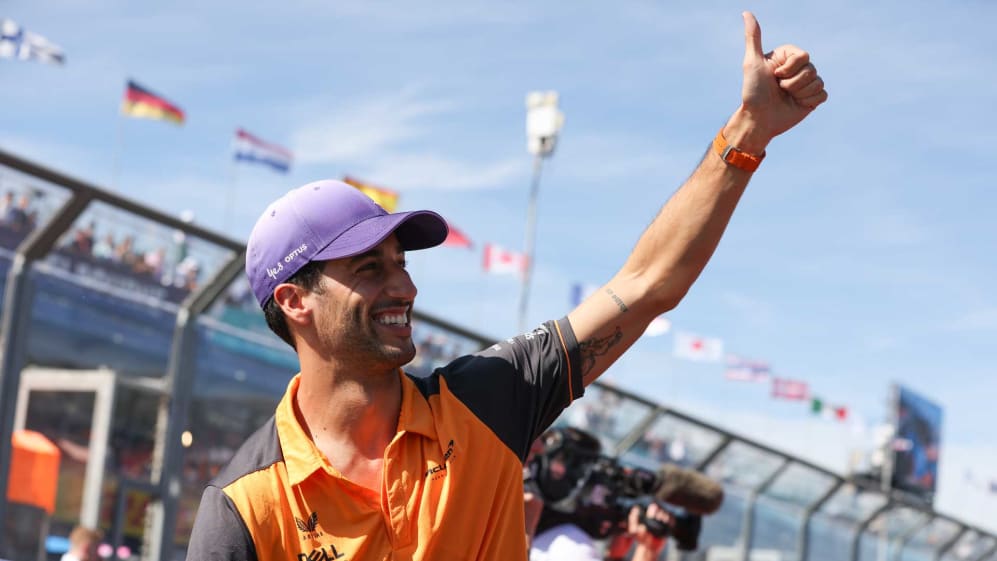 Daniel Ricciardo was relieved to score his first points of the season and, moreover, accomplish that in front of his home fans at Albert Park given a rocky start to the season for McLaren.
Having missed the Official Pre-Season Test with Covid-19, Ricciardo finished 14th in Bahrain and retired in Saudi Arabia. At Melbourne, the Australian enjoyed a P6 finish from P7 on the grid – conceding that some of his home fans might have been expecting another "painful" display…
READ MORE:McLaren happy with double-points finish – but Norris warns repeats will be tough
"All weekend it's just been a step in the right direction," said Ricciardo. "A few weeks ago in Bahrain, many home fans were thinking, 'oh no, this is maybe going to be a painful home race for Daniel', but it was really nice to have such a quick turnaround.
"The team certainly found a bit in the last few weeks and that's been really nice and encouraging, so steps, big steps in the right direction. We will keep at it, keep chipping away. As always, still things to improve."
However, Ricciardo – who pitted from P4 on Lap 21, emerging in a battle with Lance Stroll and Alex Albon (above) and worked his way back up to P6 on hard compounds – said there was still work to do.
"I'm happy with the progress and, as a team result, I think we executed everything we could. I think the first part of the race was positive, but there is still a bit to work on. Probably in that second stint I lost a little bit of pace on the hard tyre.
READ MORE: Alonso 'spechless' after weekend unravels to leave him last in Melbourne
"It came back to me a little bit – but we still have a bit of understanding to do. I'll keep working at it but generally, as a whole, the weekend's been smooth. I'm happy to walk away with my first points of the year at home, which is also nice for the all the fans who came out here, so I'm feeling pretty content.
"We leave Melbourne in good spirits, which feels nice as it's probably been four years since I left here in good spirits."
With their first double-points finish of the season, McLaren head to Imola fourth in the standings on 24 points – just two ahead of nearest rivals Alpine.