McLaren happy with double-points finish – but Norris warns repeats will be tough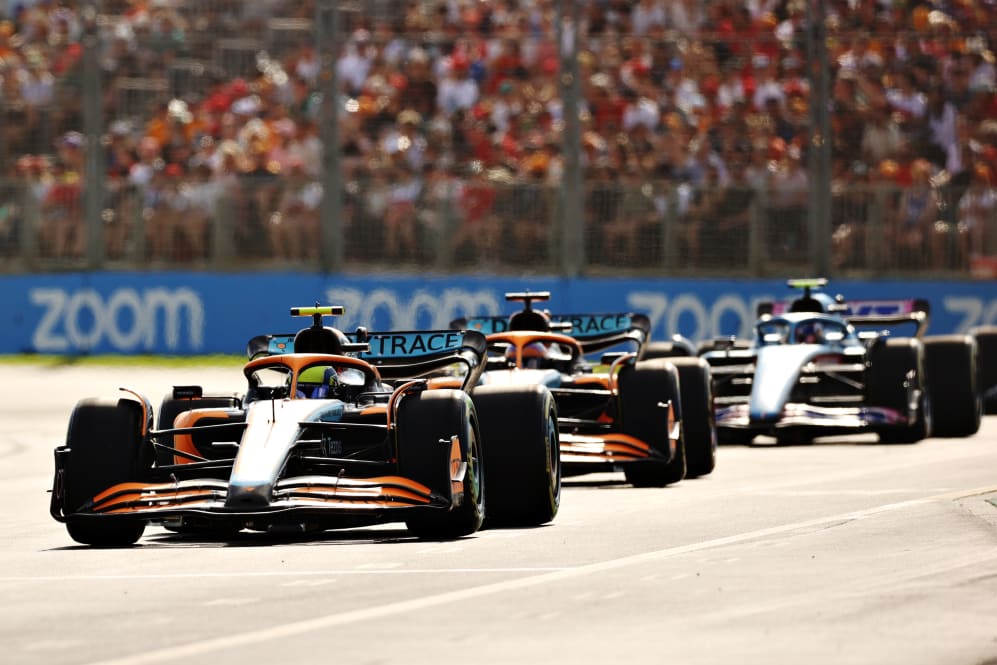 Having scored just six points from the season's opening two rounds, McLaren came away from Melbourne with a further 18, after both their drivers finished in the top 10. Maintaining such results could be tough, however, according to Lando Norris.
Norris qualified a spectacular fourth in Albert Park and though he couldn't quite maintain that position in the race, being forced to give best to the two Mercedes, the Briton was pleased to come home fifth at the flag, one place ahead of home hero team mate Daniel Ricciardo.
FACTS AND STATS: Leclerc takes first Ferrari grand slam since 2010
"A bit of a shame we lost both positions at the start – we had a bit too much wheelspin," Norris commented. "But even after, I think [Mercedes'] pace was much stronger than ours anyway, so whether or not we were ahead after the first few corners and the first few laps, I think they had a much stronger race car than we did today.
"But yeah, a lot of positive things. I think realistically we were a bit better then where we looked. We had a couple of issues here and there which we had to manage, so I think we should have been a little bit higher up on track in terms of position, but the main thing is we had two cars in the points.
"We're very happy with that as a team – good motivation for everyone, very rewarding for everyone. So we're satisfied, we're happy with that. We just need to try and continue that next time."
But doing that will not be easy, Norris stressed, pointing out that McLaren's form remains very much track-dependant, with little on the team's MCL36 having changed since Round 1 in Bahrain.
HIGHLIGHTS: Watch the action from a thrilling 2022 Australian Grand Prix
"Bahrain was very tough and that I guess that set our expectations very low. We've come to some tracks which have suited us more and more and therefore we've been able to fight for higher and higher places. The car's pretty much exactly the same as Bahrain, with not many things different, so we have a lot of things to work on if we want to be here more often.
"I don't expect we're going to be here that often. There's a few tracks that will favour us and will give us these results, but not many, so we have a lot of work to do and we'll continue to do that, but we just have to be happy with this weekend and take it all in for the minute."