Ricciardo says he needed a 'magic wand' to avoid Q1 exit as he aims to 'put on a show' from P16 in Turkey
Daniel Ricciardo may have qualified a disappointing 16th in Turkey. But the Australian maintained that he would do everything to charge up the field – while team mate Lando Norris had mixed feelings over his P8 result on Saturday.
While Q1 began on a damp track, conditions quickly improved and the circuit began to provide grip for the drivers at an almost exponential rate. But Ricciardo set his flying effort earlier than his rivals – and was thus eclipsed by those who took advantage of the added grip – to qualify 16th (though he will be promoted one place as Carlos Sainz has an engine penalty).
READ MORE: Leclerc relieved to qualify fourth in 'scary' session as Sainz rues 'missed opportunity' to join team mate in Q3
"I think everybody was still improving and yes, if you had a magic wand, you'd probably want to be the last one to cross the line and there's going to be probably some free time there, so we couldn't plan any of that," he said. "It was yellow flags often into Turn 1 [so] that your lap would get aborted, and then you're out of sync, so just the nature in these kind of changing conditions, but we didn't get on top of it today. No big, sad story here," he said.
But a P15 start for the Australian means that he could put on a show on Sunday, charging his way up the field and showing off that overtaking prowess which made his name.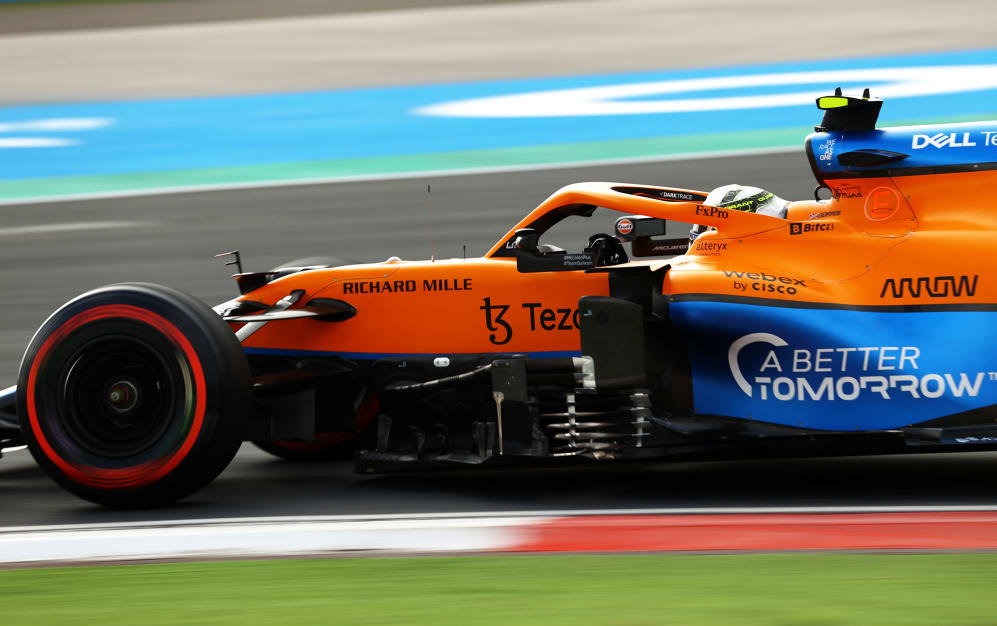 "We have every option available now so I guess that will [create] some excitement talking about that and trying to plan a comeback tomorrow," he said. "I don't know if it's going to be easy to overtake or not. I mean no track's easy, but I think it's possible. I'll try to put on an attack tomorrow, put on a charge. There's a few companions with me towards the back and hopefully we can put on a show and charge through," he concluded.
As for team mate Norris, eighth in qualifying but seventh on the grid as Lewis Hamilton also receives an engine penalty, the Briton called it a "shame" that he couldn't match the Alpine of Fernando Alonso, the Red Bull of Sergio Perez, or the Ferrari of Charles Leclerc ahead of him.
HIGHLIGHTS: Relive the action as Hamilton goes fastest in Turkish GP qualifying
"I wouldn't say we're happy just because it's P8," said Norris. "I think it's really the best we could have done. The car's not easy to drive and even if I did a good lap, you know, I was half a second off Fernando – maybe two-tenths off Perez, if I did a perfect lap, I could have got him. Half a second off Fernando, [who] was two places ahead, so we just didn't have the pace today which is a bit of a shame."
McLaren are 17.5 points ahead of rivals Ferrari in the fight for third in the constructors' championship – with the Scuderia's Leclerc starting a stellar third for Sunday's Turkish Grand Prix.