Ricciardo to join Hulkenberg at Renault for 2019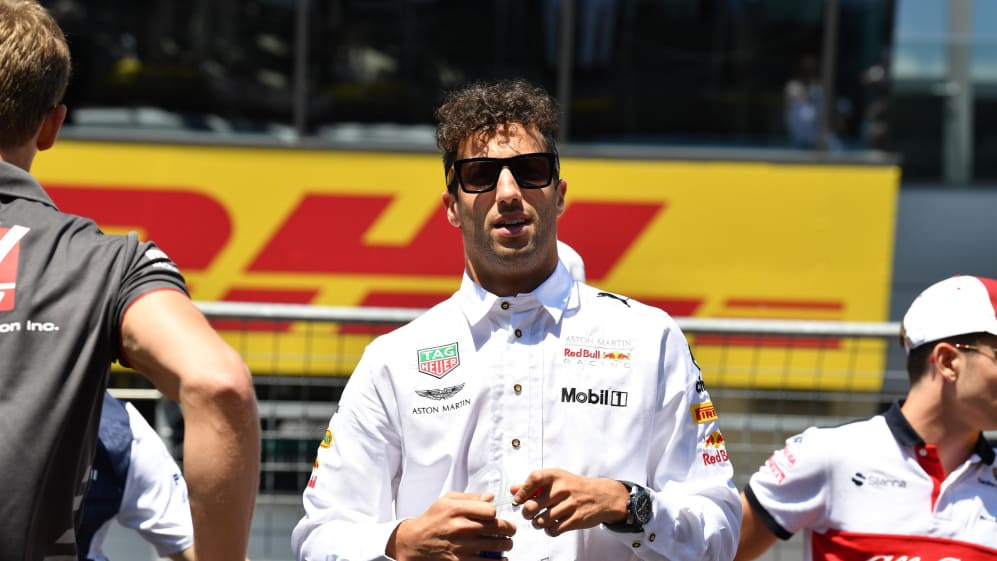 When Renault confirmed their decision to step up their F1 involvement from engine suppliers to works team from 2016, they did so with the intention of having a package capable of winning the title.
Renault Sport Racing President Jerome Stoll says the recruitment of Ricciardo, a seven-time race winner, on a two-year deal is a step towards that. "Renault decided to come back to Formula 1 to fight for world championships," he stated. "Signing Daniel Ricciardo is a unique opportunity for the Groupe Renault towards this objective that could not be missed."
Ricciardo said over the winter that he wasn't in a rush to make a decision on his future, given the next deal he made would cover the peak years of his career.
Speaking after Renault's announcement, which swiftly followed Red Bull's news, Ricciardo said: "It was probably one of the most difficult decisions to take in my career so far. But I thought that it was time for me to take on a fresh and new challenge.
"I realise that there is a lot ahead in order to allow Renault to reach their target of competing at the highest level but I have been impressed by their progression in only two years, and I know that each time Renault has been in the sport they eventually won. I hope to be able to help them in this journey and contribute on and off track."
Renault Managing Director Cyril Abiteboul added: "Daniel's signing underscores our determination to accelerate our progress towards the forefront of the sport.
"It is also a recognition of the work accomplished over the past two and a half seasons. Daniel's undoubted talent and charisma are a huge bonus and statement for the team.
"We will have to repay his faith in us by delivering the best car possible. We welcome him to our growing team in 2019 with a great deal of pride, but also humility."
Ricciardo, a two-time winner this season, is currently fifth in the drivers' standings, 95 points adrift of championship leader Lewis Hamilton. Renault are fourth in the constructors' championship, 263 behind leaders Mercedes, with a current best finish of fifth.
The news means Carlos Sainz is currently without a seat for 2019, while Red Bull need to find a partner for Max Verstappen.
Lawrence Barretto [Senior Writer, F1.com] says…
For Ricciardo, the move is something of a risk as Renault are not currently in a position to fight for victories or the world championship and that is unlikely to change by next year.
But they are moving in the right direction. Since returning as a works team in 2016, the Enstone-based squad have made gains each year and are battling to be the fourth-best constructor.
The power unit is making progress, the restructured staff are gelling and the chassis is improving. Critically, they have the resources to keep pushing and will give him their backing.
It may take a year or two and it will be a massive challenge, but this could be the type of project that defines Ricciardo's career - and for all the right reasons.