Feature F1 Unlocked
Ricciardo's return and four teams eyeing victory – What To Watch For in the US Grand Prix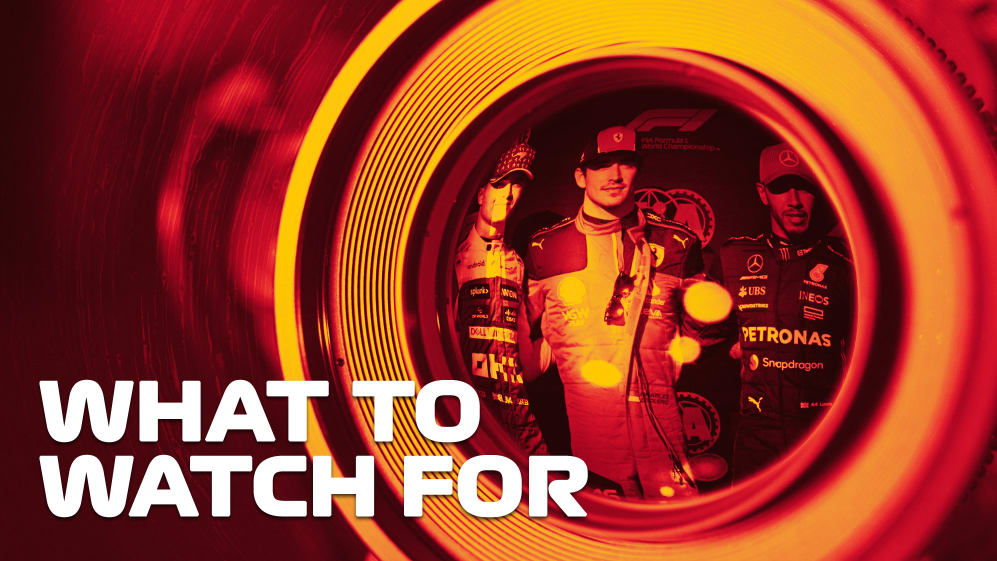 From multiple teams in the fight for podiums to Aston Martin's drivers facing a tough afternoon; and from Max Verstappen giving himself extra work to do to more track limits issues, Chris Medland highlights five key areas to look out for on race day at the Circuit of The Americas…
1. A Hamilton win chance with four teams in the hunt
One thing the Sprint weekend format demands is a fast start from teams who want to be successful, with a good baseline set-up needed in FP1 to be comfortable with their cars by Friday's qualifying session.
READ MORE: Leclerc remains hopeful for Ferrari victory in United States GP despite losing out to Hamilton in Sprint
That might have played a part in the competitive nature of the weekend we've seen so far, with 0.101s covering four different teams in the first four positions in the Sprint Shootout.
It was very similar in Friday's session too, with the same four teams – Red Bull, Ferrari, McLaren and Mercedes – all in close proximity before track limits cost Max Verstappen.
But it means there are a number of drivers who have their eye on a big result in the main race with the potential to pick up a podium at least and perhaps even a victory.
For Charles Leclerc and Lewis Hamilton it is the chance of a first win in well over a year – and Hamilton was Verstappen's closest rival on Saturday – but Lando Norris is seeking the first win of his career after finishing on the podium at each of the past three races, and was singled out by Christian Horner as particularly competitive, so there's plenty at stake for all.
2. Verstappen with a 'fun' day ahead
The idea of a different winner on Sunday is partly driven by the fact Verstappen will start from sixth place – and Red Bull have not shown their biggest performance advantage in the running seen so far.
On the second point it must be caveated that the only long running came in the Sprint and Verstappen started from pole and so had clear air, but in Friday's qualifying session his lap time that was deleted was only 0.005s quicker than Leclerc's effort, and there was every chance by exceeding track limits he found that much so would have been behind the Ferrari regardless.
READ MORE: Verstappen hopes Red Bull's pace will be 'even better' for United States GP as he takes 'straightforward' Sprint win
Conceding it was just his own error that cost him that lap time, Verstappen has a positive outlook on what it means for his race.
"It's fine margins, honestly," he said. "I didn't even understeer, I just tried to really maximize the corner and I misjudged it by a little bit. It's very fine margins when you are pushing to the limit. Of course it's a bit unfortunate but it makes the Sunday also a bit more fun…"
He's right both for himself and for us watching, as he's going to have to battle past five quick cars if he wants to win this one.
3. Aston Martin in trouble
After an amazing start to the season, Aston Martin's form has slowly tailed off – but there have still been regular points on offer for Fernando Alonso.
The Spaniard has only failed to score once all season – in Singapore – and was a very solid sixth in Qatar. But he broke a streak this weekend with his first Q1 exit of the season on Friday, dropping out in 17th place and admitting it was simply down to a lack of pace, perhaps caused by Aston Martin not being on top of their upgraded car yet.
WATCH: 'So far the weekend has been one to forget' – Fernando Alonso
That's the risk teams take bringing updates to a Sprint weekend, but at the start of a triple header there is value to running new parts here – plus Aston Martin were showing how keen they were to turn their form around.
Instead it has left both drivers – with Lance Stroll 19th – facing a hugely tough task to pick up any points in Austin. If they manage to do so then it will be fun to watch their fightback through the field, but it could also be particularly significant in terms of showing improved competitiveness over a race distance thanks to their new car developments.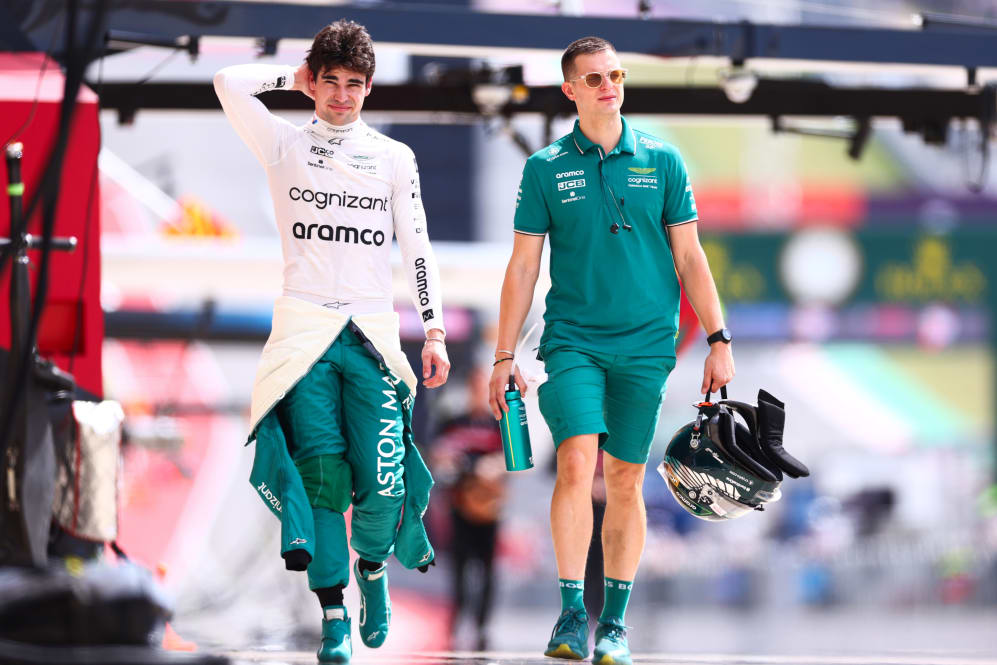 4. Ricciardo and Haas with learning to do
Daniel Ricciardo returned to competitive action for the first time in two months and delivered a strong performance on Saturday, just missing out on the top 10 in both the Sprint Shootout and the Sprint itself.
But if there was one point of concern for Ricciardo, it wasn't the broken hand he has been recovering from but the lack of race fitness given the year he's had. The Australian has only completed two Grands Prix in 2023 and the last time he started a race was in July, so he admits it could be that he's sweating more than the rest of the grid by the end of Sunday's action.
He was also feeling slightly rusty in the Sprint as he felt he didn't read the race to the best of his potential, but felt he improved as the laps ticked by and expects it to become more comfortable across the Grand Prix as he continues to learn.
WATCH: 'Plenty to dissect' for Ricciardo after racing return in COTA Sprint
And he won't be the only one learning, as Haas look to get more data from their heavily upgraded car across a race distance. So far this weekend they've had some flashes of strong pace but then had an uncompetitive Saturday, with Team Principal Guenther Steiner saying: "At the moment, we have to find more as the upgrade's not done what we expected."
Sunday provides plenty more opportunities to understand the new car, even if they are limited in terms of anything they can change overnight, but Haas will be hoping it shows signs of potential after the weekend they've had so far.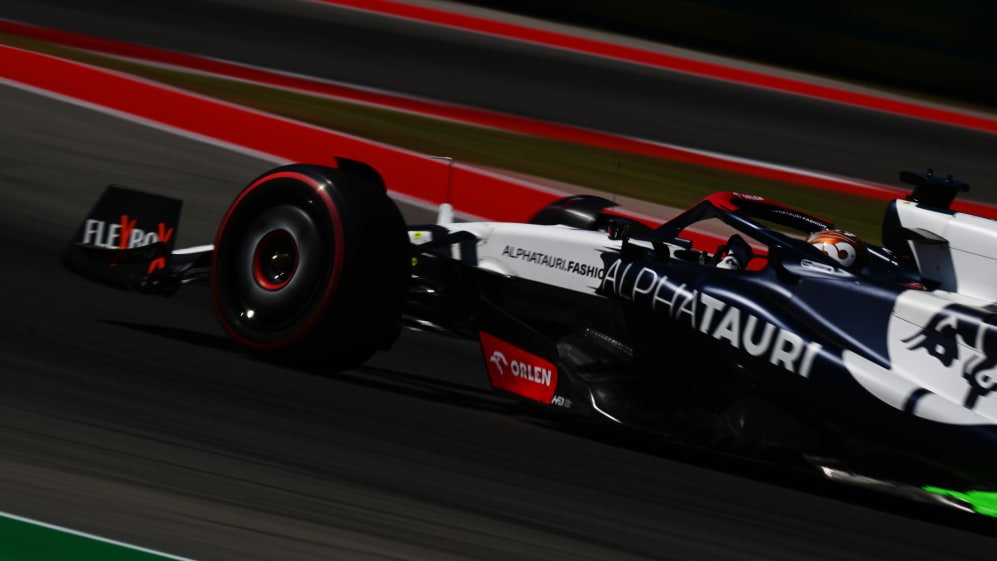 5. Track limits in play again
Fresh from the multiple track limit penalties that were handed out across the Qatar Grand Prix race weekend, there have been more incidents already in Austin.
Eight lap times were deleted in qualifying and a further 18 across Saturday, with Turn 9, Turn 12 and the final two corners – Turn 19 and Turn 20 – the main areas that drivers were running wide.
Three of those corners have been adapted since Friday with the white line widened on the exit of Turns 9, 12 and 19 to help give the the drivers a little bit more margin, but in a race situation there can be other factors that lead to limits being exceeded if following another car closely or pushing to try and hold onto a position.
HIGHLIGHTS: Catch the action from the Sprint in Austin as Verstappen takes victory
To read on, sign up to F1 Unlocked for free
You'll unlock this article and get access to:
Live leaderboard data
Epic experiences and rewards
Money-can't-buy competitions