Report
ROAD TO F1: Smolyar stripped of first F3 win after stewards penalise him for weaving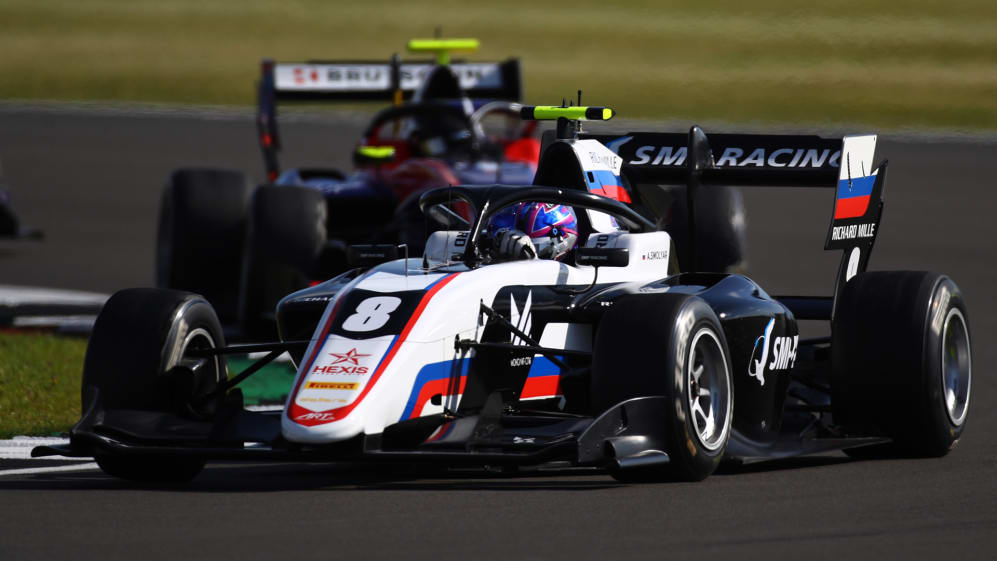 Alex Smolyar won Race 2 of the Silverstone FIA Formula 3 round with lights-to-flag lead – before a post-race penalty dropped him down to P6, with David Beckmann therefore taking victory.
Championship contender Beckmann finished 0.740 off reverse-grid polesitter Smolyar, who was told by his team to stop weaving down the straights in the closing laps, but race control didn't deem the offence severe enough for a reprimand, or even for a black and white flag during the race.
But afterwards, stewards issued a statement that read: "Car 8 made abnormal changes of direction between Turns 14 & 15." As a result, a five-second penalty was added to his race tally and demoted Smolyar to sixth, with Clement Novalak being promoted up to P2 and Alex Peroni making the podium.
It was a difficult morning for the championship leader, as Oscar Piastri was forced to retire for the first time in F3, pulling up into the pits with mechanical issues.
Logan Sargeant closed the gap between himself and his Australian team mate at the top of the drivers' championship to just 17 points, finishing fifth after Smolyar's penalty was applied.
Meanwhile, Red Bull junior Lawson's own title bid gained more momentum, as the Race 1 winner rose from 10th to sixth.
For full results and more news, visit the official F3 website.