Report
ROAD TO F1: Ferrari junior Shwartzman takes second career F2 victory in Hungary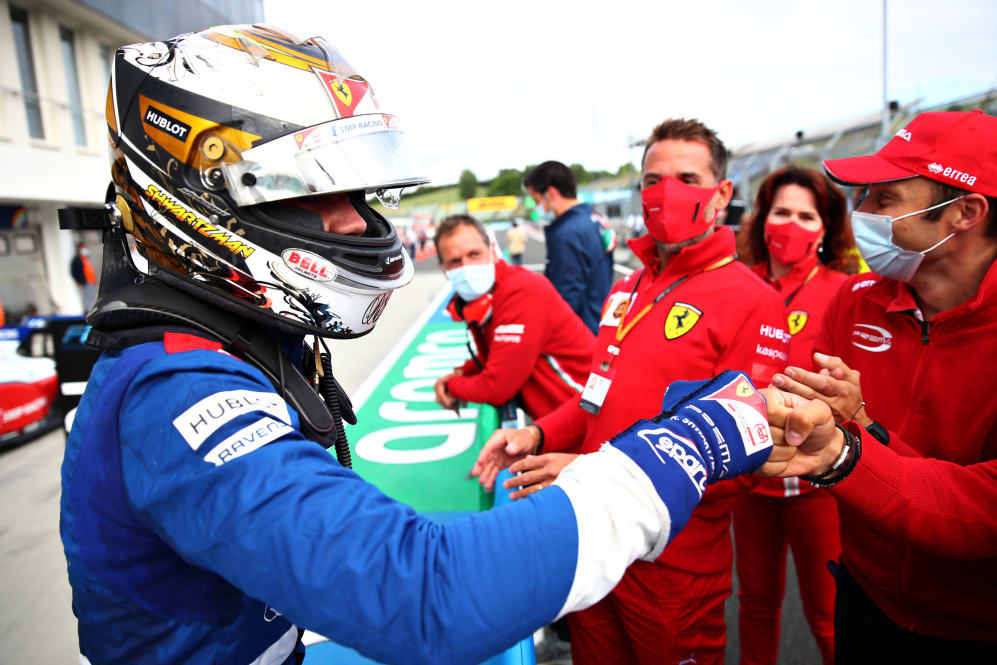 If there was any doubt surrounding the potential of Ferrari junior Robert Shwartzman, then the Russian quashed it in emphatic fashion on Saturday at the Hungaroring.
Shwartzman won his second Formula 2 Feature Race in a row by a massive margin of 15.5s over Nikita Mazepin, despite starting the race was back in 11th.
READ MORE: Ferrari junior Shwartzman wins F2 Feature Race as Tsunoda hits pit problems
This was thanks, in part, to his team's decision to place him on an alternate strategy, which handed him fresh soft tyres at the end of the race, when the majority of the field were running on heavily degraded mediums.
His win wasn't solely down to strategy though. Shwartzman brushed off his poor result in qualifying to launch off the line, and by the end of the second corner, he was already sixth.
He chose to pit with 10 laps to go and a flawless stop from PREMA returned him in fourth place, on fresher, faster tyres than those in-front of him.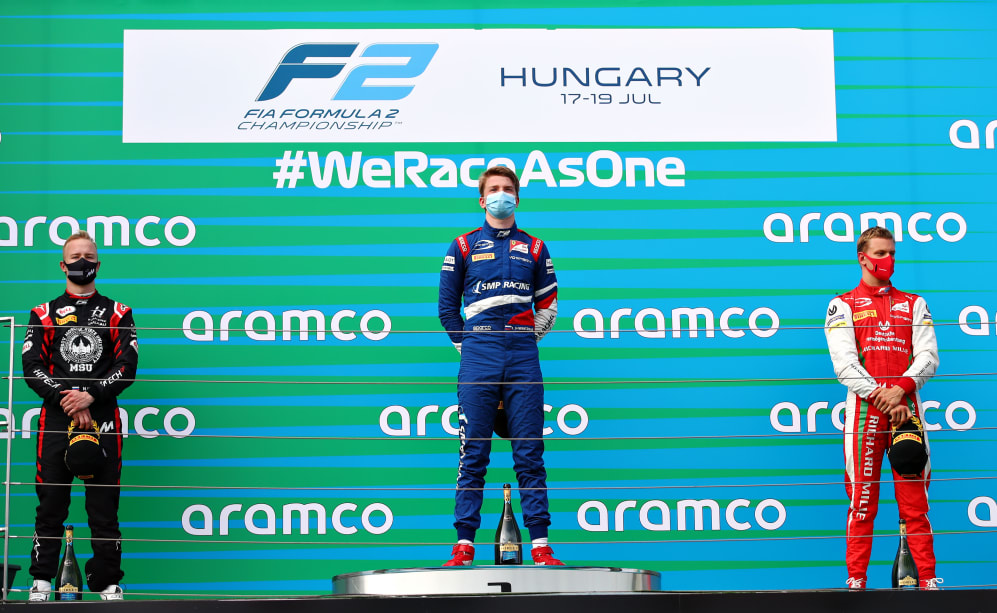 He made light work of those on the mediums ahead of him and nabbed the lead just two laps later from his PREMA and FDA teammate Mick Schumacher, whose tyres had nothing left to give.
Mazepin, who was also running the alternate strategy, followed him ahead of Schumacher shortly after for second, by which point Shwartzman had stretched his advantage at the front to 15.5s.
Fellow FDA member Callum Ilott had started the day on pole, but endured a torrid race. The Briton was amongst the first to change tyres, but dropped down to eighth at the end of the race, with little life left in them. He will at least consolidate himself with reverse grid pole for the Sprint Race tomorrow at 1110 local time.
For more on F2, visit the official F2 website.