Feature
ROAD TO F1: Lando Norris's Bahrain diary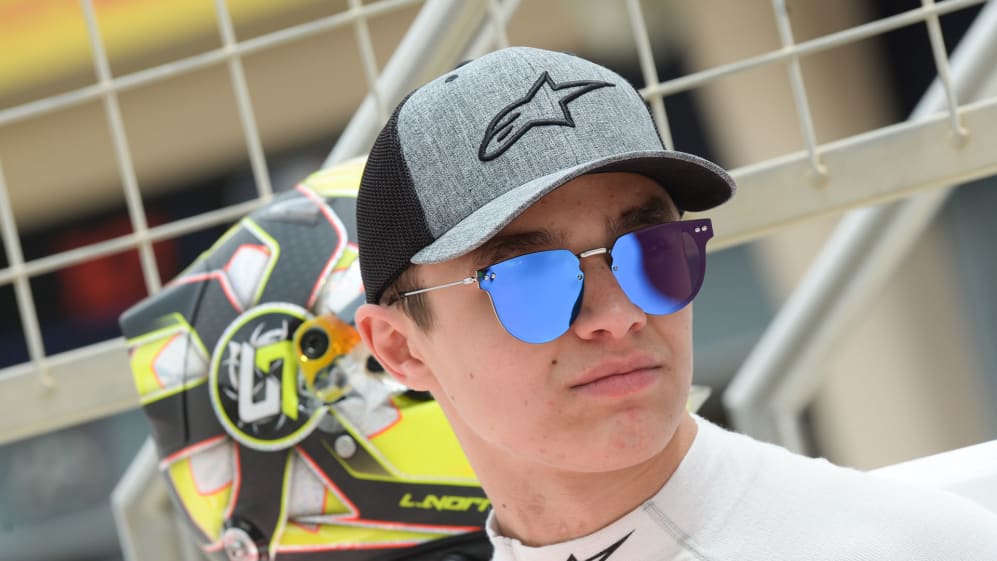 McLaren test and reserve driver Lando Norris had a weekend to remember in Bahrain – on and off track. But don't just take our word for it – here's the 18-year-old F2 driver's personal account from Sakhir, complete with hot laps, hotels and house music…
Hi guys, Lando here!
So you want to know a little bit about my weekend in Bahrain?
I actually went out to Sakhir a little bit earlier than the rest of the team. Everything's been quite busy in the run up to the season, so getting out to the hotel even just a day or two before everyone else really helps me to adjust to the time difference and reset everything.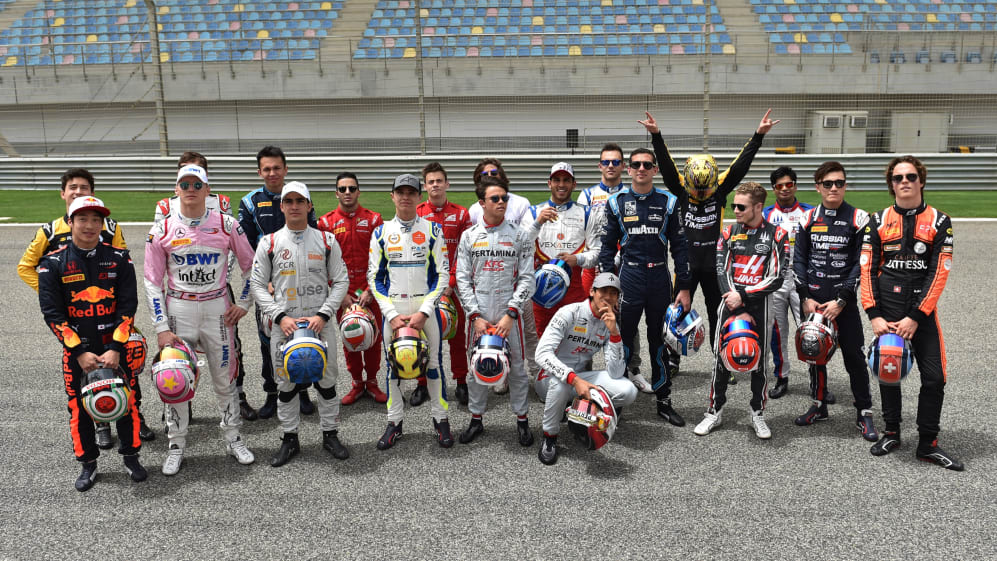 Like the F1 teams, Thursday was a bit of a media day for me. However it did start off a little stressfully; my new race suit, which was being shipped to Bahrain, still hadn't arrived by Wednesday evening. Thankfully it arrived on Thursday morning, so I was able to fit in with the everyone else and look a bit smart for our class photo - although the 'no sunglasses allowed' rule meant some squinting in my picture! But at least I wasn't stood there in just my Nomex underwear… small victories.
The rest of the day was filled with a bit more PR stuff, hanging out with the team and a pre-season driver briefing with [F1 Race Director] Charlie Whiting before making sure I got an early night ahead of Friday's practice and qualifying sessions.
Friday was pretty awesome actually. We went into qualifying knowing that we had worked really hard in pre-season testing to get the car lit. So even though I made a couple of mistakes on both of my runs it was great when my engineer told me that I'd got pole position for the Feature Race. The team work had really paid off.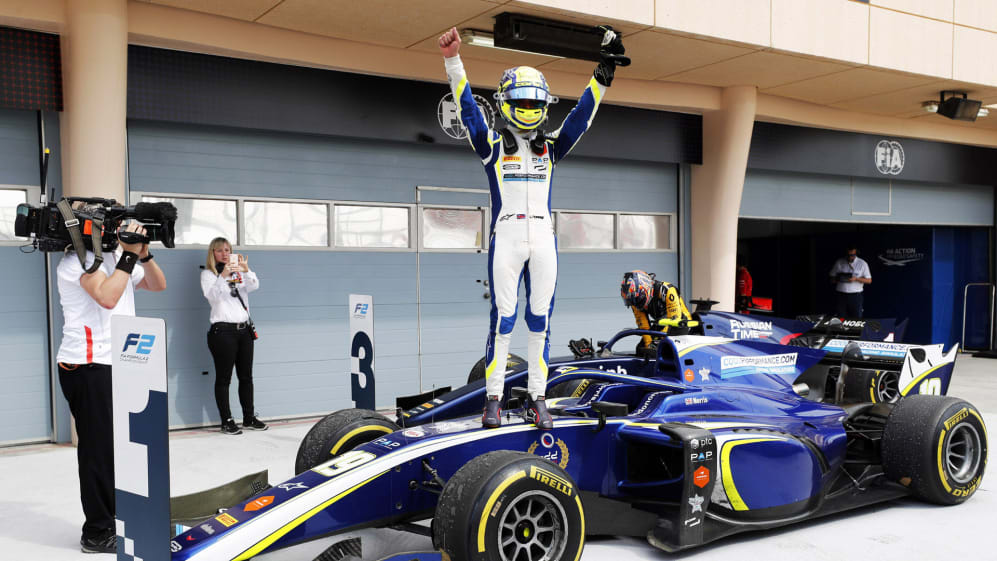 Saturday morning. Omelette for breakfast (got to keep Jon Malvern, my physio, happy with the diet!) before a bit of work with him in the gym at the hotel. Then I got to jump in to my ride – McLaren hooked me right up with a sweet McLaren 675LT for the weekend! Thanks guys… same all season, yeah? Can I pick which colour I want each time?
Leading up to the start of the race it's a case of watching videos with my engineer to remind me of what happened last year, the we go through our plan for the day, all the while trying to swat Jon away every time he comes near me trying to force me to drink more water. You know when scientists say how much of your body percentage is water? Well when Jon is around to add at least 10%-20% to that figure because there's no stopping him with a water bottle.
Then it was race time and going from pole. I've been fortunate that every race I've started with Carlin in a brand-new season we've taken the win. I love stats so I knew what I was going for even if I looked and sounded a bit calm on the radio!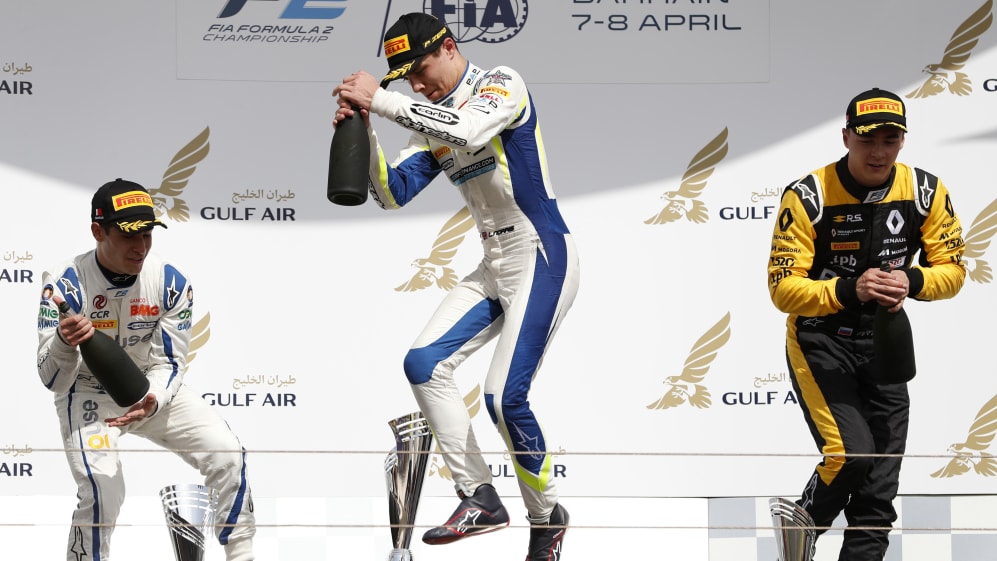 The start was pretty good, managed to pull a good gap and look after the tyres well (especially in the first stint). I was counting down the laps to the end and got to add to my stats with victory! Tried my usual champagne trick on the podium (where I slam the bottle down and make the cork - and champagne - shoot out). It didn't work. Obviously. But all that means is I need to get to that flag first again next time out when the champagne is back!
After the hype of the race I got to do something pretty cool with McLaren. F1 have started doing Hot Laps which meant I got to drive a McLaren road car around the track with selected media, VIP guests and my dad! Not one person got out and prayed or kissed the concrete, so I'd call that a ringing endorsement of my chauffeuring abilities.
Back in the F2 paddock, my team Carlin have always been well known for their interesting taste in music – I'm glad to report that this hasn't changed, and the relentless house music is actively encouraged by me and my team mate Sergio Sette Camara. My manager Mark Berryman? Not so much, he'd probably had enough after five minutes.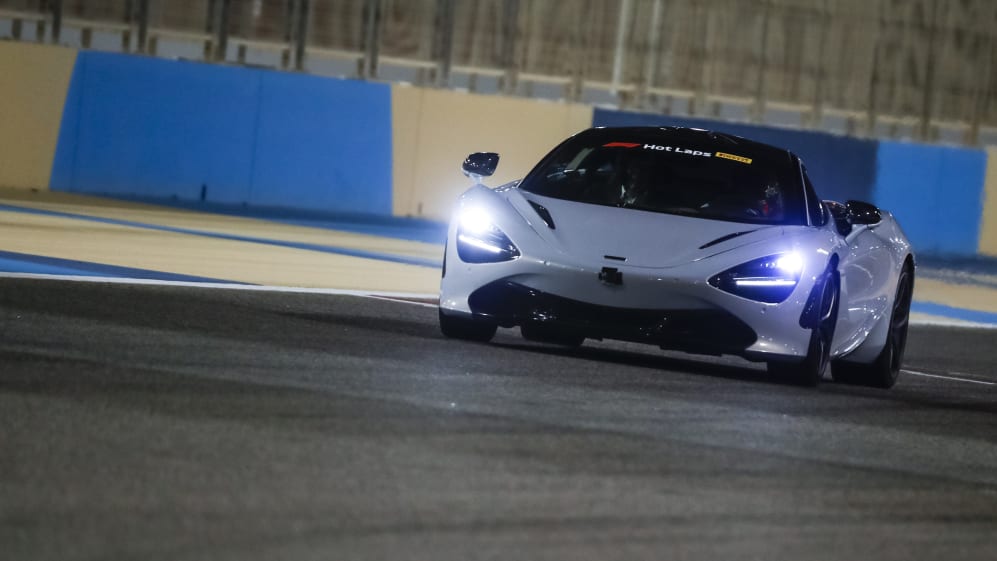 So that night I headed off with the team to watch Disclosure who were playing nearby because the Team Manager Benn Huntingford is a pretty big fan. We stayed for a while, had a few selfies taken (only just starting to get used to that) but then decided that taking the McLaren back on the road would be just as fun – well, it would be rude not to. I went to bed a pretty happy man and ready for the Sprint Race.
Jon, Mark, Benn and Stu will probably dispute this, but I think I'm pretty good at getting to places on time. So it was quite a rare moment for me to nearly miss the driver's parade on Sunday. Was I having a pre-race nap at the back of the garage. Possibly. Did I make the parade? Yes. Did I have to run? No comment…
Anyway, Sunday was another pretty cool race. We had really good pace again on the tyres which, as everyone knows, is a crucial part of this championship. I began to chase down Sergio ahead, but it was clear that we were matched at that point and a silly move would have been reckless. In the end were able get more points in bag and come away leading the championship which, even though it's early days and there's still a long way to go, is a good starting point and gives us that confidence going forward.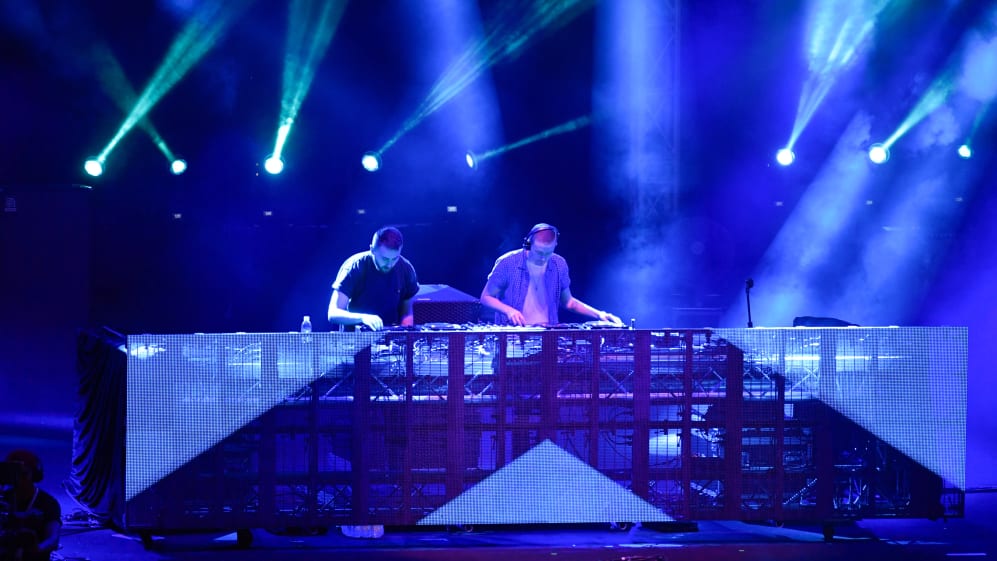 All in all, a solid weekend leaving me pumped for the next one.
Next on the agenda? An appearance on Sky Sports, followed by some simulator work later this week and a trip to the McLaren factory too. Probably need to get round to sending in my resume to MasterChef as well considering my culinary genius as witnessed on my LandoLOG.
See you on the road!
Lando