Feature
ROAD TO F1: McLaren and Renault juniors star in Bahrain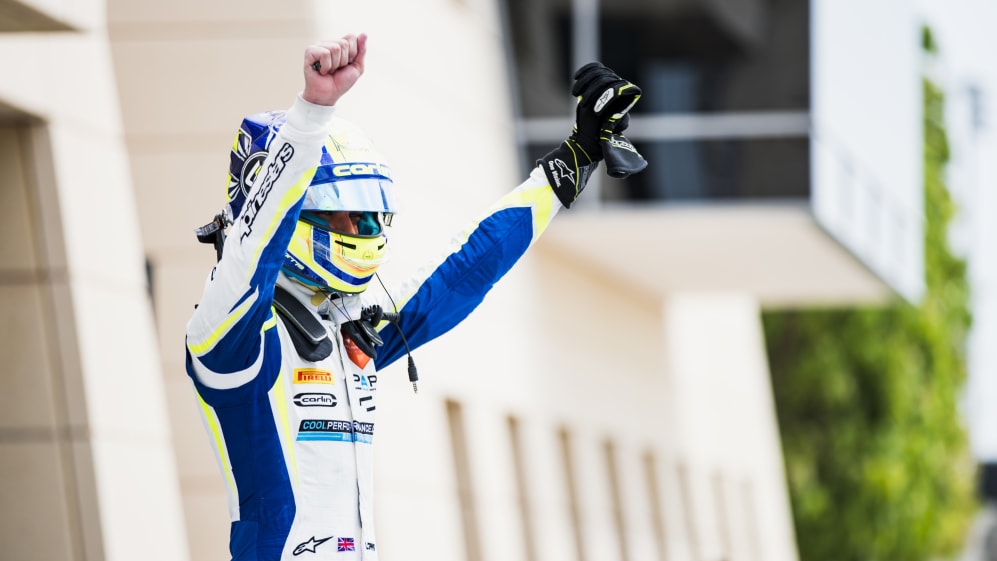 The 2018 Formula 2 season got underway in Bahrain at the weekend with a new car, a new turbocharged engine and a new field of hopefuls. But the action picked up right where it left off, with a pair of tightly fought races and two victors with F1 connections…
THE RACES
Feature Race (31 laps, compulsory pit stop)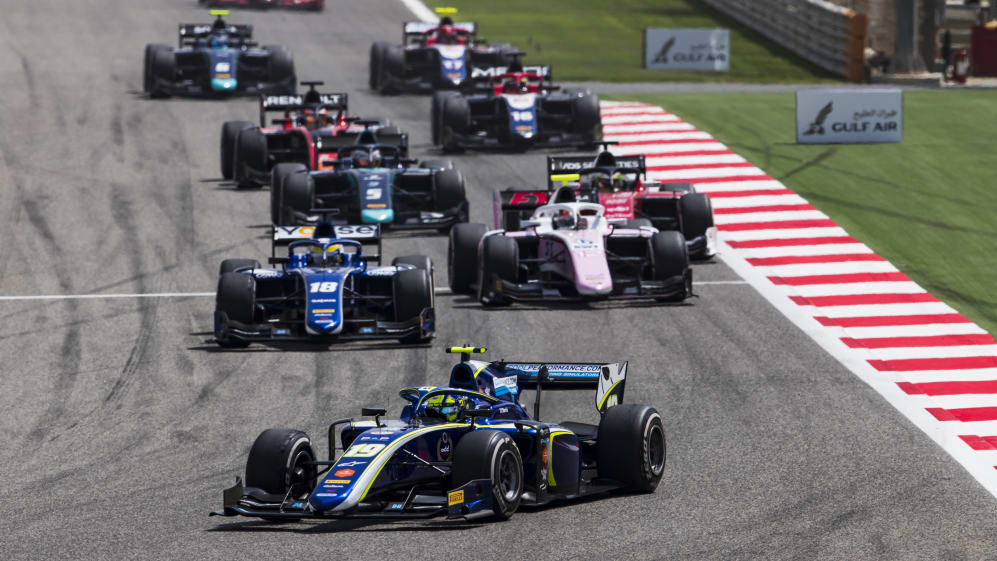 In Lando Norris, McLaren believe they have a star of the future, and the young Briton did his reputation no harm as he stamped his authority on this year's F2 championship from the outset. Having stormed to pole on Friday, Norris - a virtual rookie with just one F2 round behind him - then dominated Saturday's feature race, leading all but one lap and setting fastest lap.
But if Norris was serene up front, behind him it was all-action, with Russian Time's Artem Markelov – second in the standings last year – the man to watch. Having stalled on the grid and then been forced to start from the pits, the Russian then brilliantly scythed his way through the field to P3.
Renault's F1 test and development driver might have grabbed second too, were it not for a stubborn last-lap defence from Norris's Carlin team mate Sergio Sette Camara, who toughed it out at Turn 1 to hold on for P2, as shown below.
With plenty of passing up and down the field, this was F2 at its best.
Sprint Race (23 laps, no compulsory pit stop)
Last year's Bahrain sprint race was sensationally won by current Sauber star Charles Leclerc, who charged through the order after opting to pit for fresh rubber, despite it not being a requirement to do so. This year, Nyck de Vries (driving for Prema, as Leclerc had) tried the same trick after starting the reversed-grid race from third, but the gamble didn't pay off – by the flag he'd managed to climb back only to fifth.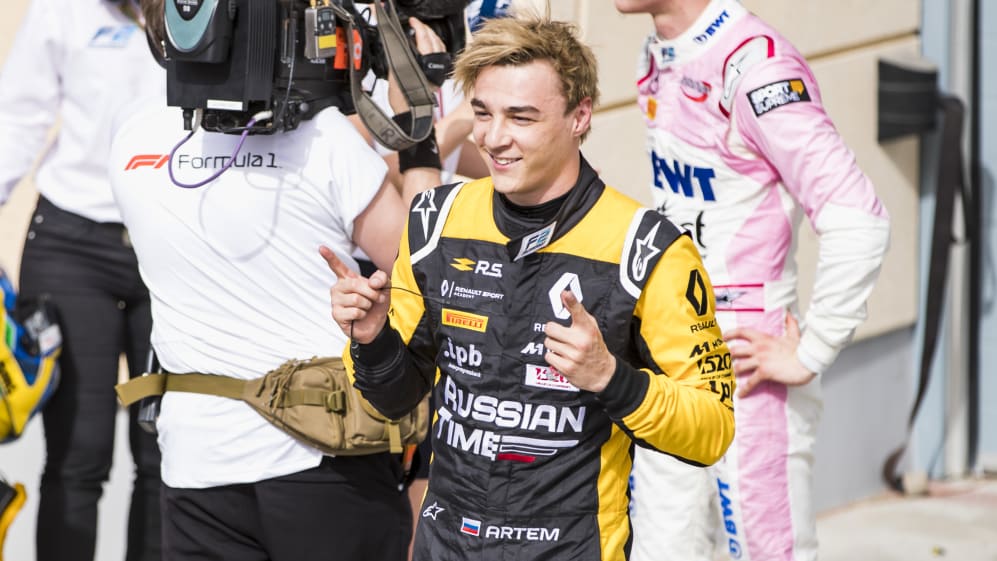 That left the path clear for Markelov (above), who climbed to third on the first lap and then second on the fifth, to race to victory ahead of polesitter (and series debutant) Max Gunther. Camara and a misfiring Norris battled hard for third, but in the end the final podium spot went to the Brazilian.
DRIVER OF THE WEEKEND - Lando Norris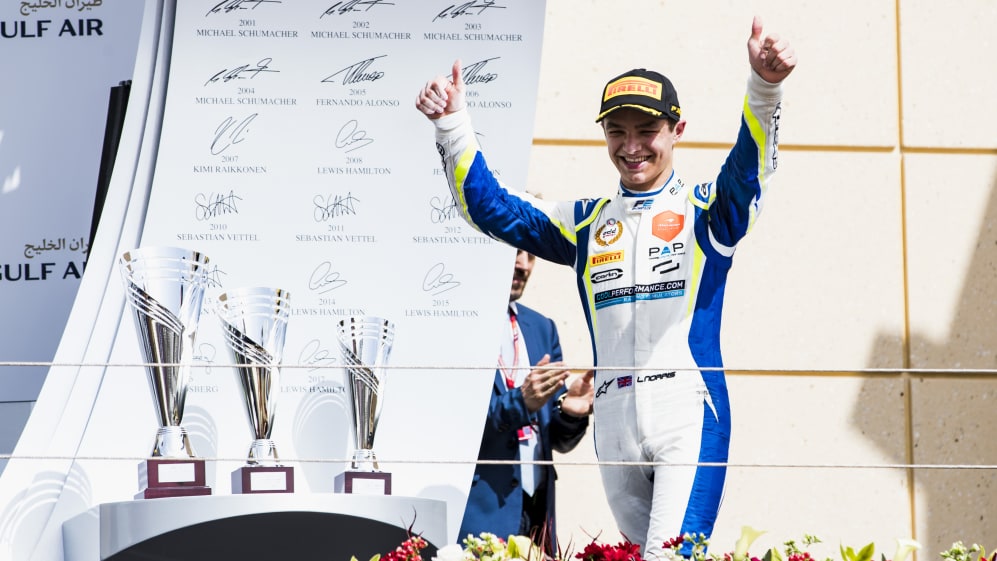 Markelov has a strong shout, but it's hard to look beyond 18-year-old Norris – the youngest driver on the grid – for this honour. The reigning F3 European champion drove like a man with years of F2 experience under his belt, not someone with just two prior starts in the category. Can he emulate the likes of Leclerc, Nico Hulkenberg, Lewis Hamilton and Nico Rosberg and win the title in his maiden season? It's early days, but on the evidence of this weekend, you wouldn't rule it out.
THE KEY QUOTE
"Formula 2 is about having to manage the tyres; trying to push the right amount and conserve the right amount: getting that balance right. You're always concentrating, on braking right and not locking up and not wheel-spinning or sliding or anything: just every lap you're concentrating on all those things. You can't relax, and that's what makes it so challenging." – Lando Norris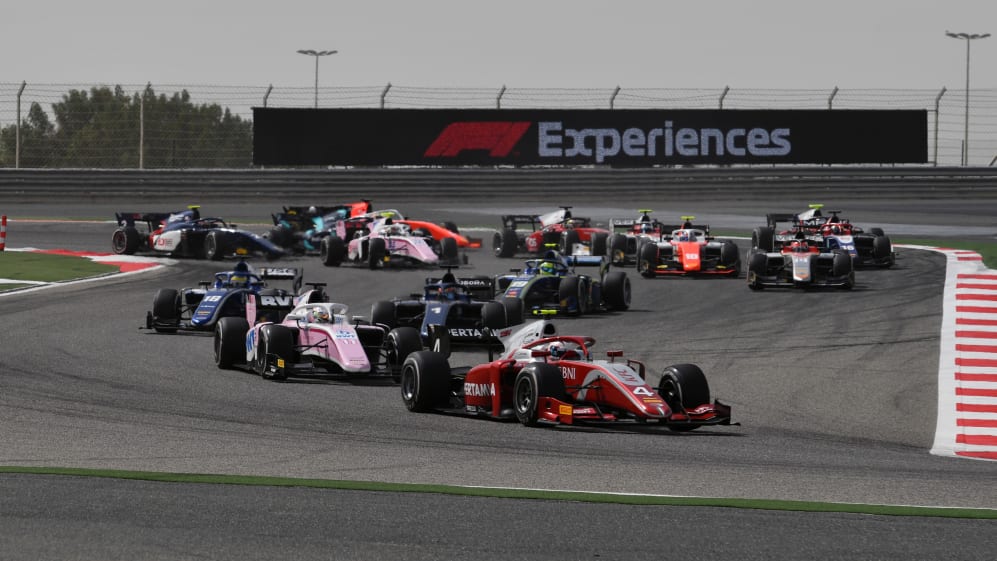 THE STANDINGS
So after the first double header of the season, it's McLaren reserve driver Lando Norris who has a nine point lead at the top of the standings. But with the feature race rewarding 25 points to the winner, four points to the driver on pole and two points to the driver recording the fastest lap, and the Sprint Race 15 points to the winner and two points for fastest lap, things can swing very quickly in F2…
| POSITION | DRIVER | TEAM | POINTS |
| --- | --- | --- | --- |
| 1 | Lando Norris | Carlin | 39 |
| 2 | Artem Markelov | Russian Time | 30 |
| 3 | Sergio Sette | Camara Carlin | 28 |
| 4 | Max Gunther | BWT Arden | 16 |
| = | Nyck de Vries | Prema | 16 |
WHAT'S NEXT?
The next F2 double header takes place in Baku in support of the Azerbaijan Grand Prix, which runs from April 27-29.