Feature
Robert Kubica on changing expectations and the long road back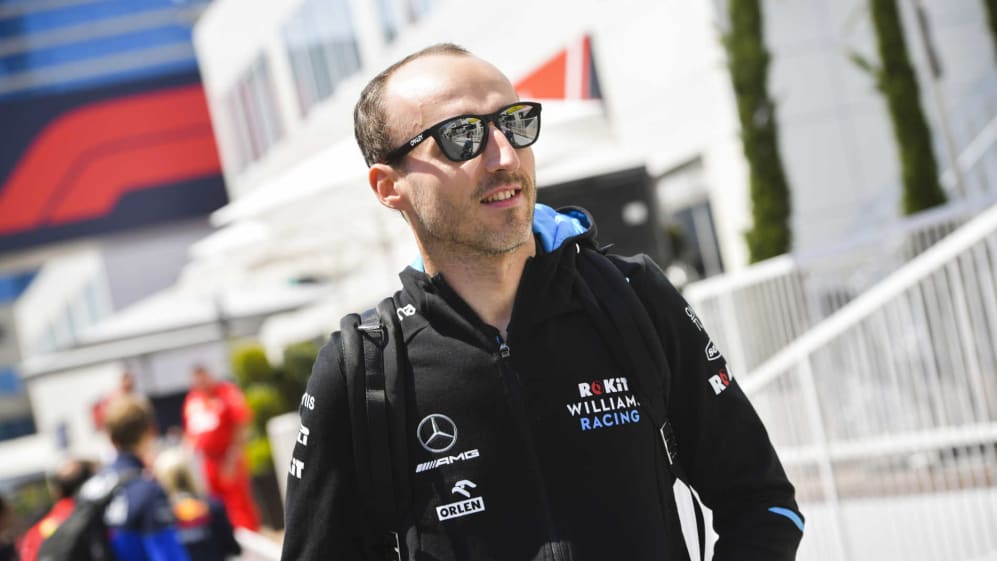 Robert Kubica's return to F1 competition, eight years after suffering serious injuries in a rallying accident, was nothing short of extraordinary. The next battle was to prove he still belonged at the top table. But at the wheel of a Williams that is significantly off the pace, expectations have now changed…
A cold morning in mid-February at the Circuit de Barcelona-Catalunya. The sound of V6 hybrid turbo engines could be heard firing up, photographers were patrolling the pit lane ready to catch a first glimpse of a 2019 car, and Formula 1's teams were readying themselves for the moment of truth – the first time their cars would take to the track for the hard grind of winter testing. At least almost all of them were.
Down at the Williams garage there was silence, an empty garage and an air of frustration. With the team's FW42 car unfinished and still at its UK factory, there was little else to do but wait. For Robert Kubica, returning to a Formula 1 seat eight years after his career was derailed by an almost career-ending rallying crash, it was far from the fairytale comeback. The Pole needed all the track time available ahead of his racing return in Australia.
The first test in Barcelona was the most important test of my life...
Instead, he was forced to wait until the final day of the first test, almost the midpoint of pre-season, before he could slide into the cockpit and steer the FW42 on track. But when he finally did so it became clear almost immediately that the new car was worryingly off the pace – and by a considerable margin. Within the blink of an eye, a turn of the wheel, the game had changed for Kubica. He arrived in Melbourne for his first race underprepared, which is not his style. He likes to be fully ready, to have left no stone unturned.
"Our realistic target was to have a smooth start to the season," says the Polish driver, as we speak on the veranda of the Williams hospitality unit. "It was important to have positive momentum so that we could focus on improving the car and try to put it into the best performance window. Unfortunately, the situation at testing was a bit different.
"So it was very disappointing. The first test in Barcelona was the most important test of my life, as I'm coming back after a long time," he adds. "It was my only chance to focus on myself, to get knowledge about the car and to prepare for my return. It put the team and myself in a complicated situation and I have had to use the first Grands Prix to recover and to understand the things I was supposed to understand in Barcelona."
READ MORE: Robert Kubica 2.0 – Why injury won't hold him back in 2019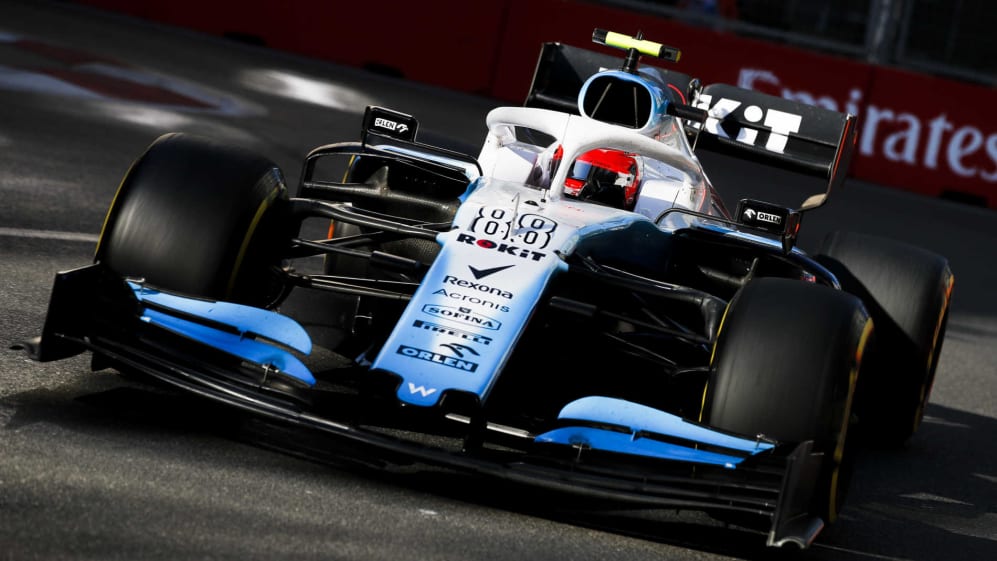 It's no surprise that Kubica was disappointed. In 2011 he suffered multiple fractures to his right elbow, shoulder and leg and his right forearm was partially severed in the terrible accident during the Ronde di Andora rally that almost finished his racing career. The chances of him returning to a normal life, let alone racing again, looked slim.
But despite a brutal series of operations and years of gruelling physiotherapy, the dream of once again driving at the highest level burned bright and he pushed hard with his recovery programme. It's that dogged determination that got him back into the orbit of F1 teams and opened up the chance of a race seat. To have worked so hard to forge the opportunity and then to not only have his preparations heavily delayed but also to find that the car is slow must be hard to take. As we've seen from the first four races, the car is slow and difficult to drive, with both Kubica and team mate George Russell slowest of all in both qualifying and the race in each of the opening four Grands Prix.
This might sound strange, but I'm enjoying being back
Naturally, Kubica has adjusted his expectations. "You have to," he insists. "You have to accept it and then react to the situation you find yourself in." Does he have any regrets about signing the race deal? "No, why should I?" he replies frankly. "This might sound strange, but I'm enjoying being back. It's probably because I was away for a long time. I know we are struggling, and we are slow, and the races are difficult, but I enjoy it.
"I know where I have come from, what I have done to be here. It wasn't easy. Sometimes, from difficult situations you can still find the positive, although for most people it's not an easy thing to do. I have to make sure that I improve as a driver. I have learned a lot. Now I have to try to build up better performance in myself and I have to improve. It's something I'm looking forward to."
One-time race winner Kubica is renowned for his strong and focused technical feedback – it's one of the reasons Williams signed him as a reserve and development driver last year and then as a race driver this year. He drives the team forward with his commitment and a willingness to get involved behind the scenes, offering insight and experience garnered from his time at BMW Sauber and Renault.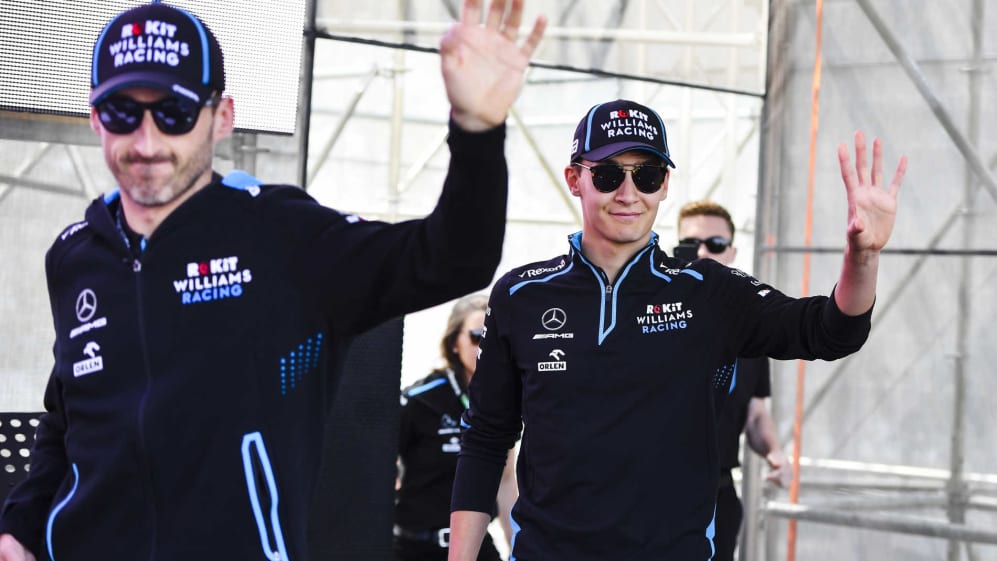 He admits there are limits to what he can do – "[the drivers] cannot design and build new parts" – but he and team mate George Russell "have a clear vision of what is going on" and therefore can "give feedback as precise as we are able".
Instead, he focuses on being there and offering his assistance where he can be of use. "It's good to be involved," he says. "This is the other reason I am here. I'm happy to help, happy to get involved if I'm asked. But it's also the right thing to let everyone get on with their own jobs and step back when needs be. In the end, you have very little influence.
"No one in the team is happy about the situation, and we would all like to see Williams further up the grid. It would be good to have less to worry about – that would make me feel far more comfortable and would allow me to focus more on performance. That's really what we need."
Despite the disappointing reality that Williams are at the back of the field, Kubica remains remarkably positive about their current situation and the future. "I'm not frustrated, honestly," he says. "All of us are trying to do our best with what we have but when you see such a big offset in car behaviour and you know it's limiting you a lot as a driver, it's difficult. On the other hand, it's a good thing that this has happened now, and that we can try to understand what is going on at this stage of the season. We need to find a solution and hopefully it will take less time than we think."
Dr Riccardo Ceccarelli, a specialist in sports medicine at Formula Medicine, where Kubica began his rehabilitation following his rally accident, has championed the Pole's mental toughness. He reckons that skill is why "he is the only driver able to drive a F1 car with the physical limitation that he has".
It's that toughness, combined with his unwavering positive outlook, which puts Kubica in the box seat to come out on top of what is a very different challenge to the one he signed up for.