Rookies reflect on 'inspirational' Hamilton ahead of sixth title charge at COTA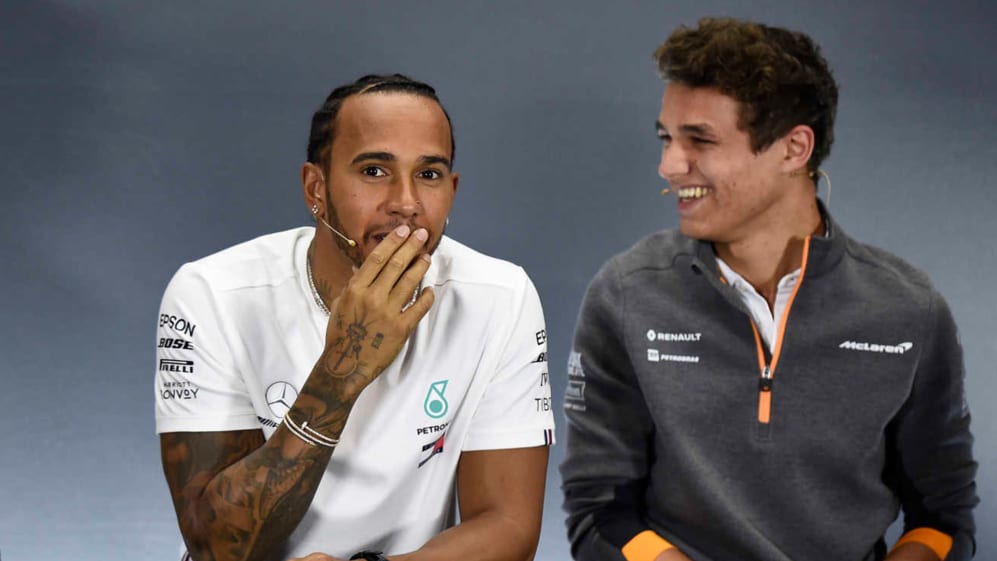 Formula 1 rookies Lando Norris and George Russell lauded Lewis Hamilton on Thursday, as he readies to clinch his sixth drivers' championship at the Circuit of The Americas (COTA) this weekend in the United States Grand Prix. Red Bull's Max Verstappen also gave his thoughts on the championship leader…
McLaren driver Norris said that Hamilton's career trajectory – which famously began with the Woking team, winning the 2008 world championship before his dominant stint with Mercedes – gave him "confidence" for his own F1 future.
READ MORE: 2021 car revealed as FIA and F1 present regulations for the future
"I guess he's a guy who I've always looked up to since I was young," said Norris. "A driver who I've loved to watch, I've been very excited to watch a lot of his races since I started watching F1 when I was six or seven years old.
"I've been able to watch a lot of the races and it gives a bit of – I wouldn't say belief or faith – but it gives a bit of confidence knowing or hoping to go into the future and emulate him in a way."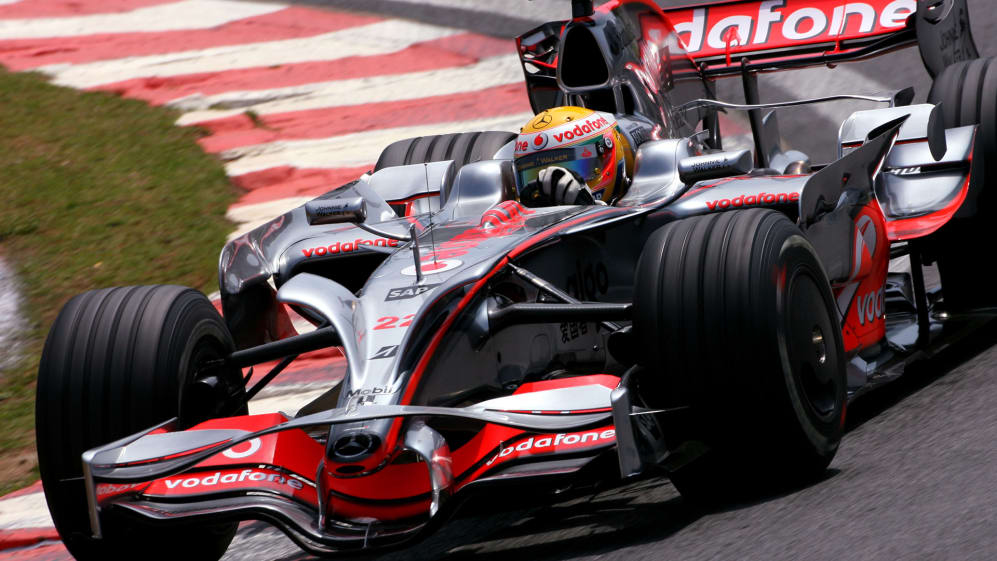 Though he admitted that McLaren's current equipment isn't as competitive as Hamilton's MP4-23 back in the day, Norris said that the reigning champion has "inspired" him throughout his 13-year career that has yielded 83 Grand Prix wins and five, soon to be six, world titles.
"The equipment's very different to when he joined F1 when he was with McLaren, so some things aren't going to be exactly the same… but there are a lot of things he's been extremely good at and I would like to improve on and be as good as him on, and so he's a driver, and a guy, who's inspired me and I've looked up to since I was very young."
Let's not forget that McLaren will soon be powered by Mercedes engines, as they were in 2008...
READ MORE: The favourites for pole, points and victory in the United States
Meanwhile Russell, who spent two years as a Mercedes junior driver before joining Williams this season, agreed with Norris, adding: "I've gained a huge amount of respect for him, seeing him within the team. I used to think he sort of relied on his natural talent to jump in the car and do the business but he, you know, he puts a huge amount of effort in, and the attention of detail he goes into is massive.
"And I did learn a lot from him in the years I spent with Mercedes, so I definitely respect and admire what he's achieving."