Feature
Why McLaren and Mercedes have joined forces again for 2021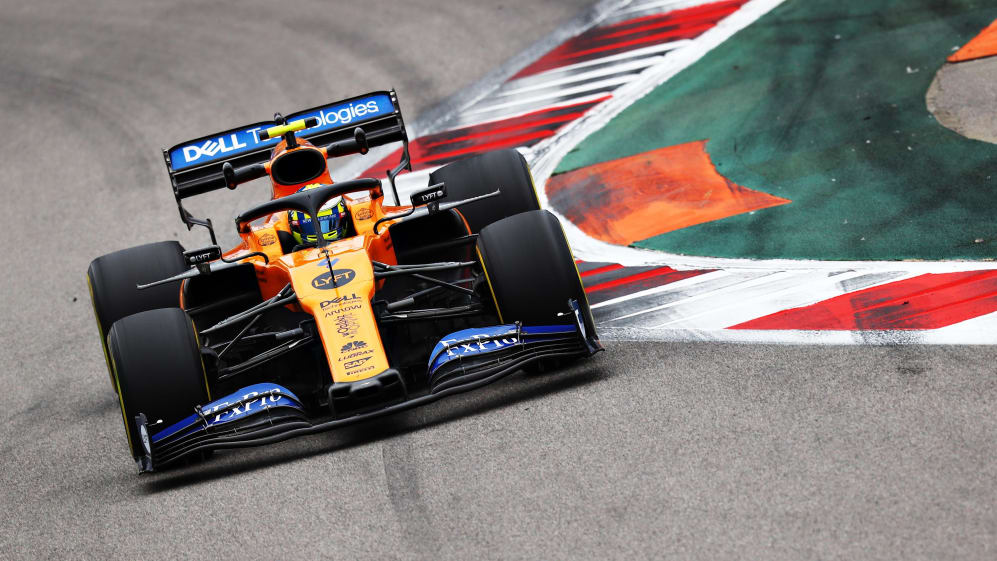 They say never go back. McLaren, of all teams, should know after what happened with Honda when they took a second bite of the cherry a few years ago. But their decision to reunite with Mercedes for 2021 and beyond is different – and could work out very well for both involved…
For a team that enjoyed the consistency of 20 successive campaigns with the same engine, it says a lot about McLaren's difficulties of late that they will have made three changes in seven years by the time a Mercedes is plugged into the back of one of their cars once more.
Their reasoning for swapping Mercedes for Honda power ahead of 2015 made sense in some ways. They wanted a works engine deal, with Mercedes now focusing on their own works team, and Honda gave them that chance as they believed that was the best way to return to the front.
But it was three painful years as the Japanese manufacturer failed to get on terms with their rivals. Swapping to Renault, for 2018 was necessary in their eyes, and after the late switch compromised their first campaign together, they really kicked on this year and sit fourth in the constructors' championship on pure performance.
READ MORE: McLaren to use Mercedes power from 2021
Why McLaren made the move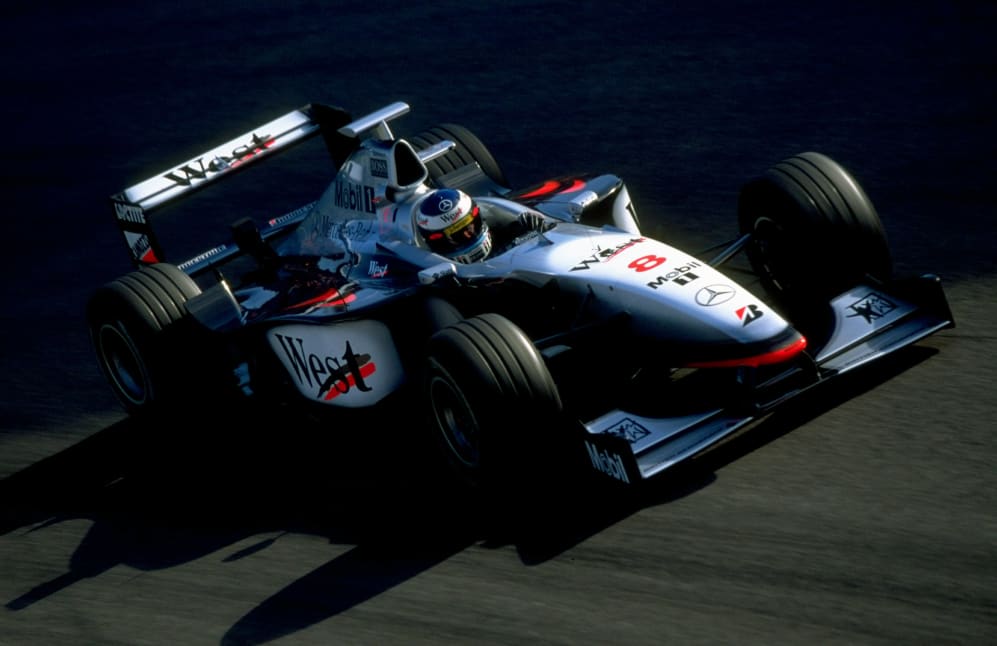 But McLaren want more. They want to challenge for wins and championships again. Even a podium is something they crave in the short term, having not achieved that feat since 2014, the last season in which they ran Mercedes power. Having a customer Renault deal does not fit the bill. For one, Renault are focused on trying to get their works team back to the front. The Renault engine is a step up on the Honda, but only marginally, and it's reliability has been disappointing.
So when McLaren CEO Zak Brown got his leadership team in place, bringing in Andreas Seidl as Team Principal from Porsche's World Endurance Championship programme and James Key as Technical Director from Toro Rosso, they set about working out a five-year plan for the team to get them back to the front. High up on the list was a new windtunnel – but a high priority was the engine supply.
An alliance with Ferrari was not on the cards, given they are a competitor on the road and unlikely to supply them anyway, so Mercedes was the best solution. They are powerful and reliable. Brown said the decision to begin talks with Mercedes in the middle of this year was one a group one "driven by Andreas".
McLaren of today is a world away from the team of 2015. Brown has rung the changes in terms of organisation and is now operating a simple structure. "We're all talking the same language and that can filter down," said Key, when we spoke ahead of the summer break. "There's no confusion or conflicts of direction and we're getting to that point over time."
It's that efficiency – with a team pulling in the same direction – that has enabled this deal to be done quickly and with the minimum of fuss. The contract is for four years, up until the end of 2024. That gives McLaren and Mercedes a little under one-and-a-half years to get reacquainted with each other and plan for the 2021, something which is critical as that coincides with the dramatic new aerodynamic regulations set to be introduced into F1.
Why Mercedes said yes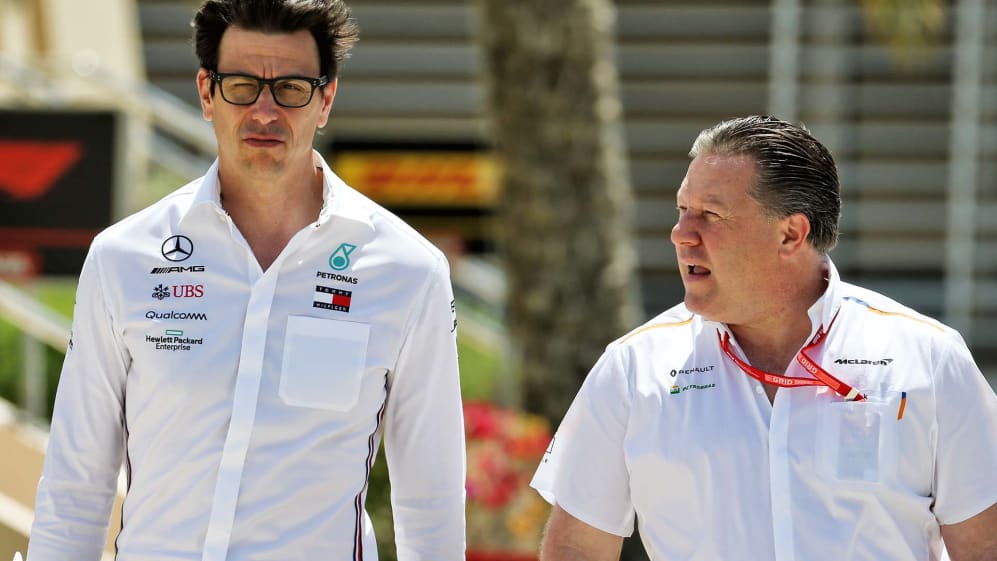 But why would Mercedes want to supply a fourth team for the first time since 2016, when Manor also ran their units in addition to the works team, Racing Point and Williams? After all, when the opportunity to supply Red Bull and McLaren arose a few years ago, they declined the opportunity.
"The situation has changed a little bit," says Mercedes Team Principal Toto Wolff. "We were always very strict straight from the beginning that we said we want to give 100% concentration on our works team. Then we stepped a little bit away from that by supplying Manor so we had three customers back in the day and we realised that it was an advantage to have more power units out there."
But does taking on an extra team as an engine supplier impact the future of the works outfit, which has won five successive double championships, beyond 2021? "The two are not linked. We have a strong set-up as an engine supplier, which goes back a very long time, and we have a works team that has been doing well and both have merit jointly and independently.
"This is not a point where we could spread our bets and say 'we may stay as an engine supplier and not as a works team', this is not what I am saying; we enjoy being a works team."
Why the move makes sense for both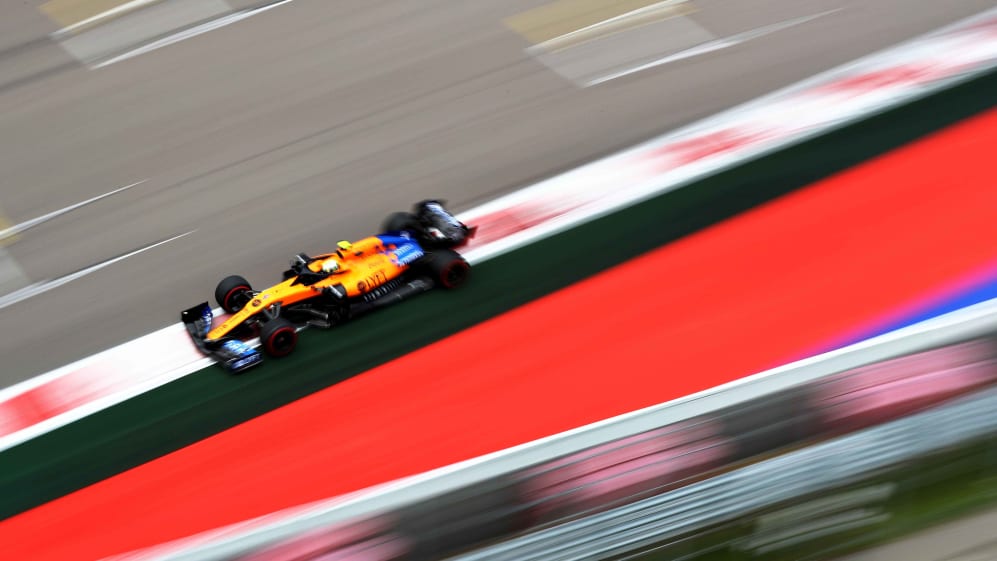 Last time McLaren-Mercedes joined forces, they secured 78 grands prix victories, three drivers' championships and one constructors' championship in what was a very successful partnership. But for 19 of those 20 years, McLaren was Mercedes' main focus. Now, they will be a customer but Brown is confident that will not place a roof on what is possible for McLaren in terms of results.
"I'm very confident that Mercedes supplies – you can look at all the telemetry and you can see it's clear that – what's in Mercedes' Grand Prix car is the same that's in the Williams and the Racing Point car so if we do a very good job with our team, execute and the drivers do a good job, I think we can [return to the top as a customer] – but you're going to have to be on your A game."
Wolff concedes there is a "risk" in that McLaren could beat them – but he welcomes the challenge. "There is one risk in this: that is if McLaren do a good job they will push us hard and maybe benchmark us in a way to say 'OK we are on the same power, you guys are not doing a good enough job' but where we are now after seven years in the hybrid era we feel we are ready for that step," he said.
It seems, then, that it's the perfect scenario for both sides. McLaren get a powerful and reliable engine that has dominated the hybrid turbo era and gives them an extra string in the bow as they bid to return to their race-winning days. For Mercedes, they get another customer that makes good business sense and an advantage to run more engines. It also strengthens their ties with another of F1's independent teams.
Of course, there may be tense times if McLaren do become a threat in the years to come. But for now, it's all smiles for a partnership that could herald the return to the front of the grid for one of Formula 1's most iconic and successful teams.