Ross Brawn explains why F1 is looking to Austria to kick-start 2020 season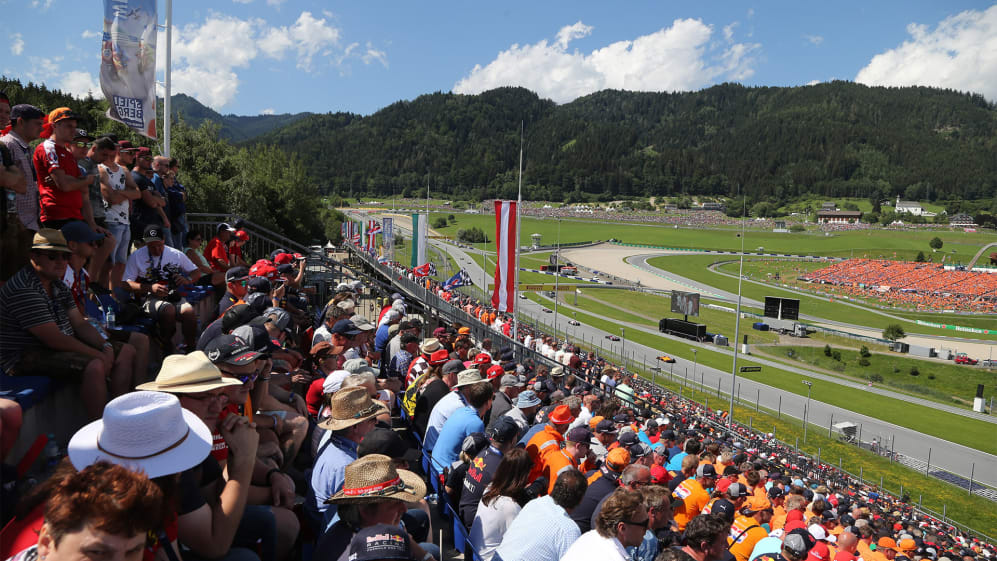 There's a big push behind the scenes between all of Formula 1's stakeholders to find a way to safely get the 2020 season up and running, after the coronavirus pandemic delayed the start. Earlier this week, F1 CEO Chase Carey said in an open letter to fans that the target was to begin in Austria on 3-5 July without fans. And now F1 motorsport boss Ross Brawn has explained why holding the first race at the Red Bull Ring makes sense - and why a double header at the venue is a "real consideration"...
Speaking on the first episode of new podcast F1 Nation, Brawn cited the Austrian venue's remote location, around two hours outside capital Vienna, and proximity to Zeltweg Air Base as key factors.
"One of the logistical challenges is getting everyone tested and cleared to enter the racing environment," said Brawn. "Once we do that, it's very attractive to keep everyone in that environment, within that biosphere that we want to create, for another race.
"It's also pretty challenging to find the right sort of races early on where we can control the environment well enough to ensure the safety of everyone. Austria fits that bill very well. It has a local airport right next to the circuit, where people can charter planes into. It's not too close to a metropolis.
"It has a great infrastructure around it, for instance, there will be no motorhomes, but there will be full catering facility laid on that the circuit has. We can contain everyone within that environment and therefore once we are there it is appealing to have another race the following week."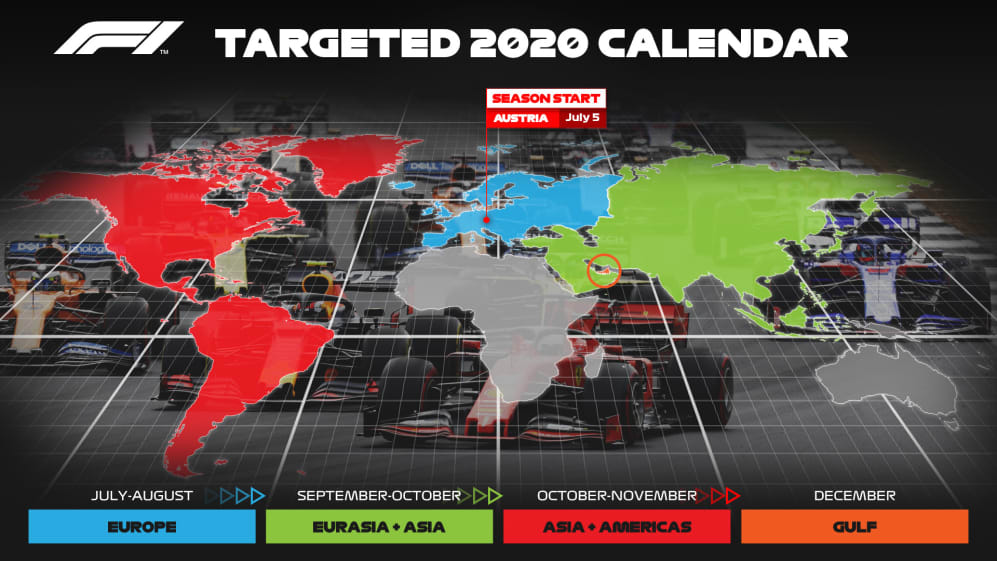 Brawn went on to explain that while there is a real desire to kickstart the season to give the fans something exciting in an otherwise frustrating time during global lockdown, any racing can only happen if it can be held in a safe environment.
"It's a massive logistical challenge because running a Formula 1 race is a big challenge anyway," he said. "Running a Formula 1 race in the circumstances is something which is new to all of us and we're working through all the requirements to make sure we operate in a safe environment for the drivers, for the engineers, for the technicians, for everyone involved in the race, and we put on the right sort of show.
"Unfortunately it will be without fans, which is a great shame, but we still feel we can take the race out to all the fans and watchers on TV and other means.
"It's important for us to try and get the season going, many reasons for wanting to start the season. One is to excite the fans, who have all been frustrated with the delays. We have a very exciting season in front of us, but it is a very important livelihood for thousands of people - and that is another reason for trying to kickstart the season."
You can listen to the full episode of F1 Nation, featuring the chat with Brawn, plus a discussion on F1's best corners and a catch-up with Williams' George Russell, in the player above or via Apple Podcasts, Spotify or your favourite podcast app.