Russell admits to 'strange feeling' after missing out on Mercedes drive – but determined to do Williams 'duty'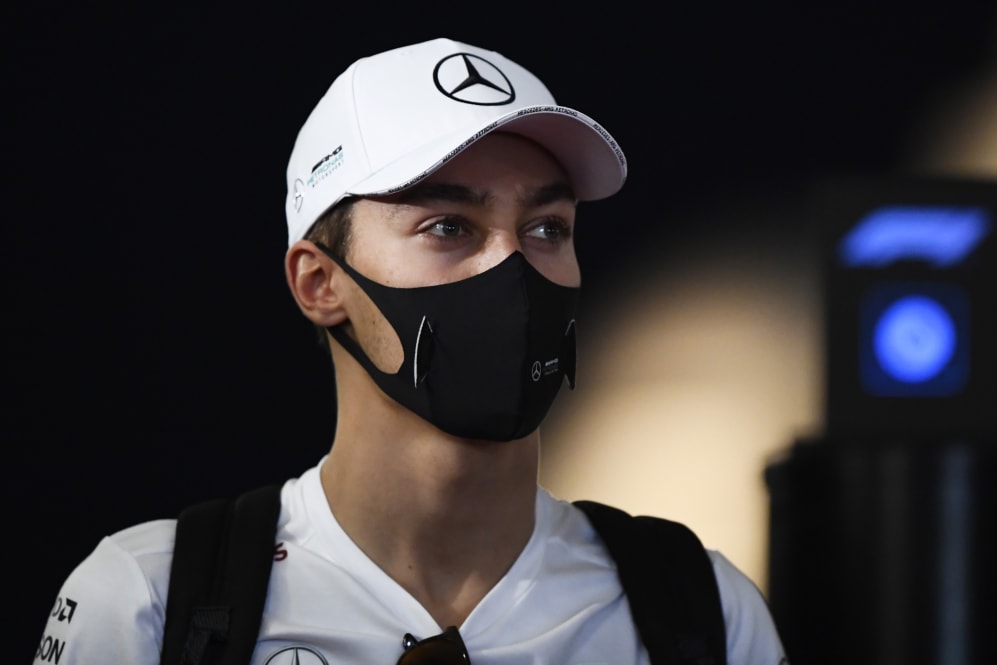 The very welcome news that Lewis Hamilton had recovered from Covid-19 sufficiently to pilot his Mercedes W11 at the Abu Dhabi Grand Prix meant that the Silver Arrow's Sakhir GP super-sub George Russell was back in his usual Williams car at Yas Marina. But while Russell admitted to having mixed feelings after missing out on his second go with Mercedes, he said that driving for the championship-winning team had provided valuable learnings to take back to Williams.
Hamilton was announced as being fit to drive for Mercedes on Thursday evening, with Russell having been primed to step into the seven-time champion's place again – even to the extent of doing media duties in Mercedes gear – after he came close to winning the Sakhir Grand Prix a week ago. And Russell admitted that finding out that he wouldn't get the Mercedes drive this weekend had been a tough pill to swallow.
READ MORE: Hamilton to make Mercedes return in Abu Dhabi after testing Covid-negative, with Russell heading back to Williams
"It was a strange feeling to be honest", he said. "I think prior to Bahrain, I really wanted to have the two weeks in the car, purely because I was expecting to learn everything I needed to in Bahrain and then I could have come here with no excuses as such.
"But as Bahrain did go so well from a performance perspective, part of me was like, 'You know what, it was good weekend' – obviously, I really wanted to win, and I would have had a great opportunity this weekend.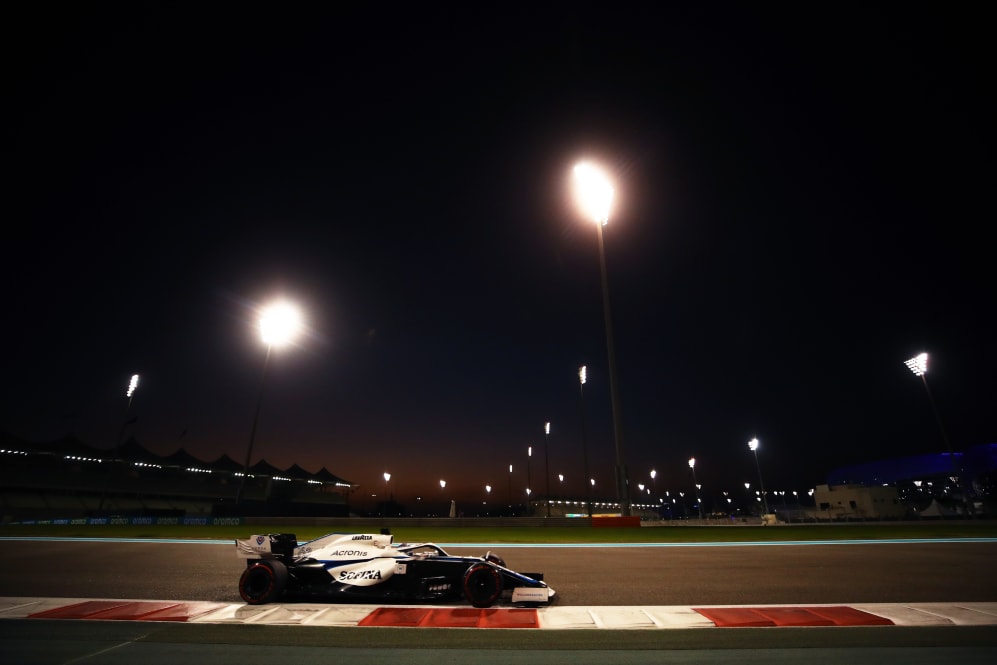 "But nevertheless, these guys at Williams, they gave me that opportunity, they've been working so hard for me these last two years, and it's my duty to send off the season on a high, and that's what I'm here to do."
READ MORE: Russell, Grosjean, Leclerc and Vettel reveal one-off helmet designs for Abu Dhabi Grand Prix
It's not often that a Formula 1 team – especially one at the back of the grid as Williams are – get a chance to send one of their drivers to learn the secrets of another team, not least one who've dominated the sport for the last seven years. And Russell admitted that he'd had his ears and eyes open during his time with Mercedes, to bring any learnings he could back to Williams.
"Obviously very different," said Russell of the performance differential between the Williams FW43 and the Mercedes W11. "There's no hiding the lap times and obviously that's clear. Mercedes is the benchmark; I was fortunate enough to race for them last week, and we know where we need to be pushing the car. So good learning and to get that back-to-back in the space of five days was great."
Looking ahead to this weekend, meanwhile, Russell has a clear goal, which is to prevent Williams ending the season point-less for the first time in their 42 years as a Formula 1 constructor – a task that, according to the Briton, wasn't going to be easy.
"We'll be trying our everything [to get points]," said Russell. "There's a few teams fighting for that P3 slot, so we might see some big lunges from Carlos [Sainz], who's obviously off to Ferrari, so he probably won't care if he bashes up the car, Danny Ric is obviously off so he probably doesn't care if he bashes up the car… Sergio [Perez] is off so he won't care if he bashes up the car. It could be a good one.
READ MORE: 'My mum was in tears' – Russell reveals the emotional toll of missing out on Sakhir GP victory
"On pure pace, we know we won't be fighting for the top 10," added Russell, who finished FP2 in P18, while also suffering from an issue on his car that consigned him to the garage at the end of the session. "We were struggling today in all honestly. Kimi [Raikkonen] looked really fast, and Kevin [Magnussen] but that's usually the case. We're usually a bit off the pace on Friday and we usually sort it out on Saturday, so let's see."