Russell hit with three place grid penalty for Sunday's British GP after Sainz clash in F1 Sprint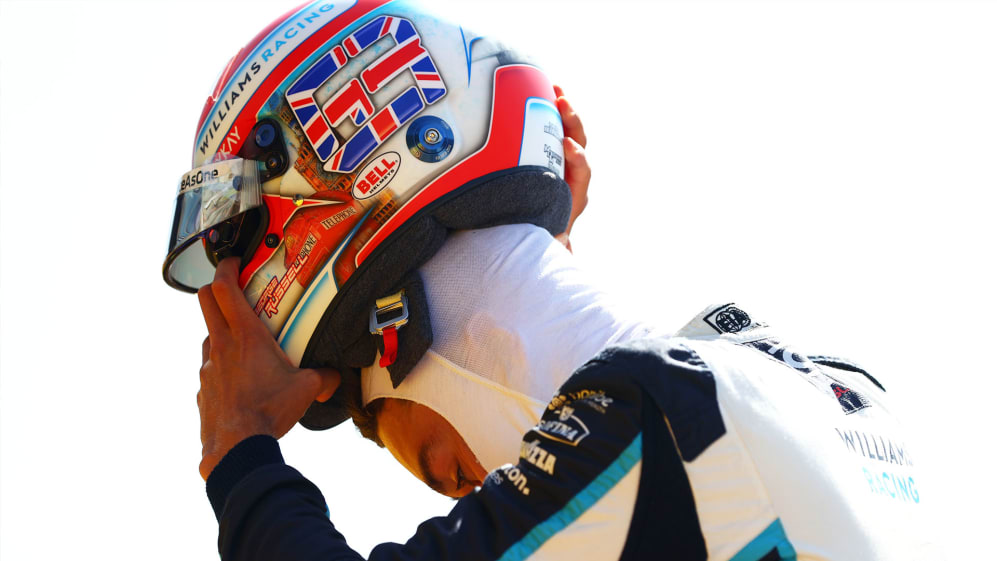 George Russell has received a three-place grid penalty for Sunday's British Grand Prix after the stewards found that he forced Carlos Sainz off track in the F1 Sprint on Saturday.
The Williams driver and Ferrari's Sainz came together at Turn 6 on Lap 1 of the Sprint when Russell locked up and went into the Spaniard, who was on his outside. The brief contact put Sainz into the grass, but he was able to rejoin and continue, albeit well down the order.
READ MORE: 'There was nothing more I could have done' says Russell, after first lap contact with Sainz in F1 Sprint
The stewards ruling said: "Cars 63 [Russell] and 55 [Sainz] approached turn 6 with Car 63 on the inside, in the middle of the track, and Car 55 on the outside. Car 63 locked the front brakes briefly and then understeered towards the edge of the track at the exit of the turn and contacted Car 55, which was forced off the circuit and on to the grass. Car 63 is judged at fault for the incident."
The stewards' added that Russell was given a grid penalty, not a time penalty, due to the nature of the Sprint format.
"The Stewards note that breaches of the regulations of this sort in a race normally result in time penalties, which are scaled based on normal Grand Prix race lengths. Both because of the shorter length of Sprint Qualifying and because it is used to establish the grid for the race, the Stewards feel that grid position penalties, as imposed here, are more appropriate," the statement read.
Russell's penalty means he will provisionally start 12th for the British Grand Prix, while Sainz was not given a penalty after he was also called to the stewards charged with potentially rejoining the track in an unsafe manner, after the Russell clash.
The stewards said: "The driver of Car 55 described the actions he took to reduce the speed of the car in order to safely re-join and mitigate what was a potentially dangerous situation. The Stewards examined the video and the telemetry data and found no conclusive evidence that the driver of Car 55 did not take sufficient action to avoid the situation."
Sainz did receive a warning from the stewards for failing to follow the Race Director's instructions on practice starts in FP2, as did Nikita Mazepin (19th) and Sebastian Vettel (eighth).