Russell left to ponder 'what could have been' after settling for P4 finish in Belgium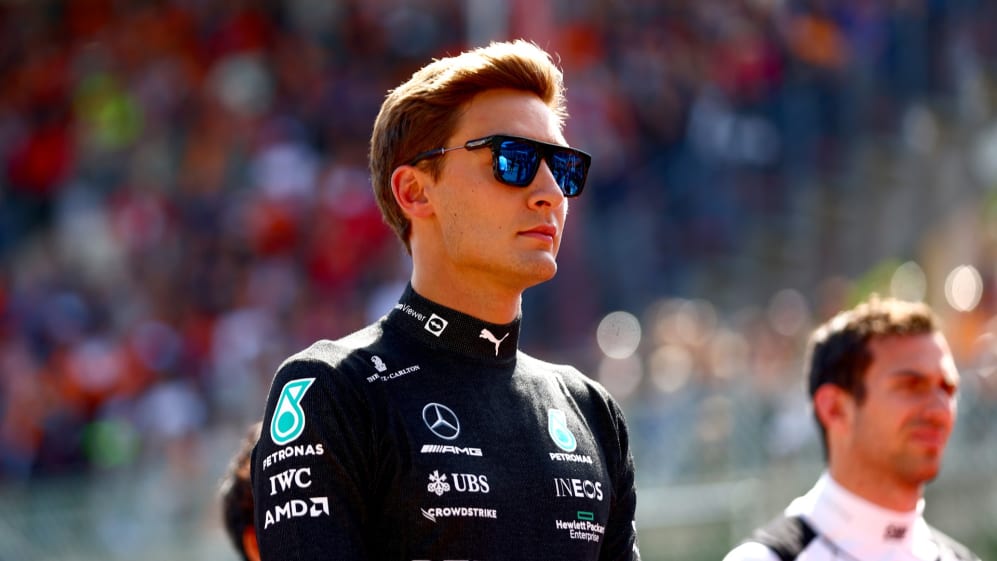 George Russell was left to ponder what might have been at the Belgian Grand Prix, despite coming home in fourth place – his 12th top-five finish of the season. While the Mercedes driver was able to see the positives in his performance, he felt he missed out on a potential sixth podium of the season.
Russell started the Spa-Francorchamps race from fifth and made his way up to fourth, overtaking Red Bull's Sergio Perez at the first corner, before going up to third after his team mate Lewis Hamilton collided at Turn 5 with the Alpine of Fernando Alonso.
He then ran fourth for most of the afternoon as he closed the gap on Carlos Sainz for third place. However, after a "scrappy" couple of laps, the Briton was forced to settle for P4 behind the Ferrari, much to his disappointment.
READ MORE: Verstappen cruises to Belgian Grand Prix victory from P14 as Perez completes Red Bull 1-2
"To be honest I did [think he would get third place]," Russell admitted. "A little bit of mixed feelings right now because had you told me last night that I would be two seconds off the podium on merit on pure pace, I would have probably said, yeah that's a good recovery. When I was closing in a second a lap, I thought, here we go, we are in for a really good shot here.
"And then I just had two really scrappy laps, and got the tyres out of the window, and unfortunately at the moment, tyres are the only thing we ever seem to talk about - when they are in that sweet spot the car is transformed but as soon as I lost it, I knew that it was probably game over. But nevertheless, P4, two seconds off the podium, not too bad."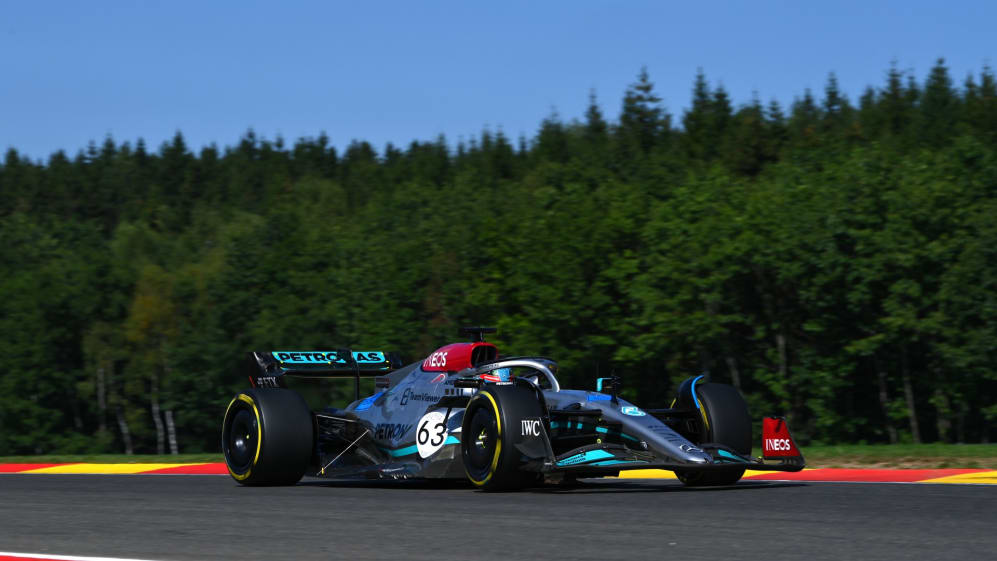 He continued: "What could have been, who knows. It's fine margins in Formula 1, you've got to be pushing those limits and that slight mistake probably cost me the podium potentially, I don't know. On to the next one."
WATCH: Enjoy the race start at the Belgian Grand Prix as Hamilton retires in Spa
While also closing in on Sainz for third, Russell was also overtook and pulled away from the other Ferrari of Charles Leclerc. And when asked if Mercedes had better race pace than the Scuderia on Sunday, he said: "I mean I need to look into it but I think definitely today our race pace was probably better than the Ferrari's.
"Obviously, Carlos started on pole and was leading the first stint and we closed on him both times. So, yeah at worse we are equal with Ferrari today but as we know it swings in roundabouts. But what is clear is that Max is kind of cruising away at the moment."
Russell and Mercedes have regularly showed better race pace than qualifying speed this season. And the Silver Arrows racer said that while qualifying had not cost them in the race, they must do better on Saturdays to improve team morale.
READ MORE: Leclerc demoted to P6 at Spa after pit lane speeding penalty – and admits title chances 'start to look very difficult'
"Well, I mean whenever we've had bad qualifying this year, other than Silverstone for me, we've kind of made those places up in the first two or three laps," said Russell. "So, even though qualifying down in P6, seven, eight, it probably hasn't compromised us that much when you look at the race picture and how things panned out.
"But for sure you want to have a slightly better morale on a Saturday night. And when I compare Saturday night in Hungary compared to Saturday night last night it is definitely quite a different feeling ahead of the race."
Russell now heads to next weekend's Dutch Grand Prix sitting fifth in the drivers' championship on 170 points, one place and 24 points ahead of his team mate.