Russell proud of Williams despite late arrival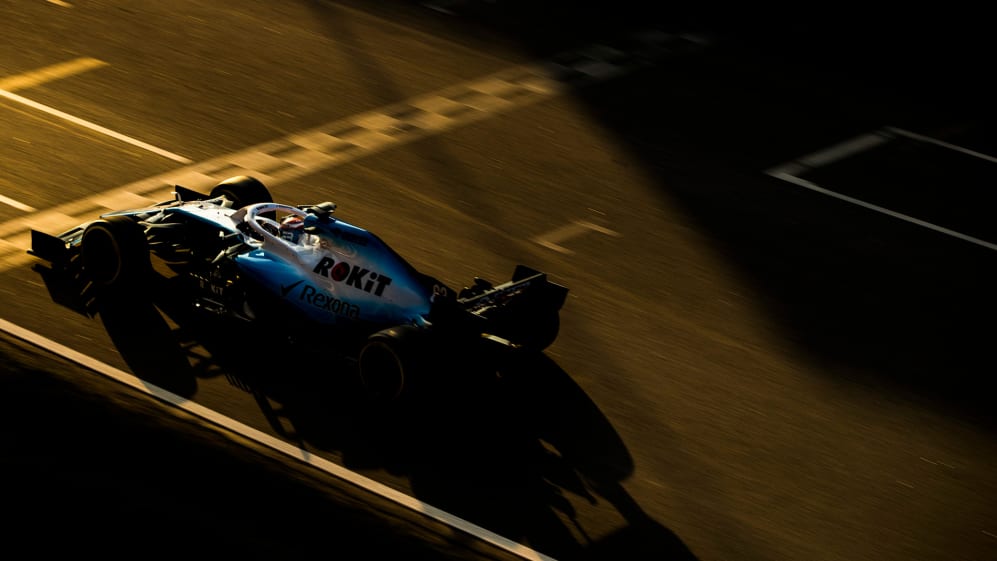 Williams' 2019 season couldn't have got off to a much worse start, with the team's FW42 failing to make it to Barcelona for 2019 pre-season testing until after the second day. Despite that, the team's rookie star George Russell called it 'a privilege' to be a Williams driver, as he praised the squad's hard work in getting his car ready.
A series of delays in the FW42's inception meant that the car didn't arrive in Spain until Wednesday morning, as Williams' competitors were preparing to begin their third day of running – Ferrari's drivers by that point having already logged 326 laps in their SF90. By the end of Day 4, with Mercedes topping the charts at 610 laps in total, Russell and team mate Robert Kubica had run up just 88 – hardly ideal, but Russell was gracious in his assessment of the situation.
"It's been quite annoying watching everybody on track and obviously as a driver, you just want to get out there," he said. "[But because] I've understood how much work has been going on from all of the people building this car, it hasn't made me frustrated because I understand that we haven't got in this situation on purpose.
"Everybody is upset about it and they're working their socks off to make it right, so that was refreshing for me and made me quite proud of the guys, of how much they're working. They've been up since [on Wednesday] 2:30 in the morning working all through the night to make the car ready and it's a privilege to be a part of this team."
Russell's limited track time – the 2018 Formula 2 champ reckoned he only managed 11 proper laps, posting a best time of 1m 20.997s on the medium C3 tyre – gave him precious little time to get to know the FW42. But he revealed that he felt cautiously optimistic about the car he's been given for his inaugural season.
"It felt quite nice to be honest," he said. "It felt stable and I had a good feeling from it. But there's counter-arguments, because at the moment, I'm still not fully on the limit, still don't know the limits of the car.
"Until I fully wring everything out of it, it's going to be difficult to know where we're at and the full limitations, or where we need to improve," he added. "It's definitely not in its full state; we've got some work to do just to optimise everything because it was all last minute, things weren't 100% and it was just a matter of trying to get the car on-track by whatever means possible really. That was important enough in itself, but I think we just really needed to work hard over the weekend to make sure we hit the ground running on Tuesday [next week] and try and rack some miles up."