Russell questions Mercedes strategy after 'very frustrating' P8 finish at Japanese GP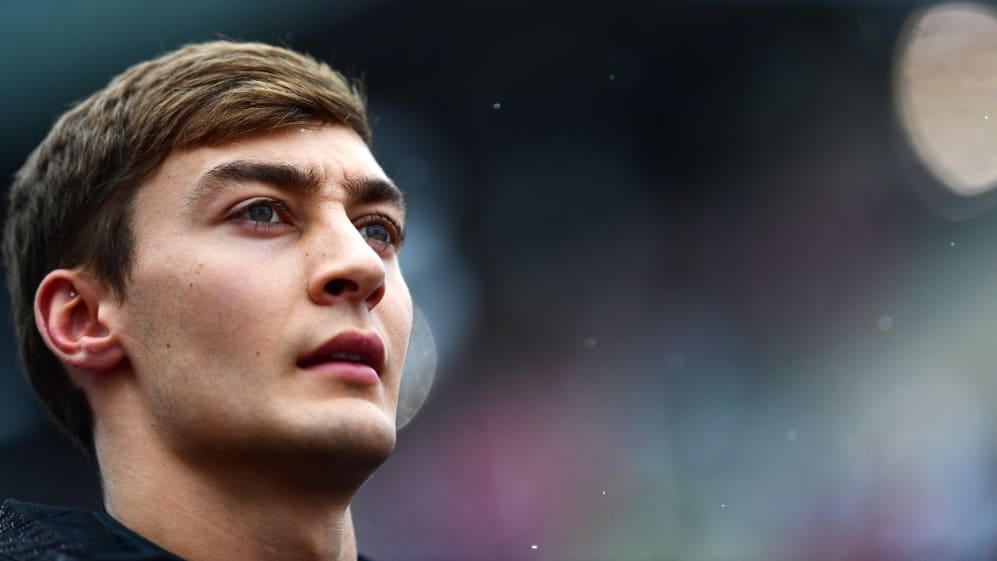 George Russell finished the Japanese Grand Prix in eighth place, leaving the Mercedes driver frustrated by the outcome and questioning his team's strategy call that he believes cost him a chance of another top-five finish.
Russell started in P8 and gained a place at the start – after Carlos Sainz crashed into the barrier – before the race was red flagged. After the restart, Russell, along with most of the field, came into the pit lane to make the switch from the wet tyres to the intermediates.
However, Russell lost time in the pits as Mercedes attempted to double stack him behind team mate Lewis Hamilton, which saw him drop down the order to 14th. In the end, Russell was able to make his way back up to P8, but felt it could have been much more.
READ MORE: 'We were so slow in a straight line' – Hamilton reflects on close fight with Ocon at Suzuka
"We need to review what went on," said Russell. "I was right behind Lewis and double stacking, I was just going to lose all the positions. [There's] not really much more to say, it was a very frustrating afternoon.
"[I] probably could have fought for P5. It was quite enjoyable out there making some good overtakes but we need to sit down with the team and see what we could have done better because I think that was probably at the time not the right thing to do."
Russell was later asked about how conditions had been in the opening stages of the Grand Prix, with the Briton explaining that it had been tough for the drivers to know "where the driving limits were".
MONDAY MORNING DEBRIEF: Why nailing the strategy was so tough at the rain-shortened Japanese GP
"The grip was fine, but the problem was we couldn't see anything," Russell revealed. "The spray was so bad you didn't know where the driving limits were, you didn't know where the puddles were, where the rivers were.
"So, it was literally just the visibility. I don't know whether these new cars, they bring up more spray. Obviously, there's been so many more improvements with the racing, perhaps this is one of the downsides, who knows."