'We were so slow in a straight line' – Hamilton reflects on close fight with Ocon at Suzuka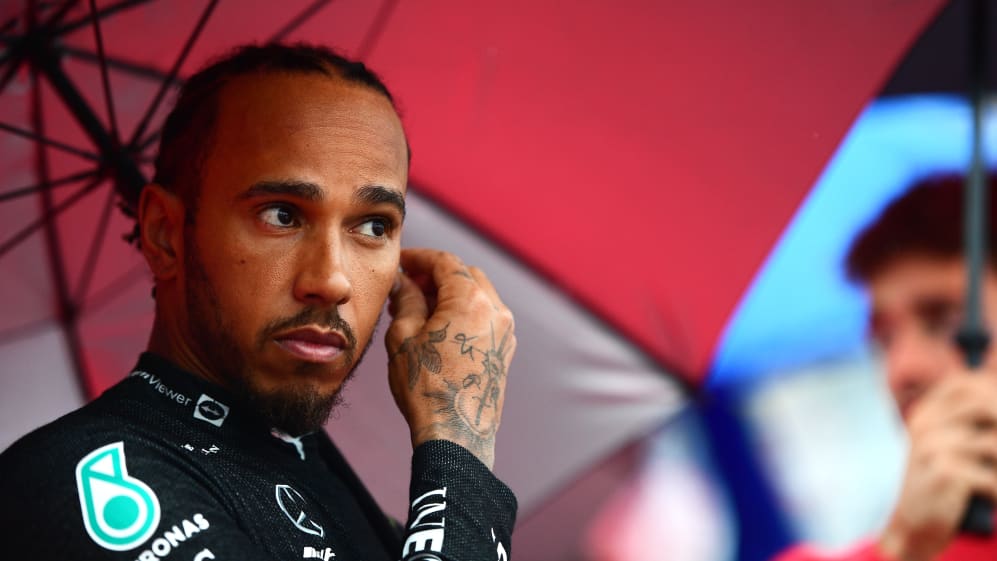 Lewis Hamilton was left to lament a lack of straight-line speed from his Mercedes after being narrowly beaten to fourth position in the Japanese Grand Prix by Alpine rival Esteban Ocon.
Hamilton harried Ocon for much of the restarted and rain-shortened race at Suzuka, but despite getting in the Frenchman's slipstream and threatening to pass on several occasions, he could not quite pull off a move.
In the end, Hamilton crossed the line just 0.641s behind Ocon, and was left in no doubt as to where the W13 was lacking to the A522 around the figure-of-eight circuit.
READ MORE: Verstappen crowned world champion with Japanese GP victory after late penalty for Leclerc
"I don't feel frustrated. I did the best I could and I'm happy we at least got some points. We were just so slow in a straight line," said Hamilton, speaking to Sky Sports F1.
"I was getting as close as I could, and you could probably see it on the TV, as soon as I'd pull out, [Ocon] would just pull away. I wish it was a longer race, [but] I'm glad that we got some laps for the fans here."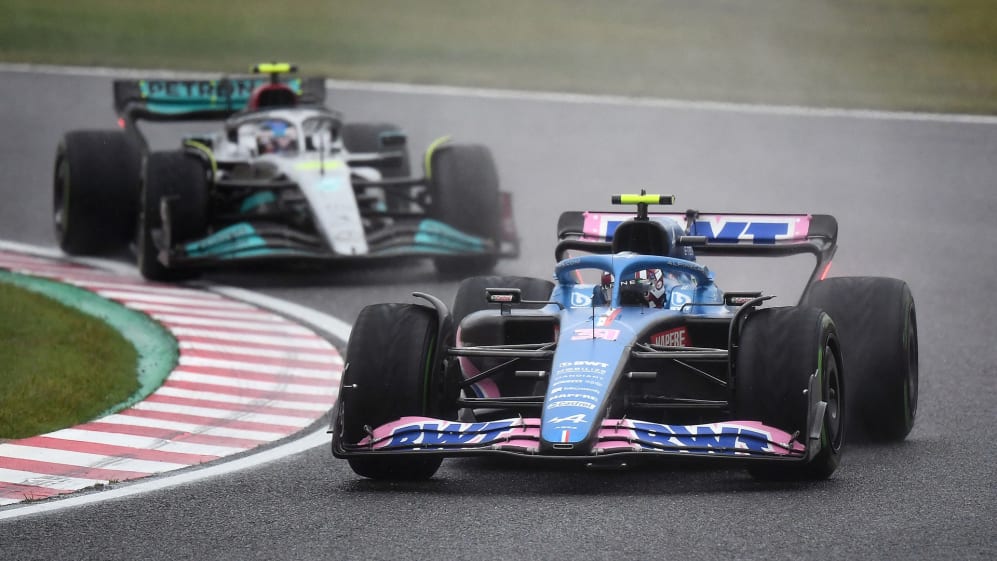 Hamilton also shared a word of congratulations for Suzuka race winner and 2022 world champion Max Verstappen, whose second title was confirmed after a late penalty for Charles Leclerc.
It comes a year on from Hamilton and Verstappen going wheel-to-wheel weekend in, weekend out for the 2021 crown – and the seven-time champion hopes he will be back in the fight next season.
"Congrats to Max. I think for us, we know what the problems are with this car. I believe that as a team, we've not gone from being world champions and being able to build a good car, to not being able to build a good car," added Hamilton.
"I have no doubts that we'll have a better car next year. Whether or not we'll rectify every issue that we have this year, we'll find out when we get there."