Russell says Albon 'being made to look like an idiot' after Red Bull driver's surprise Q2 exit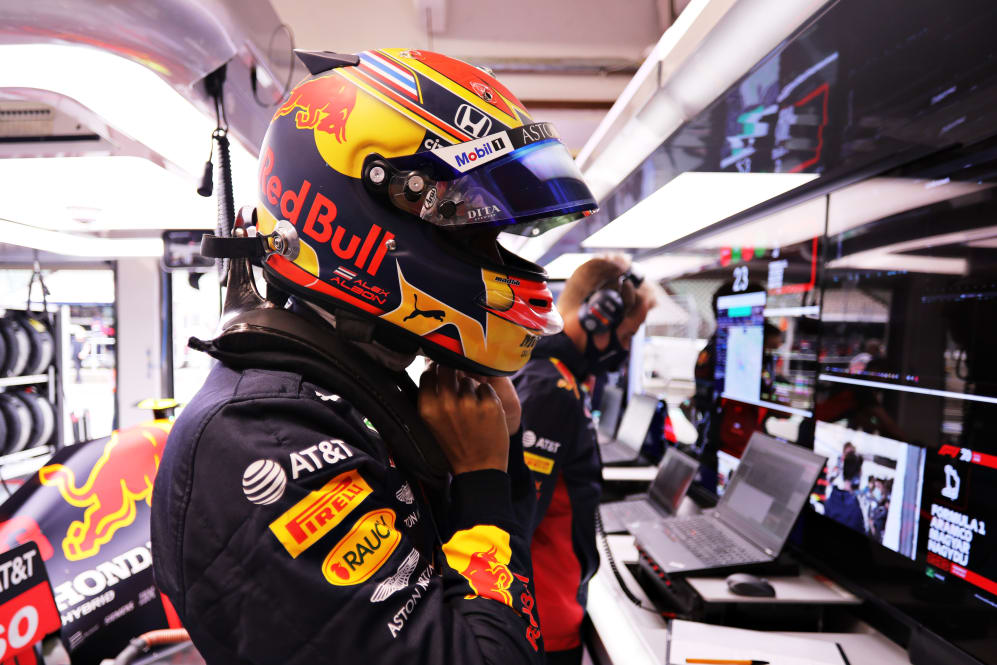 There were mixed emotions for George Russell after qualifying in Hungary on Saturday. On the one hand he was buzzing after recording the 12th quickest time, as Williams got both cars into Q2 for the first time since 2018. On the other, the Englishman was feeling for Alex Albon, as the Red Bull driver qualified a shock P13 – and he wasn't afraid to voice his support for his close friend and rival…
Albon's result capped a hugely disappointing day for Red Bull who, after being pegged by Mercedes as their biggest threat coming into the weekend, saw Max Verstappen qualify only seventh, lapping slower than his pole time from a year ago.
Qualifying report: Electric Hamilton beats Bottas to Hungarian Grand Prix pole
Russell was as surprised as anyone by that form, especially to see Albon – who finished P4 last time out in Styria - fall in Q2.
"I've known Alex for the last 15 years, been in the same paddock as him, you know he's one of the best drivers we all race," said Russell passionately.
"Max [Verstappen], Charles [Leclerc], all of us will say it, he's always been at the front in everything he's done and I don't know what the hell is going on.
"I feel really bad for him because he's being made to look like an idiot and he's absolutely not. He's won in everything he's done, so I don't know what is going on but they need to sort it out for him."
READ MORE: 4 reasons why Alex Albon will be a more formidable racer in 2020
I feel really bad for him because he's being made to look like an idiot and he's absolutely not
As he failed to haul himself into Q3, an uncharacteristically unhappy Albon had barked over team radio: "I told you, I told you don't put me out in traffic!". But speaking to the media afterwards, the British-born Thai said he couldn't blame that alone.
"It was a bit of everything. Obviously I didn't do a great lap as well, but we had another lap to fix it," he explained. "It's a few things to be honest, so we need to sit with the team and discuss it and just be better prepared for the next time.
"I was [happier with the car] in FP3, not so much in qualifying. So we need to figure it out a bit better."
READ MORE: 90th career pole required 'absolute perfection', says Hamilton
The good news for Albon is that from the 12 previous times he's started outside the top 10, he's scored points on six occasions. He'll be hoping for more of the same on Sunday.