Russell says Brazil qualifying was his worst of 2021 after losing one-lap qualifying record to Latifi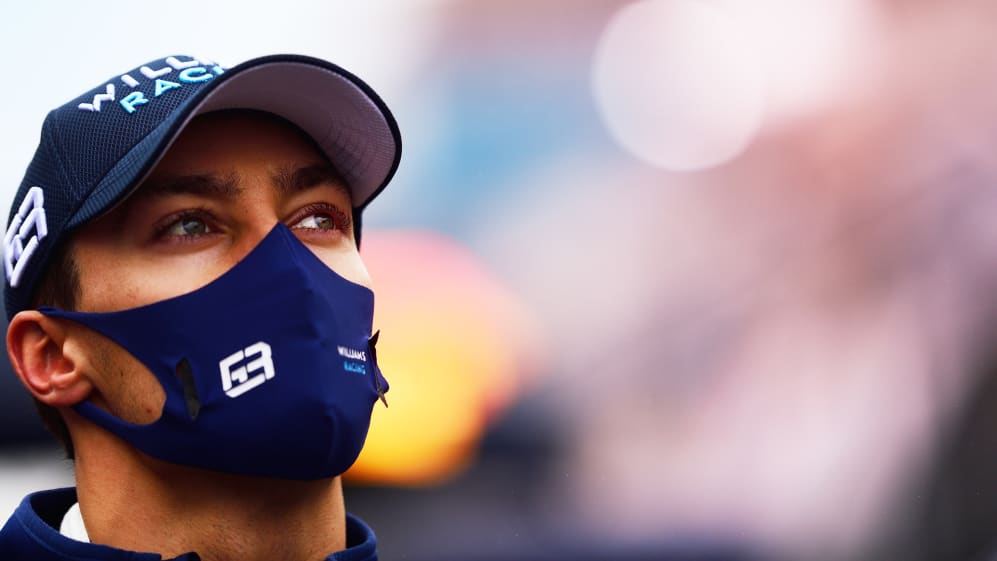 George Russell's streak of having outpaced his Williams team mate in every qualifying session is finally over as Nicholas Latifi will start 17th, Russell 18th, for Saturday's F1 Sprint in Brazil - with the Briton left wondering where the team's form has gone.
Russell had beaten his team mates – Robert Kubica and Latifi – in 56 consecutive qualifying sessions (not including F1 Sprint) since he joined Williams in 2019 but on Friday the Canadian ended that streak, outdoing Russell in Friday's qualifying for the F1 Sprint. The Mercedes-bound driver wasn't happy after the session given this was only his second Q1 elimination of the season (including Hungary).
READ MORE: Verstappen relieved to take P2 for Sprint as he says there's 'nothing shocking' about Hamilton's pace
"It was not easy at all to be honest. Just couldn't get the tyres working, the car working. Little bit gusty out there so didn't really play in our favour and just wasn't really feeling it to be honest.
"Nevertheless, Nicholas did a really good lap and was just ahead of me. As a team, we're pretty off the pace this weekend. Three-tenths from Q2 – it's only the second time in 19 races we've not been in Q2, so we need to find that form again," he said.
"I mean… in Silverstone I went out and had the best quali, of the year and this is obviously the worst one of the year," he added.
Latifi himself didn't put much stock into the statistic as he concurred with Russell and added that it was more difficult than he expected on Friday.
"Obviously it's nice to be ahead of George but I don't really take much satisfaction from the session in that regard," he began. "I think as a team we just didn't have the pace and struggled right from FP1. Just didn't really get the right feeling from the car and I think we expected some difficulties again at this track but again not as much as we were.
HIGHLIGHTS: See all the action from qualifying at Interlagos as Hamilton heads Verstappen
"For sure, would have liked to have at least progressed into Q2. The lap was a bit scruffy, not the best lap, but again struggling with the balance of the car. So again, we have a few races to try and move forwards, so let's see what we can do," he concluded.
Williams are 12 points ahead of Alfa Romeo in the fight for eighth in the standings but Kimi Raikkonen and Antonio Giovinazzi qualified 14th and 15th, respectively, for the Sprint.