Verstappen relieved to take P2 for Sprint as he says there's 'nothing shocking' about Hamilton's pace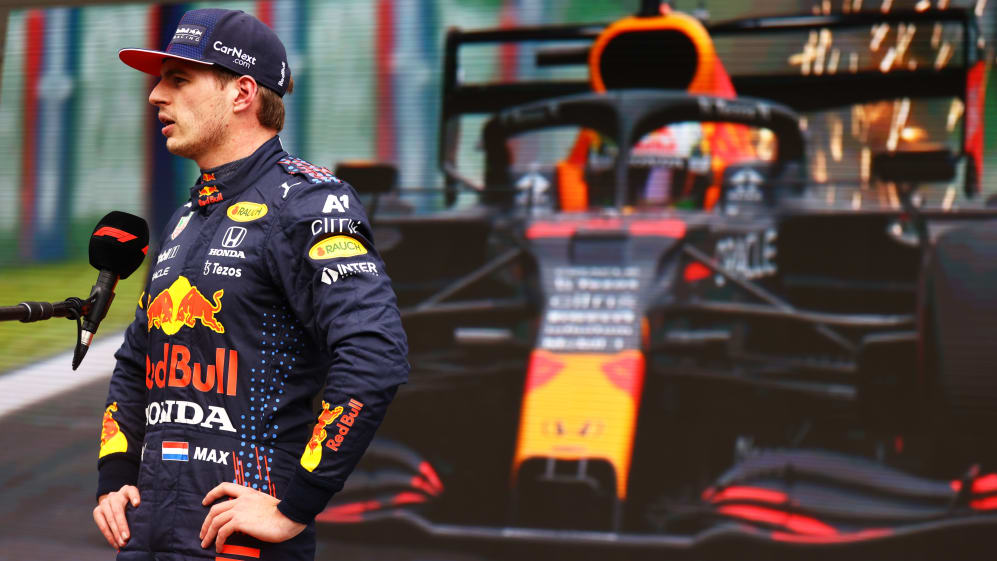 Max Verstappen may have missed out on P1 for the Sao Paulo Sprint in Brazil but the Red Bull driver said on Friday that he has reasons to be happy, adding that Lewis Hamilton's impressive pace was no surprise to him.
Verstappen was over four-tenths off P1 in qualifying on Friday as Hamilton took top spot for Mercedes. But the Red Bull driver made sure to point out that his rival has a new engine this weekend and stopped short of highlighting the implications of Hamilton's grid penalty for the Grand Prix – which will see him start on pole on Sunday if he finishes second and behind Hamilton in the Sprint.
READ MORE: 'The anxiety you get is crazy' – Hamilton on his set-up nerves before taking P1 in qualifying
"It looked like it was a bit more tricky for us but I'm still happy of course to be in second," said Verstappen. "That's a good position to start from. Of course you always want to be closer but sometimes you just have to be realistic and there was not much more in it."
Asked if he was surprised by the gap between himself and Hamilton, Verstappen replied: "Not necessarily. They took a new engine so we know, of course, the first weekend they can definitely put a bit more power in it and around here that can make quite a bit of a difference with such [few] corners.
"Nothing shocking of course, I would have preferred to be ahead. All in all, to be second is good," he maintained. "There are not that many points to gain [on Saturday] so I just need to keep it clean because Sunday is way more important."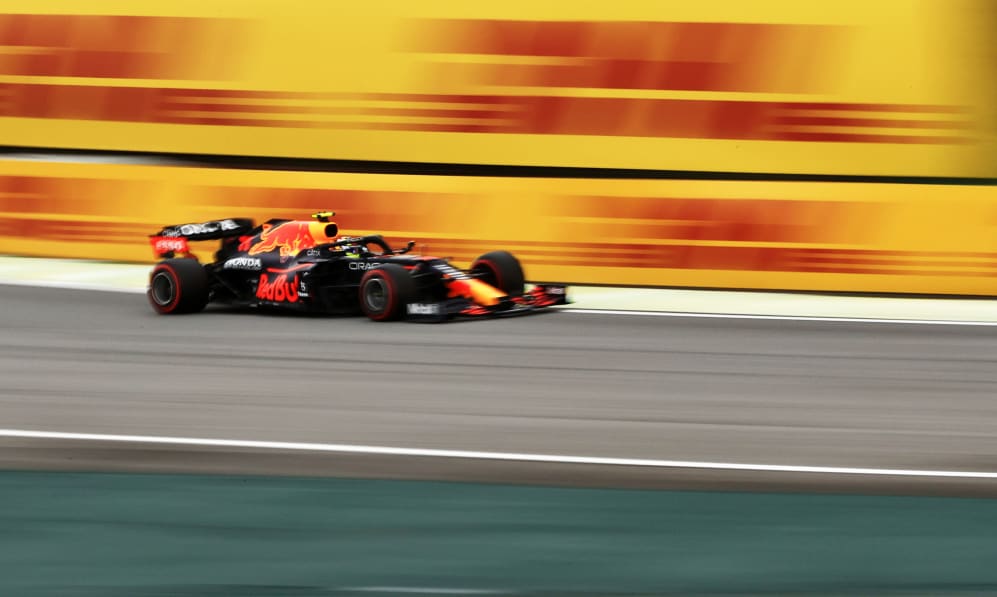 As for team mate Sergio Perez, who qualified in P4 and just behind Bottas on Friday, the Mexican echoed Verstappen's comments.
"I think that new engine seemed to be working pretty good. Lewis was untouchable today, so we'll see tomorrow. We should be looking good for tomorrow," he said.
However, Perez admitted that it took him longer than he liked to get on the pace in qualifying having started the session on the wrong foot.
HIGHLIGHTS: See all the action from qualifying at Interlagos as Hamilton heads Verstappen
"Yes, it was a bit tricky: starting in Q1, having to use two sets of tyres," he began. "We have to analyse a bit that one; we started a bit on the left foot in qualifying but we were progressing.
"I think the track cooled down a bit and we didn't read the conditions really well, only until the last lap, and unfortunately we lacked half a tenth or so to be further ahead. Hopefully tomorrow we can get a good Sprint," said Perez.
Red Bull aim to pass Mercedes in the constructors' championship this weekend while Verstappen has a 19-point hold on the drivers' championship ahead of the Sao Paulo Sprint and Grand Prix.