Sainz 'proud' of McLaren after 'very good' start to testing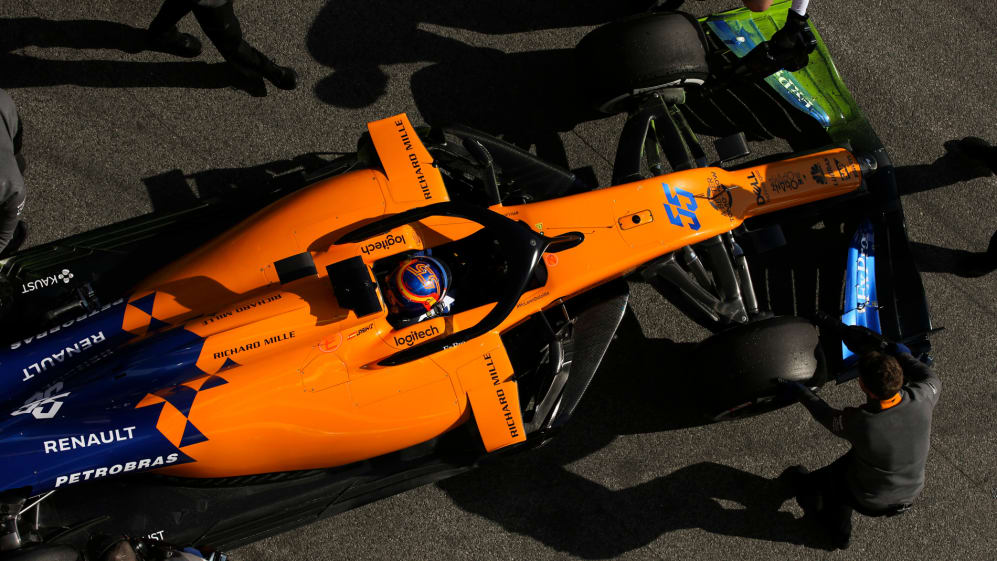 51 laps. That's what McLaren managed on the opening day of pre-season testing last year as Fernando Alonso finished in seventh place. What a difference a year makes. With new driver Carlos Sainz at the wheel the Woking-based team managed a massive 119 laps as the 2019 campaign kicked off at Barcelona, with the Spaniard also notching the second quickest time behind Ferrari's Sebastian Vettel.
No surprise then that Sainz branded it "a very good day for the team".
He added: "120 laps on the first day was exactly what we wanted – they were on the run plan and we managed to complete them.
"After such a long winter it's time to thank the mechanics and everyone back in the factory for the design process, the car build-up they've done, the very hard work to get the car ready - already for the presentation a week ago - and running it today without any issues. [We had] small issues here and there, but nothing that stopped us from running."
The 'small issue' Sainz alluded to came just after lunch when his car stopped at the end of the pit lane.
"It was just a very slight cable that was not so connected, so nothing reliability-wise, nothing to worry about, just a car build-up issue," the Spaniard explained.
"So something to be very proud of as a team. We've come a long way since last year – where we were here last year compared to where we are now in terms of lap count and reliability, so definitely a step forward in that direction."
Sainz, whose best time on the C4 (soft) left him four tenths off Sebastian Vettel's timesheet topping effort on softs, will now hand over driving duties to rookie team mate Lando Norris for day two, but is looking forward to getting back in the car again and finding gains.
"I think there is a lot to improve on the car still. Today we managed to learn a lot of things, we managed to see the underlying balance issues with the car, what we need to improve, " he said.
"Now we have the directions. Once we have identified the balance issues and where we want to go, we will start working."