Sainz aiming high after Renault's positive start in Monaco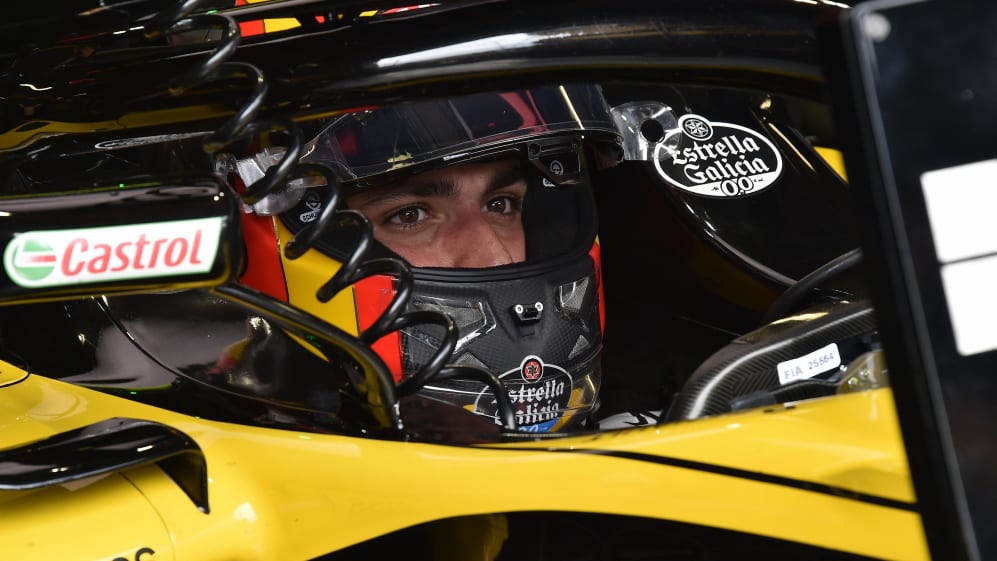 Getting both cars into the top ten in FP2 looks like a strong result in isolation for Renault, yet Carlos Sainz insists there is a lot more to come from his team in Monaco.
Sainz was sixth quickest in the morning practice session as Renault appeared to hit the ground running while testing their high downforce package for the first time. Part of that package includes updated bargeboards but they were only present on Nico Hulkenberg's car on Thursday and Sainz - who will get the update on Saturday - expects to be able to move further forward in the pecking order later in the weekend.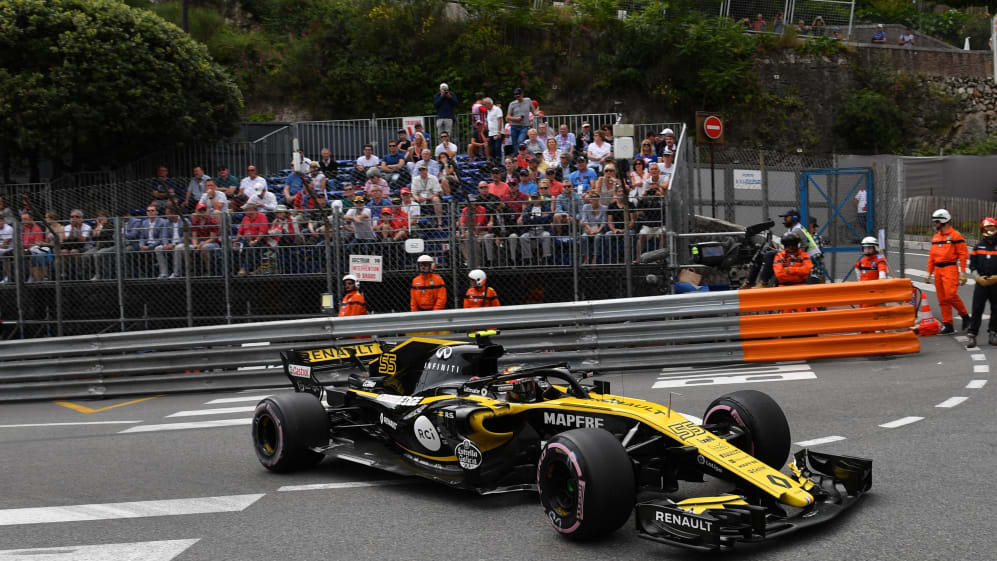 Today was positive - but there's a lot to come
Asked how much more is to come from Renault, the Spaniard replied: "A lot, I think. Especially because I had quite a troubled FP2 with traffic in the last sector. I never really put a lap together like in FP1.
"So there's a lot to come from that side. Then the upgrades that Nico carried today on the car, it will be my turn to have them on Saturday if they arrive. So there are good things to come, I think.
"Today was positive. [We were] always inside the top ten, always leaving a bit of margin here and there to improve on each lap, and to be honest it has been a positive day for the team. Both cars in the top ten again, Nico with the upgrade and it looks like it is working as we expected, so it's good news from every side.
"In terms of where the others are… For example McLaren maybe had problems in FP1 and they still might be a bit behind - and they have a lot of margin for improvement for Saturday. But from our side I think we more or less hit the ground running and we are happy.
"I think the aim is to be the fourth best team in general, like it has always been. We need to take into account that today McLaren had a few issues in FP1 and they are running a bit behind in mileage, which on this track helps a lot. So they could improve a lot for Saturday but I am confident that we have also got a big margin for improvement for Saturday."
On a track where power unit performance is less pronounced, Red Bull were still over a second clear of Renault during Thursday's running, something Sainz admits tempers any excitement about being the fourth quickest team.
"It shows that there's work to do. I think it's obvious, it's clear that Red Bull have a very strong chassis, probably the strongest in Formula 1 at the moment. It just shows that there is work to do in every area of this Renault project.
"[That includes] the engine. As soon as we arrive in Monaco, suddenly Red Bull looks to be stronger in the chassis because we are still a second off Red Bull. There's margin to improve everywhere and that's what we're working on."
Renault are currently leading the race for fourth spot in the constructors' standings, but sit just one point above their closest rivals McLaren.