Sainz and Leclerc admit surprise at Ferrari's early pace in Singapore after double 1-2 sweep of Friday practice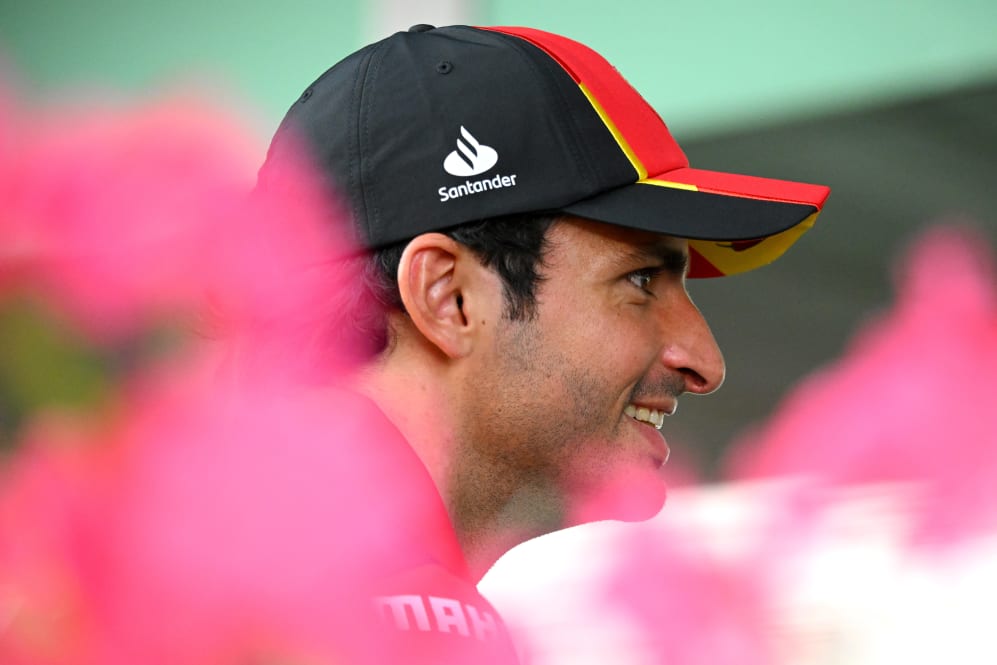 Carlos Sainz and Charles Leclerc admitted that they were "surprised" by Ferrari's performance on the opening day of running in Singapore, after the Scuderia pair traded one-two finishes in both of Friday's practice sessions in Marina Bay.
Sainz was second in the opening hour of running, just 0.078s off Leclerc's pace-setting time. But in representative conditions to what the drivers will face in qualifying and in the race, it was Sainz who was fastest in FP2, leading Leclerc by a tight 0.018s.
FP2: Sainz seals Ferrari Friday clean sweep as he leads Leclerc in second Singapore practice
And while the margins were small between the pair all day, the gap to their rivals left many impressed. Third fastest Max Verstappen was over a tenth off Leclerc's pace in FP1, while their nearest challenger, George Russell, was over two-tenths behind Sainz in second practice.
And after jumping out of the SF-23 cockpit, Sainz was asked if he was surprised by their strong performance. He replied: "Yeah, a little. But at the same time, you always need to arrive to Singapore very open-minded.
"You've seen in the past very weird performance swings at this track, because it's a very particular track, and so far, it looks like it's suiting our car well and it's going well. We hit the ground running in FP1 and just fine-tuned the set-up a bit for FP2 to be a bit quicker.
"It looks good, but I do believe the track is going to change tomorrow, it's going to ramp up the grip a lot and it's all about who finds the perfect set-up for tomorrow."
Championship leaders Red Bull endured a difficult first day with both Max Verstappen and Sergio Perez venting their frustrations during and after practice. However, Sainz still expects them to be in the battle for pole position.
FP1: Leclerc heads Sainz as Ferrari set the pace in opening practice session at the Singapore Grand Prix
"No. I don't believe it," said Sainz, when asked if he believed Red Bull were in as much trouble as they appeared to be on Friday. "When you look at the long run pace, they looked like the strongest car. Once they sort out the one-lap pace they'll be there fighting for pole.
"Hopefully we will be in that fight, but it also looks like Aston [Martin], McLaren, Mercedes should also be in that fight. So, I think we are on for an exciting day tomorrow and hopefully we can get the best out of it."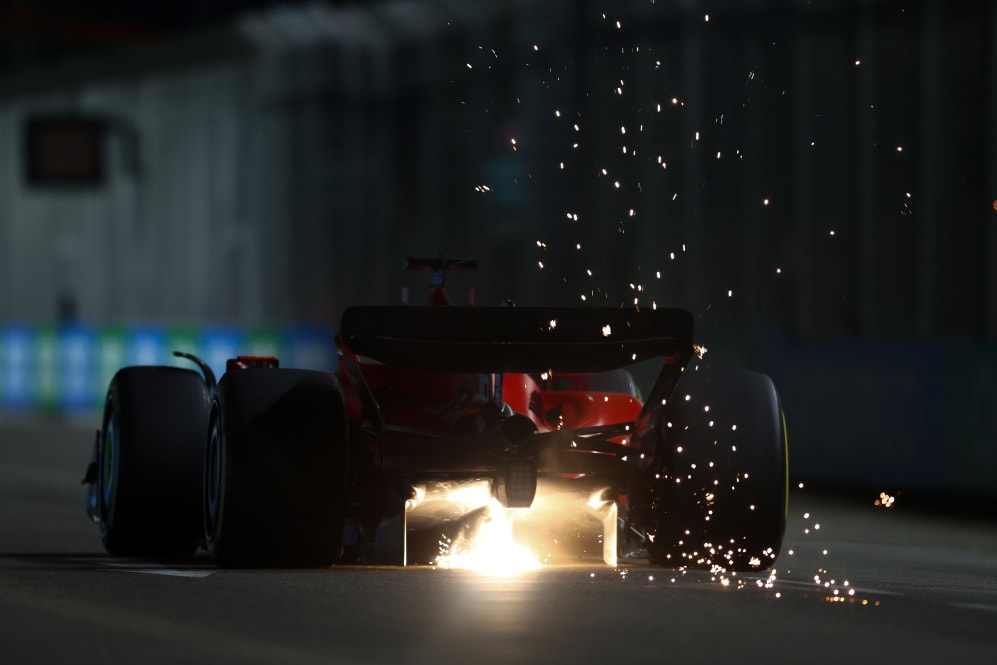 Like Sainz, Leclerc also urged caution despite what he called a "good start", as last year's Singapore pole-sitter does not believes their rivals have shown their "true potential" just yet.
"Yes, we're surprised, but we're not getting carried away either," said Leclerc. "It's only Friday and we expect the other teams to show more of their true potential tomorrow, so we cannot get carried away.
Wolff admits 'Wikipedia' comments on Verstappen's win record weren't 'the most intelligent'
"But it is true that we did not expect this kind of performance, on a Friday at least, and it's a good start. But now we need to focus on ourselves and reproduce just the same tomorrow."
When asked if he expects the battle for pole to be close, Leclerc responded: "It's going to be very close for sure. Again, I expect the others to be much faster tomorrow, so let's see.
"I hope we won't have any bad surprises [or] that we'll be less competitive than we are at the moment. But for now, everything looks good, and I hope it will be the same tomorrow."